Ez-Builder Software Reported The Error
I apologize for the recent posting of questions that may be easy to fix, but I am having difficulty. There have been a number of times I've been playing with robots when the Ez_builder software suddenly shut down and reported an error like the image below?
I hope someone will help me fix this.Thank you very much!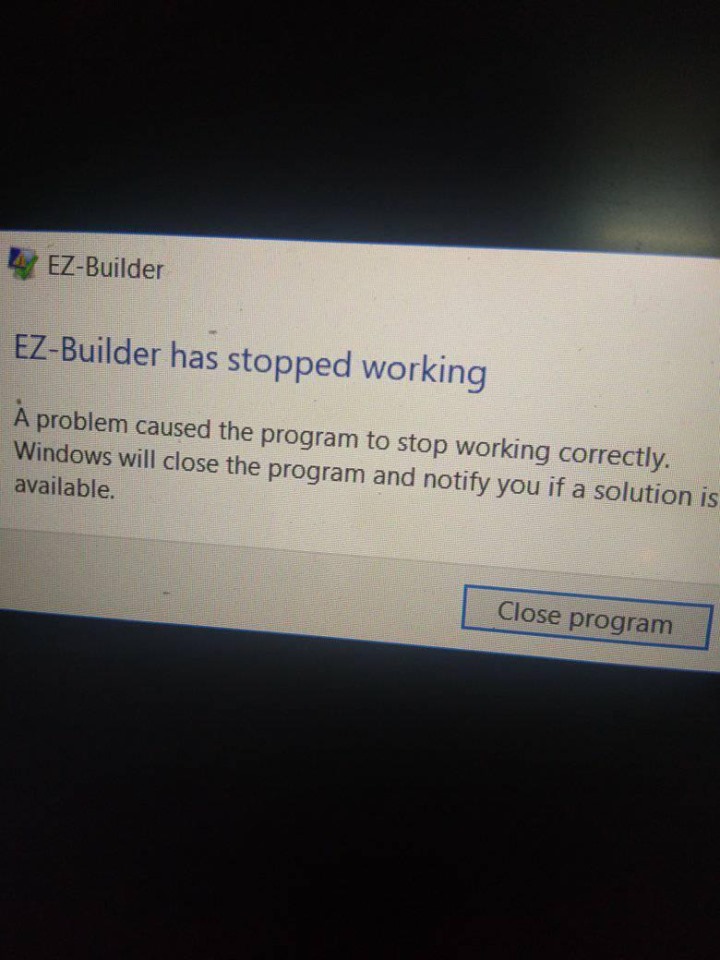 ---