After realizing that wall-e was being neglected I decided to pull him out. I realized that I had an alternative battery so I unscrewed the battery pack from the adapter and screwed in the new pack. I plugged it in and...

It didn't turn on...

I played with the wiring.

Nothing...

I switched back to the original pack.

Still nothing.

I thought it might be an adapter problem. So I took my dads multi meter and discovered...
I don't know how to use a multi meter.
I turned the multimeter off and then inserted the probes into the jack on the adapter and found arcing. It was making sparks as current travelled through the multimeter.

This tells me that the adapter is getting current. So now I'm wondering that maybe my ez-b is pooched? Its not getting hot and nothing is abnormal on the board, so im left wondering.

1. How to perform a test to see the problem?

2. How to use a multimeter.

EDIT: I did the first part of the ez-b diagnostic check and it checked out. Now i'm at the part where it should plug in and flash the lights and it doesn't.

Part 2 shows that theres .01-.03v going through the ez-b. It sits at 0 when not touching.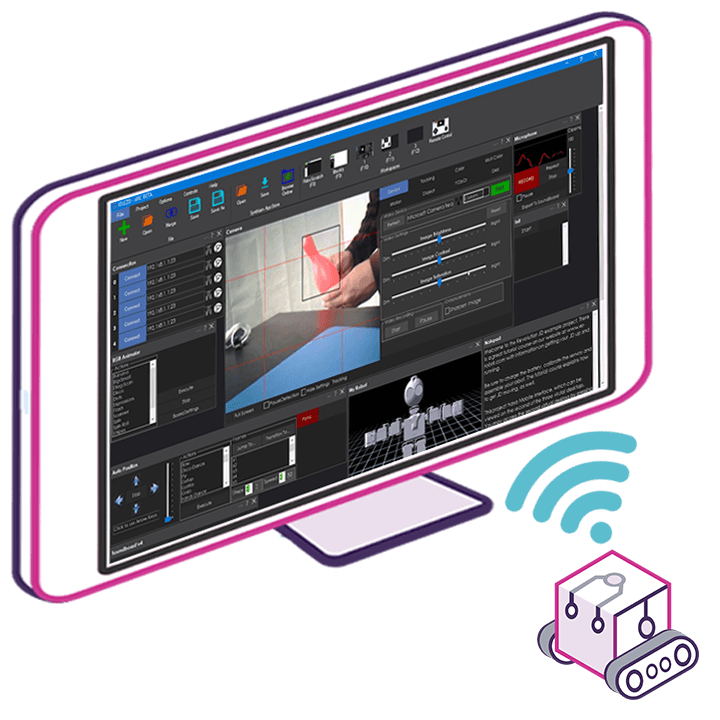 Upgrade to ARC Pro
Unleash your creativity with the power of easy robot programming using Synthiam ARC Pro