I decided to drive my Robotis Bioloid Robot with an EZ-B4. I removed the Robotis CM350 and replaced it with the EZ-B4. Wiring was no problem. The AX-12s are connected to a 12V supply, the EZ-B4 is powered by a DC converter set to 7.4V. A 6 port expansion hub connected the EZ-B4 Uart (D5) to the signal chain of the 18 servos. My scripts are in: AX-12Test2.EZB The Dynamixel plugin is included. The Initialize Lester script initializes UART 1 to 1000000bd, sets up the EZ-B head and hands servos (not connected), clears all the AX-12 servo speeds (V1 - V18) positions the servos to put Lester in the sit position with arms down, then sets all servos to $speed (set @ 5).
The Auto Position Action 'Arm Swing' is set to repeat. Frame arm 0 has the arms down, frame arm 1 has the arms out, and frame arm2 has the arms up. I have a serious timing problem. When I Execute Arm Swing, the arm up/down motion is very erratic. Here is a video: Arm Swing The scope traces show the EZ-B commands at 3.5V peak and the AX-12 responses at 5V peak.
BTW - Reference my thread: Interface Ez-b To A Trossen Robotics Hr-os1 Biped Robot
Skip to comments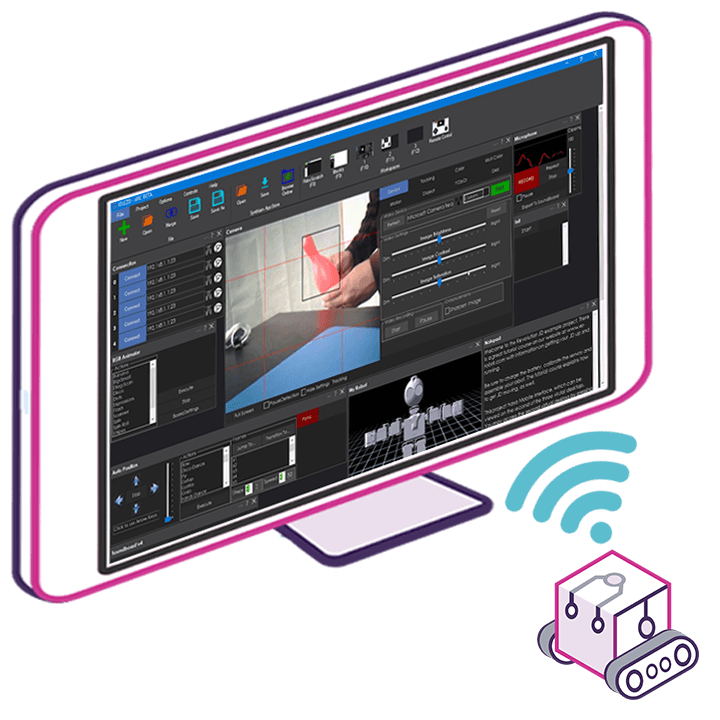 Upgrade to ARC Pro
Experience early access to the latest features and updates. You'll have everything that is needed to unleash your robot's potential.