Just thought I would tell everyone about a great experience I had yesterday.
I have been keeping up with all the treads about Dimension Engineering's Kangaroo in here, as trying to keep my robot on a straight path has not been very successful. Now that Tony has been working with it and adapted it to the V4 I thought it was time to take the plunge. No need to order it off the net, I only live about 10 minutes from where it's sold, so off I went for a drive. So glad I did! I walked into the business and was greeted by a very nice and polite young lady ( very pretty too ...lol). Anyways, I asked to purchase a Kangaroo and she went and got one. Well as she was ringing up my bill I began a conversation asking her if they assembled the Dimension Engineering items here. She said we not only assemble them here but make them as well. Wait I said, electronic items actually made here in the states. She said they make everything they can here, even machining there own heat sinks for the items. She then asked if I would be interested in taking a tour around the place. Interested, I kill for a tour! She took me all around showing me every machine explaining each. I was in heaven as we went from one to another. It was amazing to see how boards are built and the machines it takes to do it. Then as we past a very young looking guy she introduced me and said this is the owner. Owner, I was blown away that such a young guy could be the owner of such a great company. (Later when leaving I mentioned I can' believe a guy as young as you can own all this, his reply, well I'm not as young as I look, I'm 33 ... LOL.) I ask who was the developer of the Kangaroo and he said he was. I told him that the guys on the EZB forums talked very highly about the Kangaroo and thanked him for his help a couple of time that he posted. He said he would like to do more of that but running the company takes up most of his time. I said that's understandable. He then said he had to get back and thanked me for coming. After looking at all the assembly machines she took me to the machine shop and showed me how it worked. Getting ready to leave and say goodbye she asked if I had ever heard of a company called Tiny Circuits, yes I said, and she told me that company is own by her husband and if I ever wanted to tour it she would ask him to show me around. It was really a great experience and as I was driving home I was almost on a high ... LOL.
I have for the past several years been very interested in electronics from circuit designs to how it all comes together. Seeing exactly how it works, or at least the assembly part was pretty cool.
Hope I didn't bore anyone here, just wanted to share with someone that might appreciate it like me.
Herr
P.S. I now see they have spell checking here, GREAT idea!
Skip to comments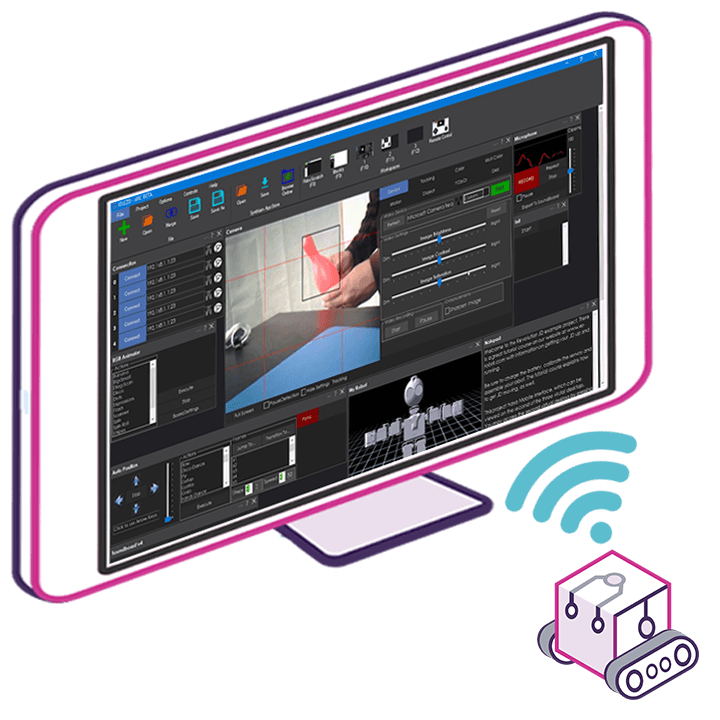 Upgrade to ARC Pro
Don't limit your robot's potential – subscribe to ARC Pro and transform it into a dynamic, intelligent machine.