Hello,
New to the EZB. Finally started it up.
Two questions:
Q1. Got a couple servos moving. I have a continuous rotation servo It seems to have a significant delay when stopping. Is that normal?
Q2. I got one of these.
http://www.ebay.com/itm/221934520621?_trksid=p2060353.m1438.l2649&ssPageName=STRK%3AMEBIDX%3AIT
It is not turning the motor. I am powering EZB with 5v 5amp wall switching PS. For the ESC above I have a 6V battery pack which I understood was to drive the motor (which is a 9v motor-- I know it will run slow I just want to test it). When I plug in the battery the EZB powered up at least to some extent... lights came on. That did not seem right. So... I disconnect battery. Tried it with just EZB powered up nothing. Tried it with EZB pwoered from wall and abttery pluged into ESC and nothing still.
Q2a. Do I need something in there to keep power from running back into the EZB?
Skip to comments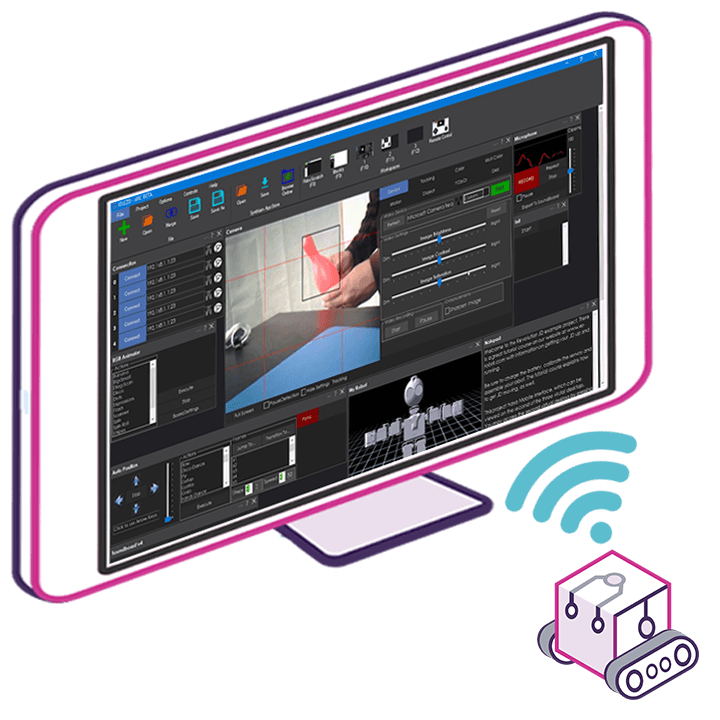 Upgrade to ARC Pro
Your robot can be more than a simple automated machine with the power of ARC Pro!