CochranRobotics
USA




Asked — Edited
@DJ Sures,
In ARC, could there be a "lock" added to controls (specifically scripts) that would require a user to unlock the control to make changes to it?
Here is my logic and why it might be a good idea. On custom robots like an InMoov, setting minimum and maximum servo positions is pretty critical. This is normally done in an init script. This lock would prevent someone from making changes to the script without expressly knowing that they are making changes to that script. It is kind of like changing settings in Linux or Mac OS. The user would unlock the script to make it editable.
I haven't had this issue recently but can see the following scenario. I will be taking my InMoov to shows and want people to be able to see and "mess with" the ARC project. The main concern that I have with doing this is someone changing the init script which would set the min and max positions for the servos, which then could be damaging to the robot. The lock wouldn't absolutely stop this from happening, but it would make it less likely.
The thought is that the lock would be unlocked by default, but the user could then lock the control using this feature. The same type of thing could be incorporated into other control settings, but I think scripts would be the most useful. Anyway, it is just a thought that I had this morning and thought I would bring it up.
Skip to comments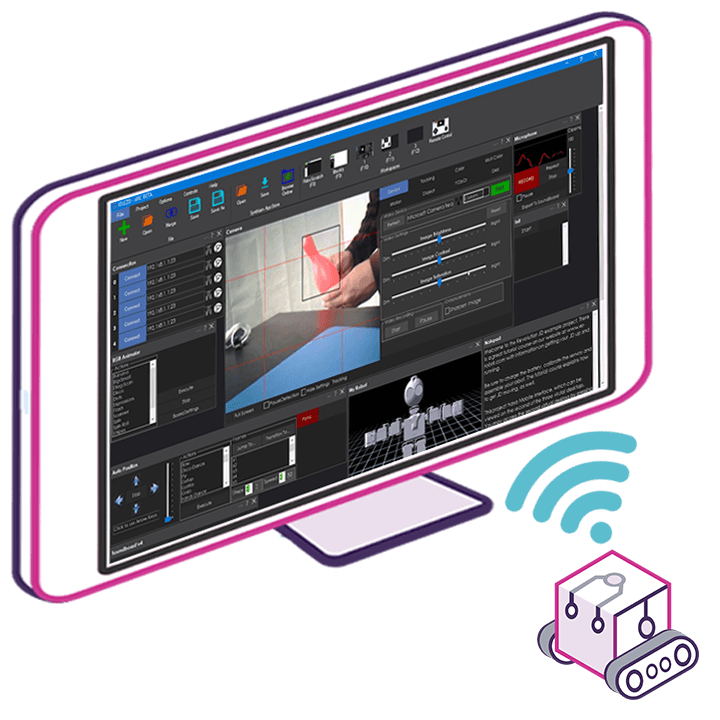 Upgrade to ARC Pro
Take control of your robot's destiny by subscribing to Synthiam ARC Pro, and watch it evolve into a versatile and responsive machine.