When:
Duration:
8 people have subscribed to this event
Onto another project! This simple hack is one I wanted to show off for a while. Now that DJ Sures has graciously added new functionality to the ARC software to work with the new and old versions of the MIP, it's the perfect time to do this hack!

The MIP is a really neat self-balancing robot that can carry some decently sized items since it has an inverted pendulum design. It is already showing up at garage sales and second-hand sites for really low prices. I purchased mine for $15 CAD, brand new they used to go for $55-70 USD.

I'll be using the EZ-B v4 and trying the EZ-B IoTiny for this hack. Since the MIP only has classic Wowee beeps and grunts, we'll change that and add a voice. I'll also show you how to quickly open up the MIP, solder to its communication port, and what wires to connect where.

I also use both versions of the MIP so you can see them both in action.

Join the live chat and add your comments, ideas, and suggestions!

The software being used is created by Synthiam Inc. it's called ARC and can be downloaded here:
https://synthiam.com/Products/ARC

Robot building products were generously donated by EZ-Robot Inc. If you'd like to use their products for your own project, find them at:
https://www.ez-robot.com/Shop/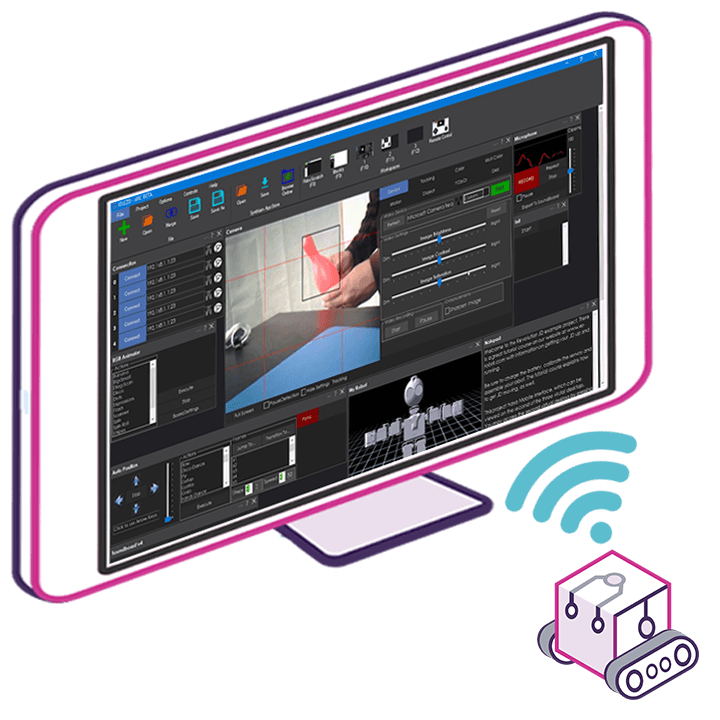 Upgrade to ARC Pro
Synthiam ARC Pro is a cool new tool that will help unleash your creativity with programming robots in just seconds!