When:
Duration:
13 people have subscribed to this event
I'll be demonstrating how to control servos and see what the robot sees using a Microsoft Mixed Reality VR headset. However, this will also work with Google Cardboard, HTC Vive and Oculus Rift. I might get around to showing how to do it with the others if there is time.

The robot skill that I will be using is the STEAM OpenVR control from here: https://synthiam.com/Docs/Skills/Virtual-Reality/Virtual-Reality-Robot?id=15982

You can read up on the manual in that robot skill before the stream to get an idea of what i'll be doing. I'm thinking of using a hexapod for the robot. I might also use the InMoov. You guys let me know what robot you'd like to see me use!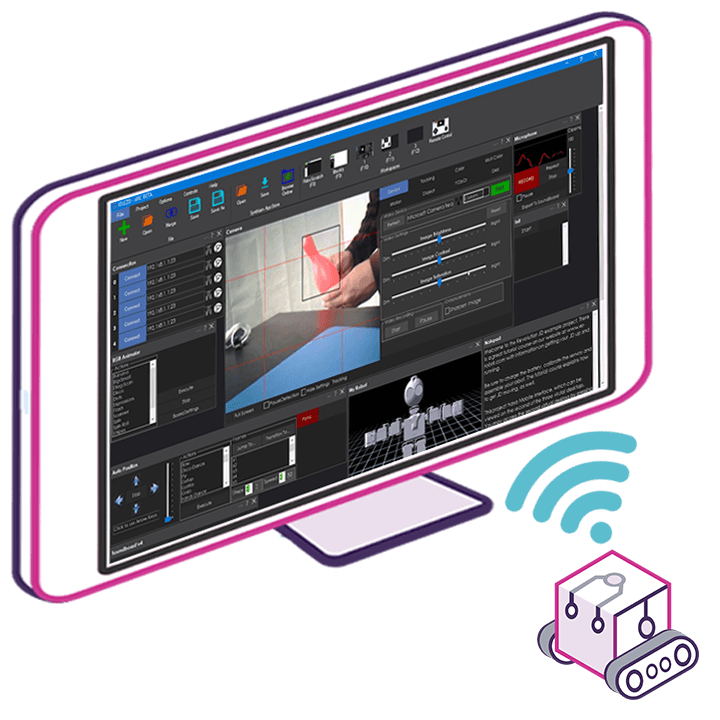 Upgrade to ARC Pro
Synthiam ARC Pro is a cool new tool that will help unleash your creativity with programming robots in just seconds!