Hey guys, sorry it's been so long since I posted a project....too long. Let's just say that the last few years have been a bit busy with the Revolution....viva la Revolution!
So I've had the dream for a long time to have my own walking and talking robot version of Voltron but using the toys was going to be way too expensive. I would also have been quite sad to ruin such an awesome collector's item. When I found out that someone was creating a free 3D printable Voltron design I was all over it! It took upwards of 100 hours of printing and about $100 in filament but it was definitely worth it. Here's a picture of the main components: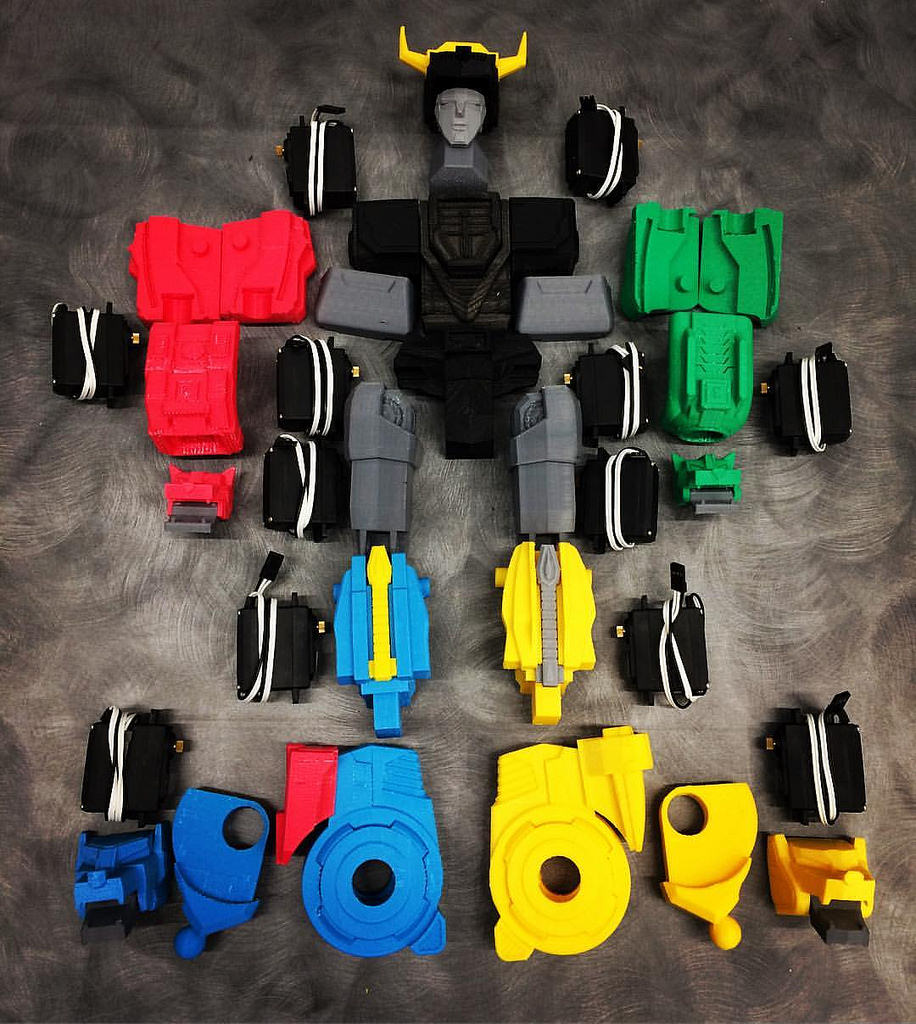 In hindsight, I likely didn't have to print out that all the parts that I did and I didn't have to use the highest quality print setting either (0.1mm). I probably could have saved a lot of time if I'd planned things out a little better but I'm the kind of guy that wants to see it all laid out and then start subtracting.
I've been at the build for a couple months so far and it's getting close to completion. There's just a few challenges ahead of me that I have to overcome. My progress can be followed on my
Flickr Page
or Instagram: @skater_j10 if you're into that whole social media thing.
The 3D design of Voltron was done by Juri at
3Dworkbench
who has done many other amazing designs. Optimus Prime, Ninja Turtles, and Sound Wave to name a few. I'm also pretty excited that he's completing his Robotech Valkyrie design this week!
Anyway, Here's what it'll look like in the end, lol, it's what I'm imagining at least: