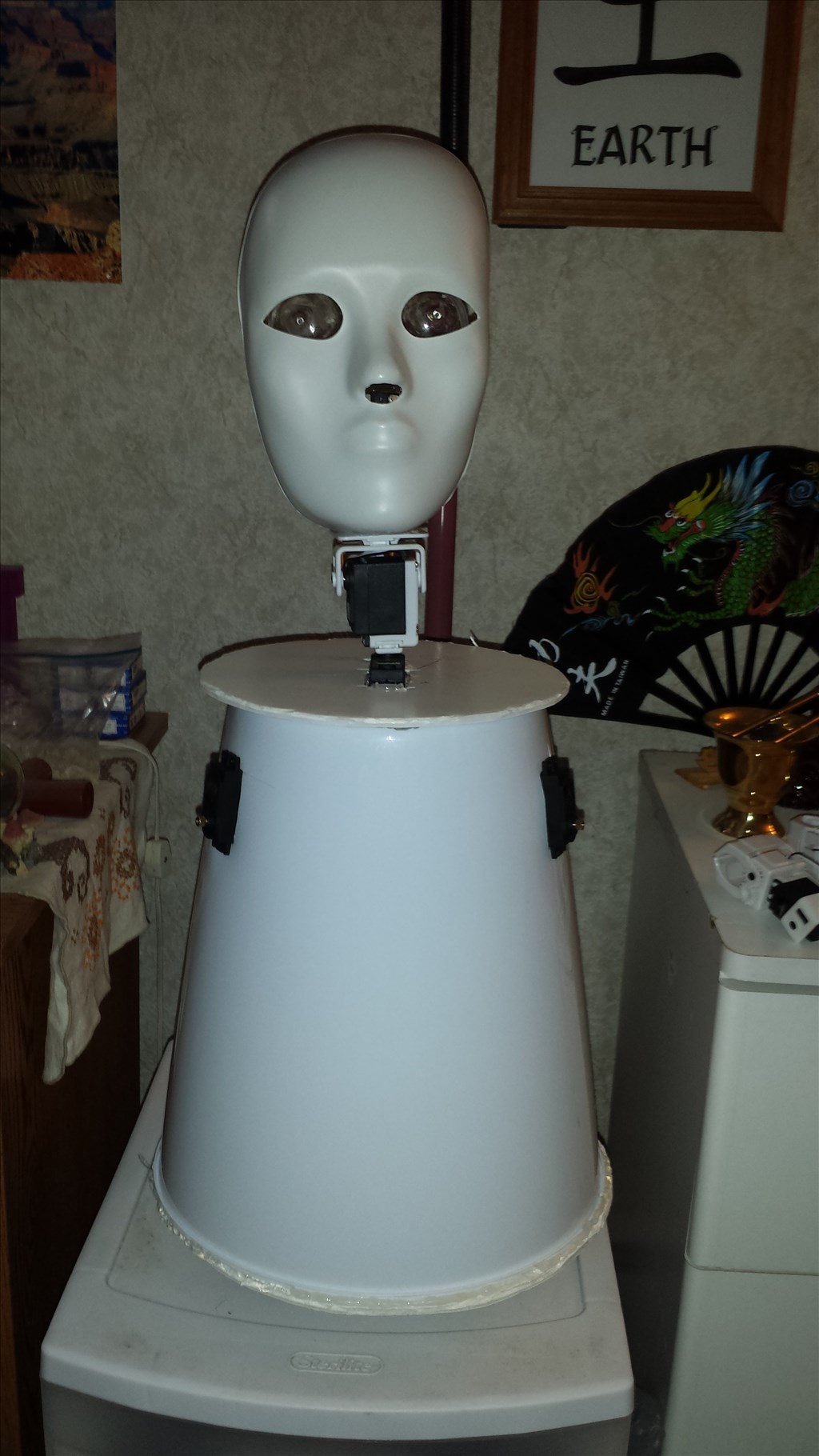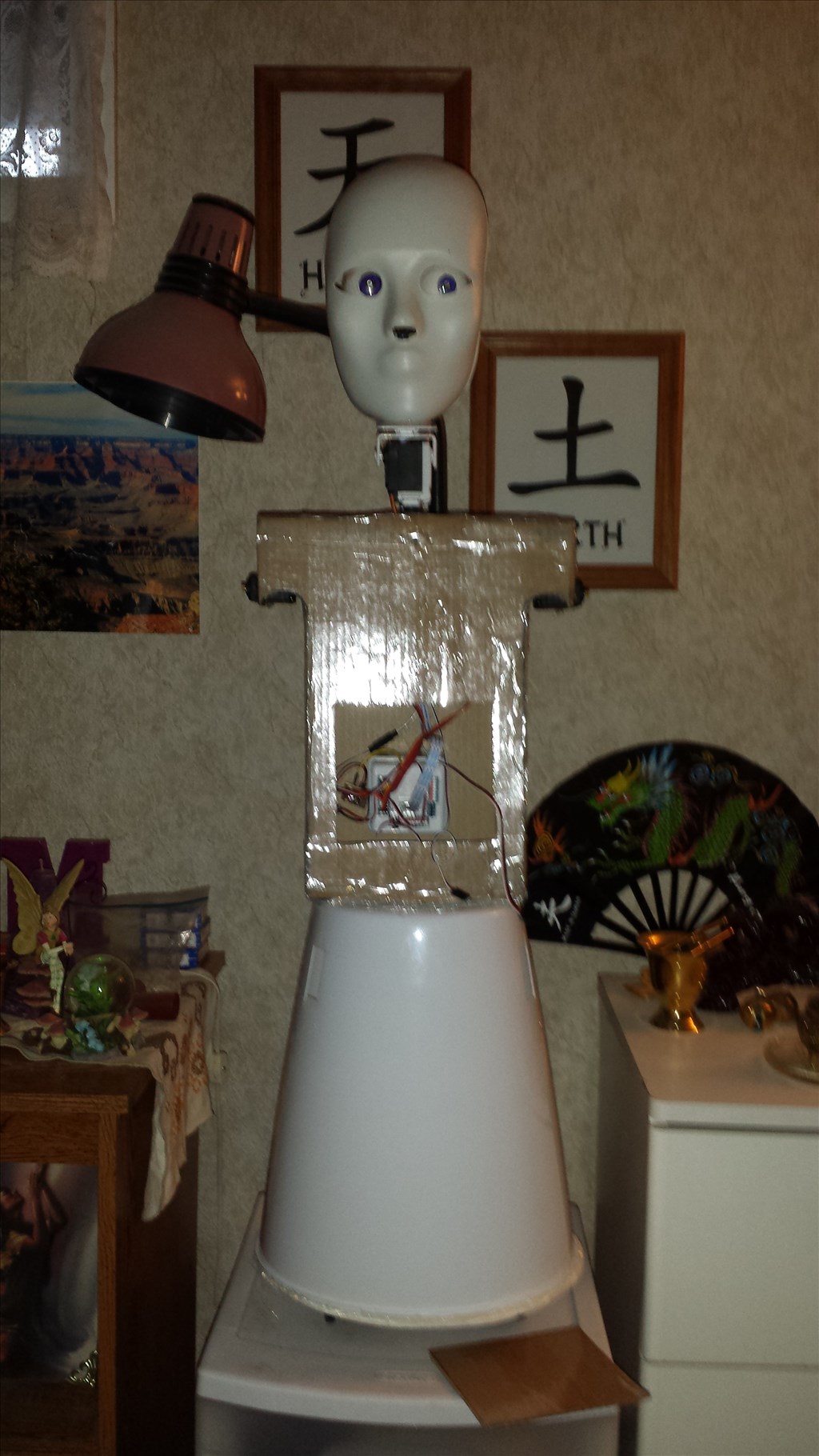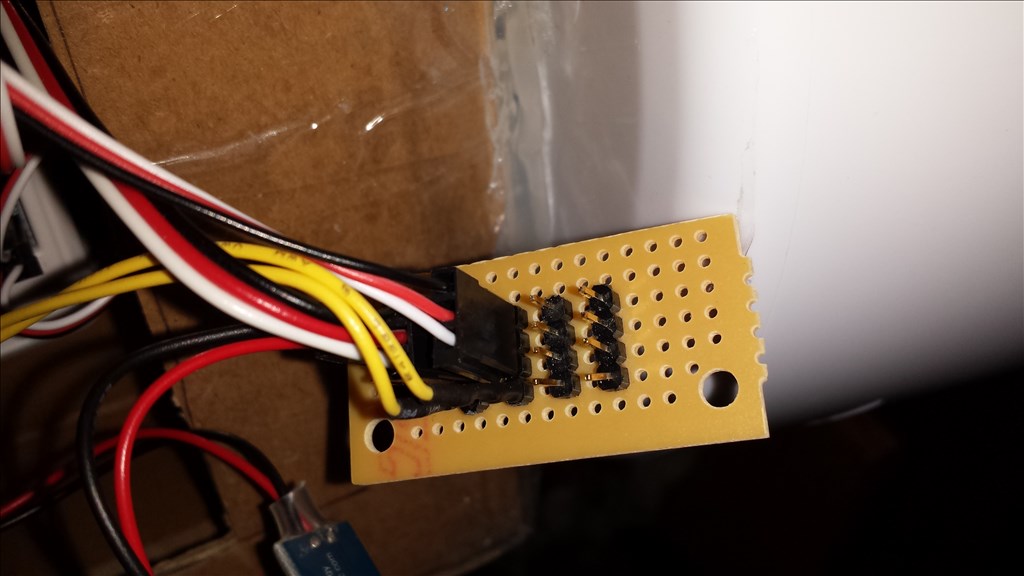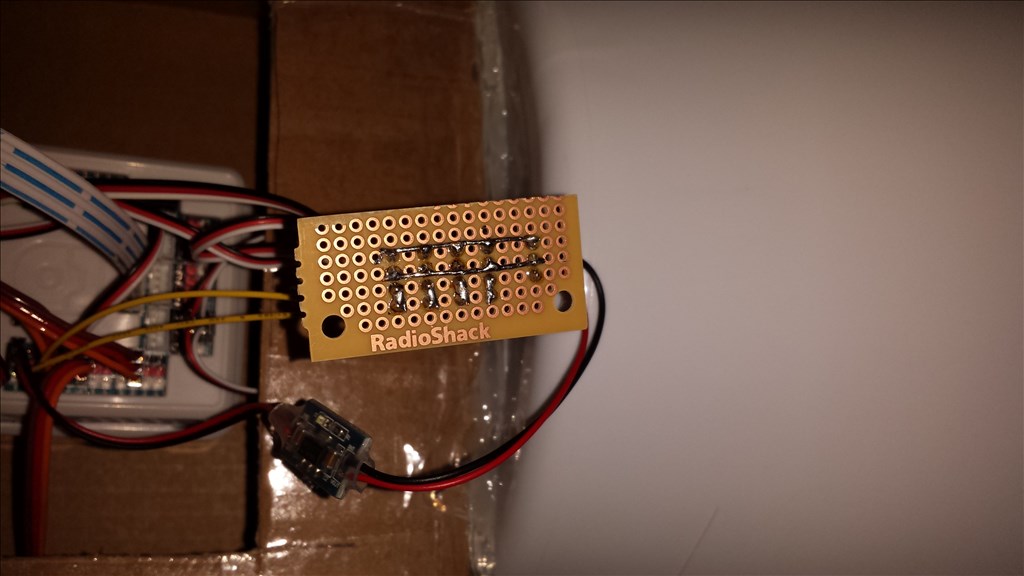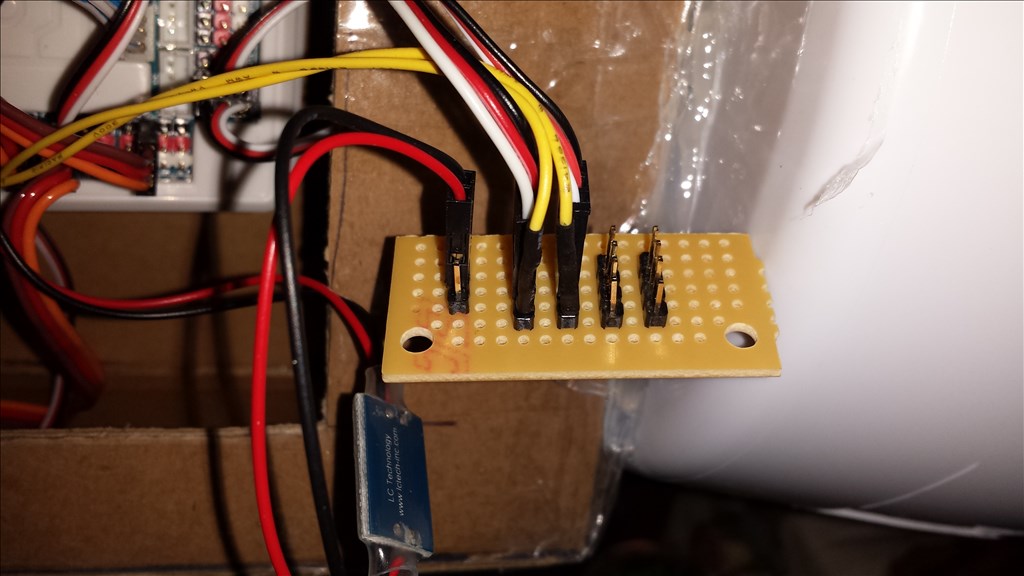 She is not dressed but has places to go!
I just wanted to share a progress photos. Doombot made me think she needed a more proper look, so I built a torso. His build will need a girlfriend some day.. My wife said she will get her a proper dress soon.. LOL
The pc board is a gadget I built to lower the voltage to my mini
servo
s in the eyes, for longer life. I just used a EZ voltage regulator to feed the plugs from a port, and plugged the
servo
s into a connector. From each connector I have a pin which allows a jumper to an output on the EZB. Only less than 1 amp draw allowed, even though there are 4 connectors.
My question is when I use the camera, the grids loose size while running and if I shut down and restart I have to reset them again from scratch. Also any recommendations on how to setup the camera for best face tracking? My bot looses track easily. Do I need a very bright lit area for best results, because room lighting will change while moving through the house, I will need to consider this.
Ron