We have managed to integrate Cortana unlimited (same as dictation mode) speech recognition with EZ-Builder which now means we can input any speech into EZ-Builder (for no cost unlike Dragon). we are using the HTTP custom server as can be seen on the screendump below.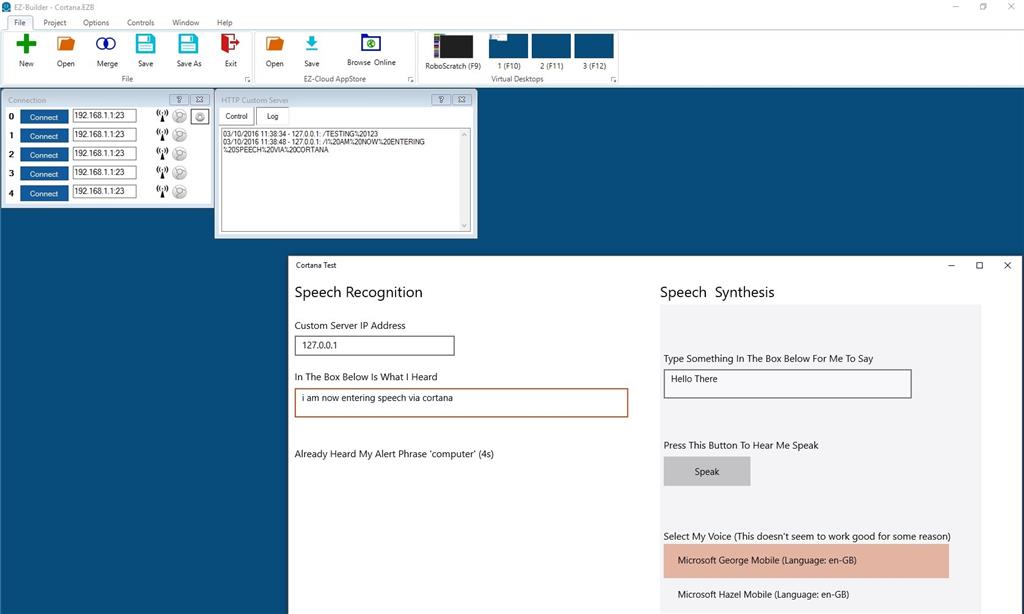 We added a Pandorabot to ez-builder (to use it with unlimited speech) but it always seems to use it's own (default MS) speech recognition and we can't see a way to send our speech string into the Pandorabot.
Can DJ or anyone advise how we may do this - running Pandorabot with reliable/accurate unlimited speech recognition would be very neat!
Thanks in advance for any help.
Tony