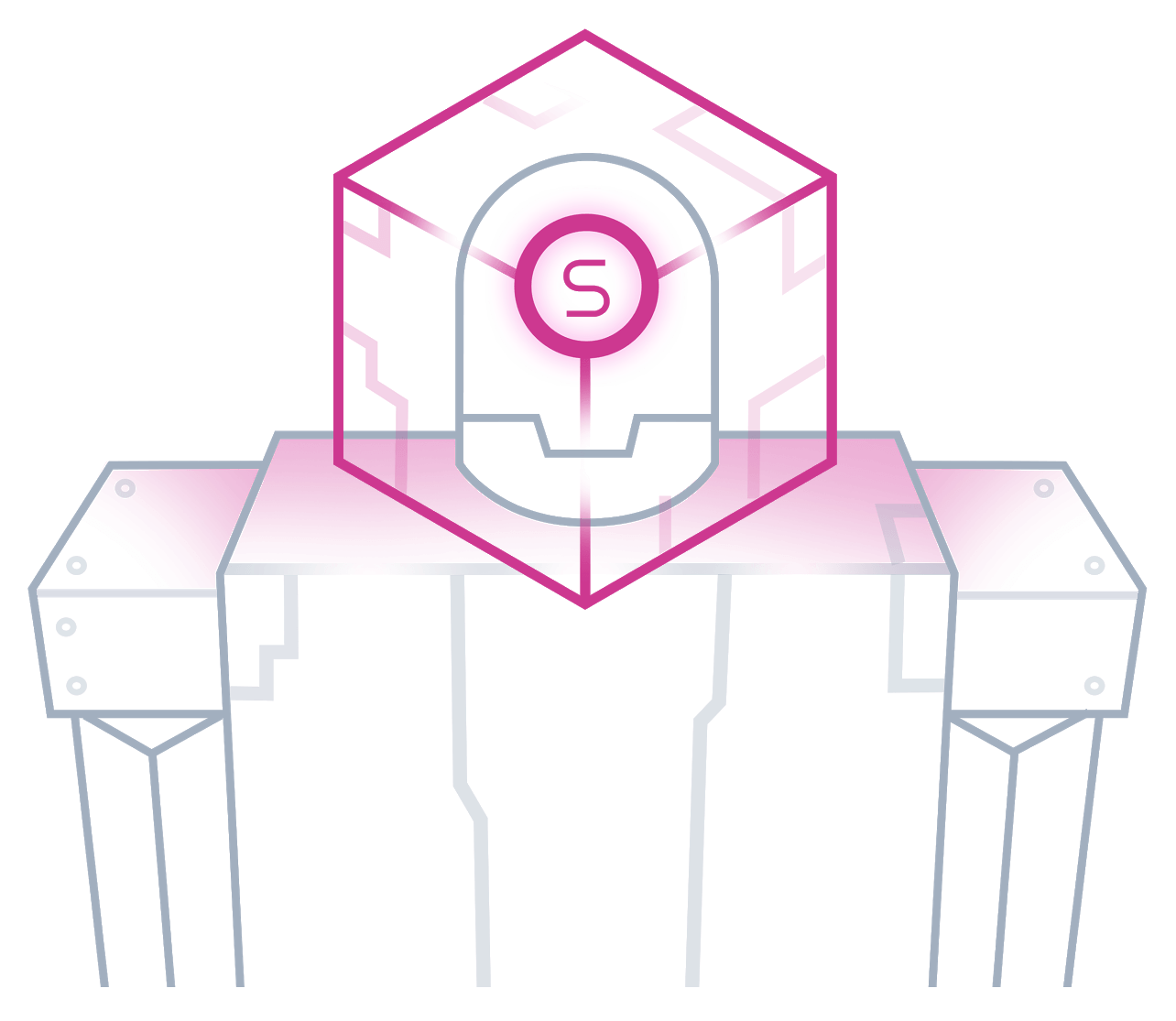 Download and install the latest ARC robot programming software to experience these updates.
Get ARC
There has been quite a bit of chatter lately about object recognition and face detection - specifically with EZ-Face, which is an amazing add-on to EZ-Builder. I have taken the initiative to begin developing a object recognition integration with
ARC
as well, with special thanks to all of the people who have been contributing to the EZ-Face project.
That being said, this update to
ARC
introduces a beta object training and detection system. The system does not currently save the objects that you have trained or allow you to give them names. That will all come soon once I spend some more time with it. This release is a demo of what is coming in the next few weeks.
The
EZ-Cloud
will soon be a repository for learned objects as well. This will allow everyone to share objects and people across the world. I am really excited with the possibilities that object recognition and training will enable your EZ-Robots. Well, on with the show!
1) Download and load your copy of EZ-Builder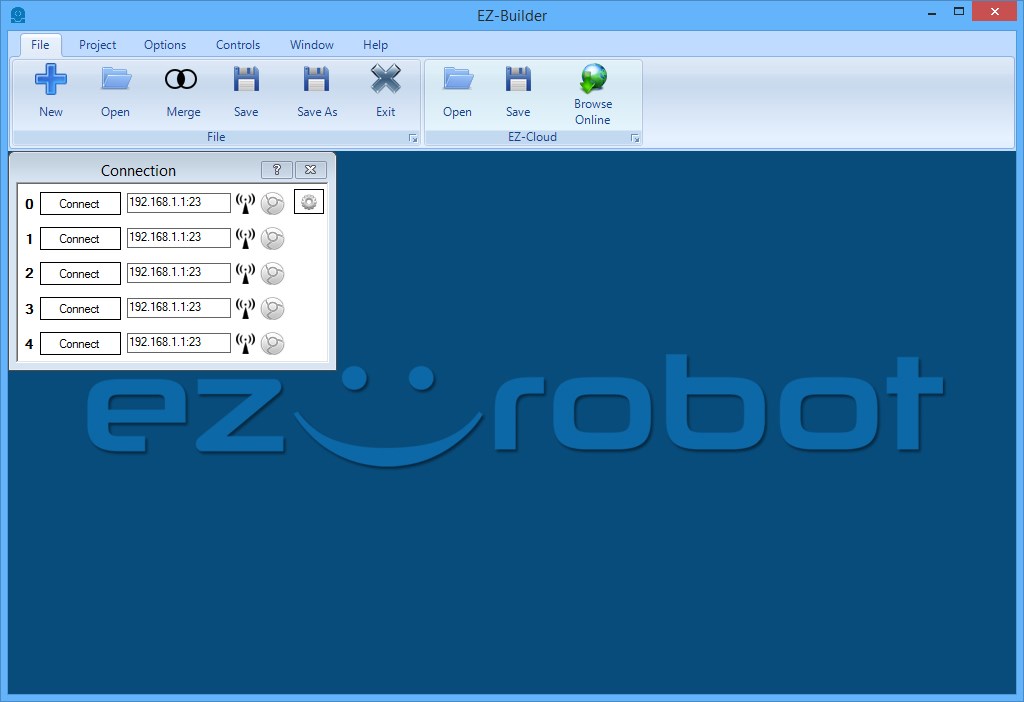 2) Switch to the Project tab from the top menu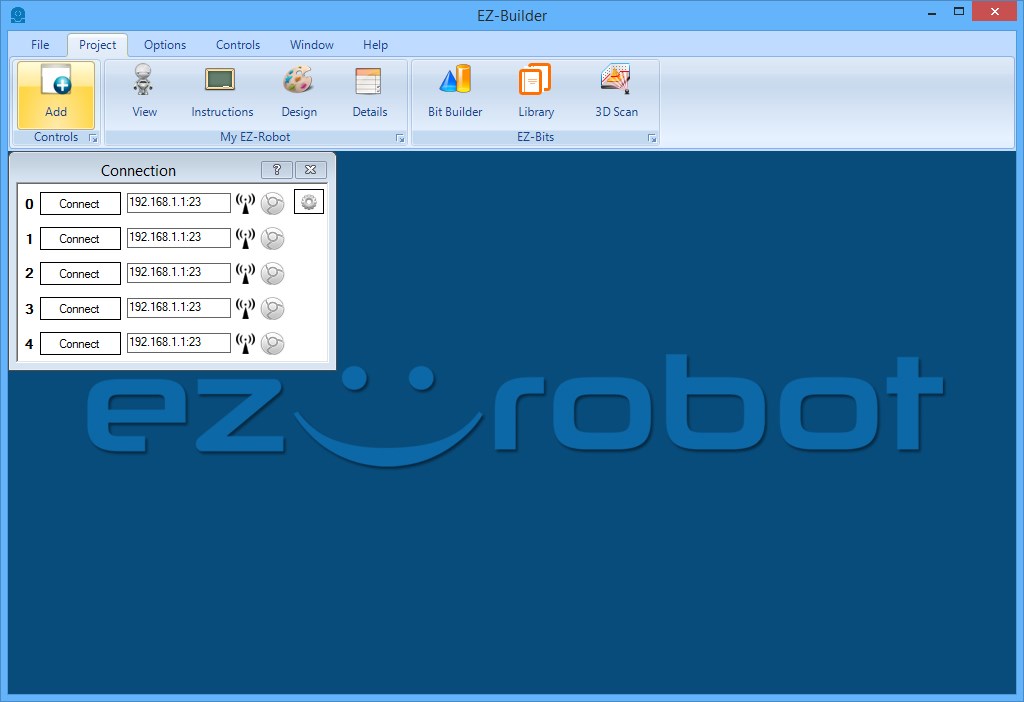 3) Select Add Control and select the Camera Tab. Add the Camera Control to your project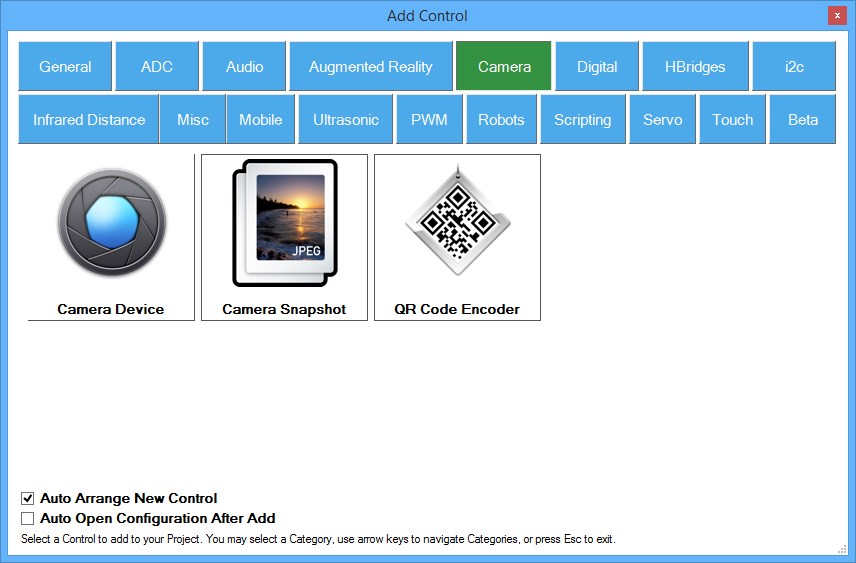 4) Select and start Camera from the Device tab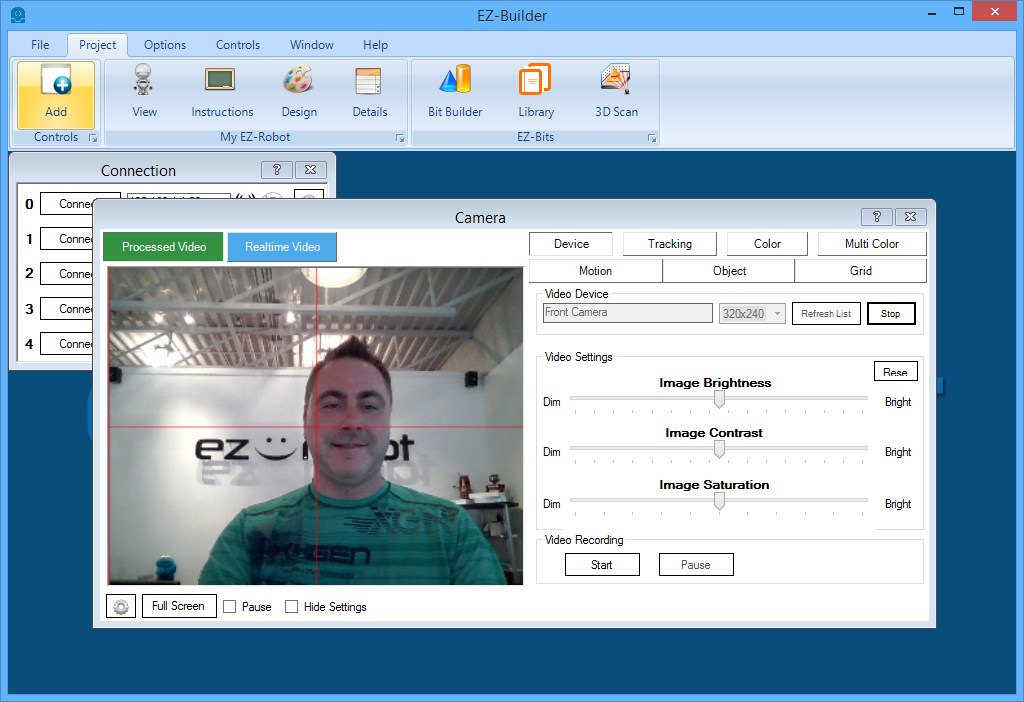 5) Chose the Tracking tab and select Object Tracking Checkbox
6) Now select the Object tab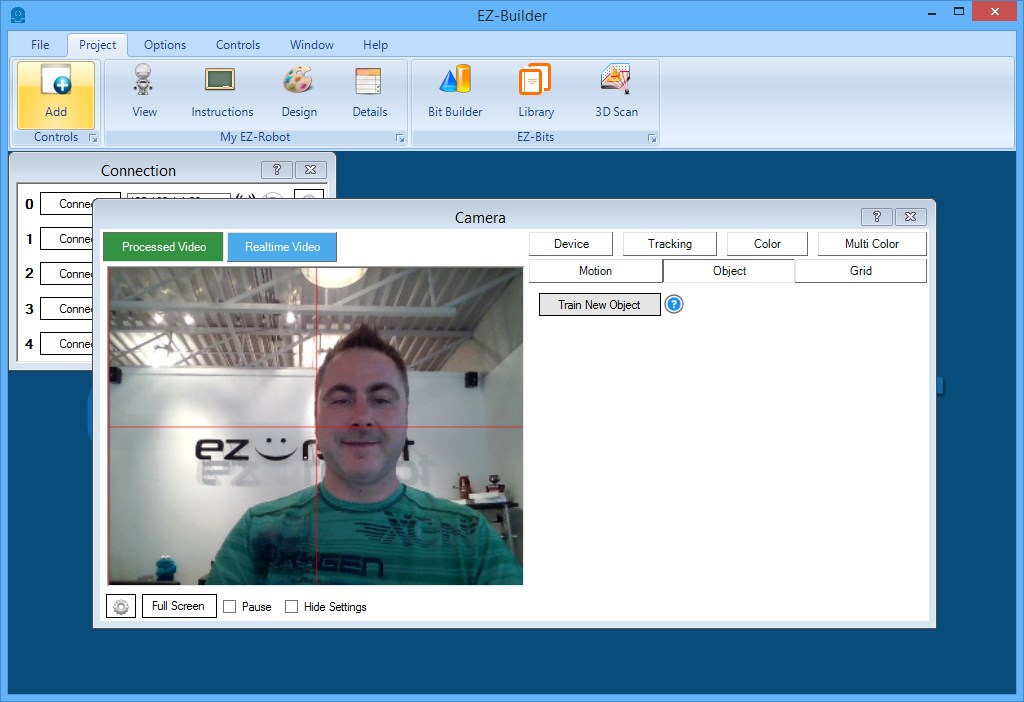 7) Press the Train button to open the training window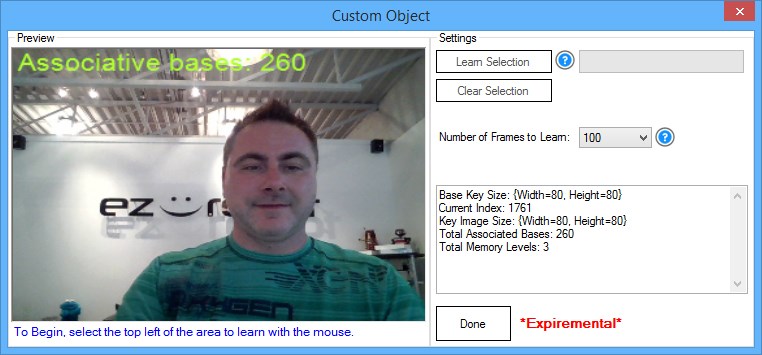 8) Select the top left area that you wish to train and select the bottom right of the selection.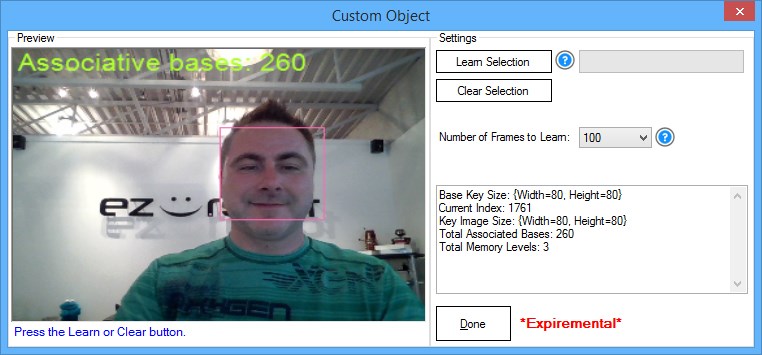 9) Press the Train Selection button. The training will begin immediately. Begin rotating the object within the selected area slightly to train different angles.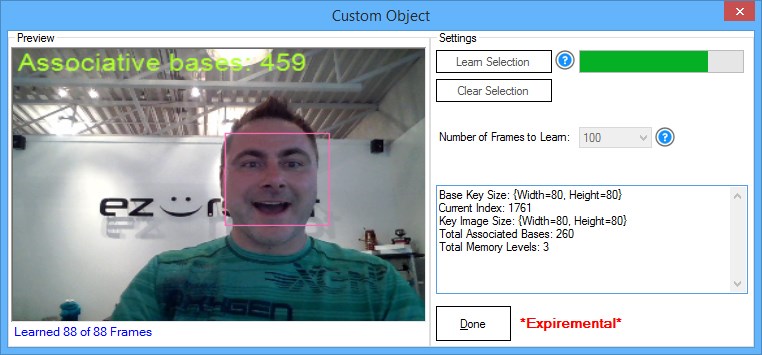 10) Once the training has ended, it will be detected in the preview window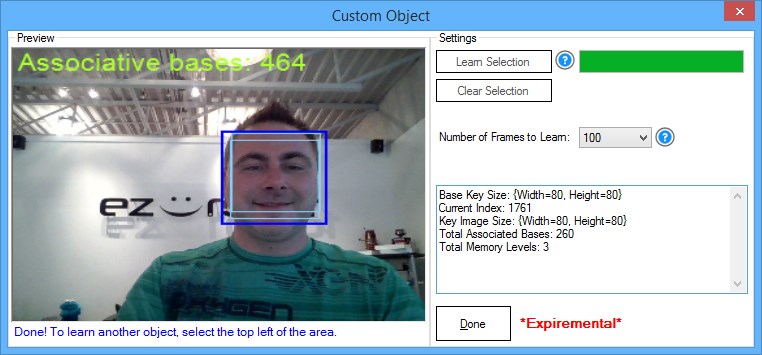 11) Close the Training Window and now you will be able to see objects that you have trained