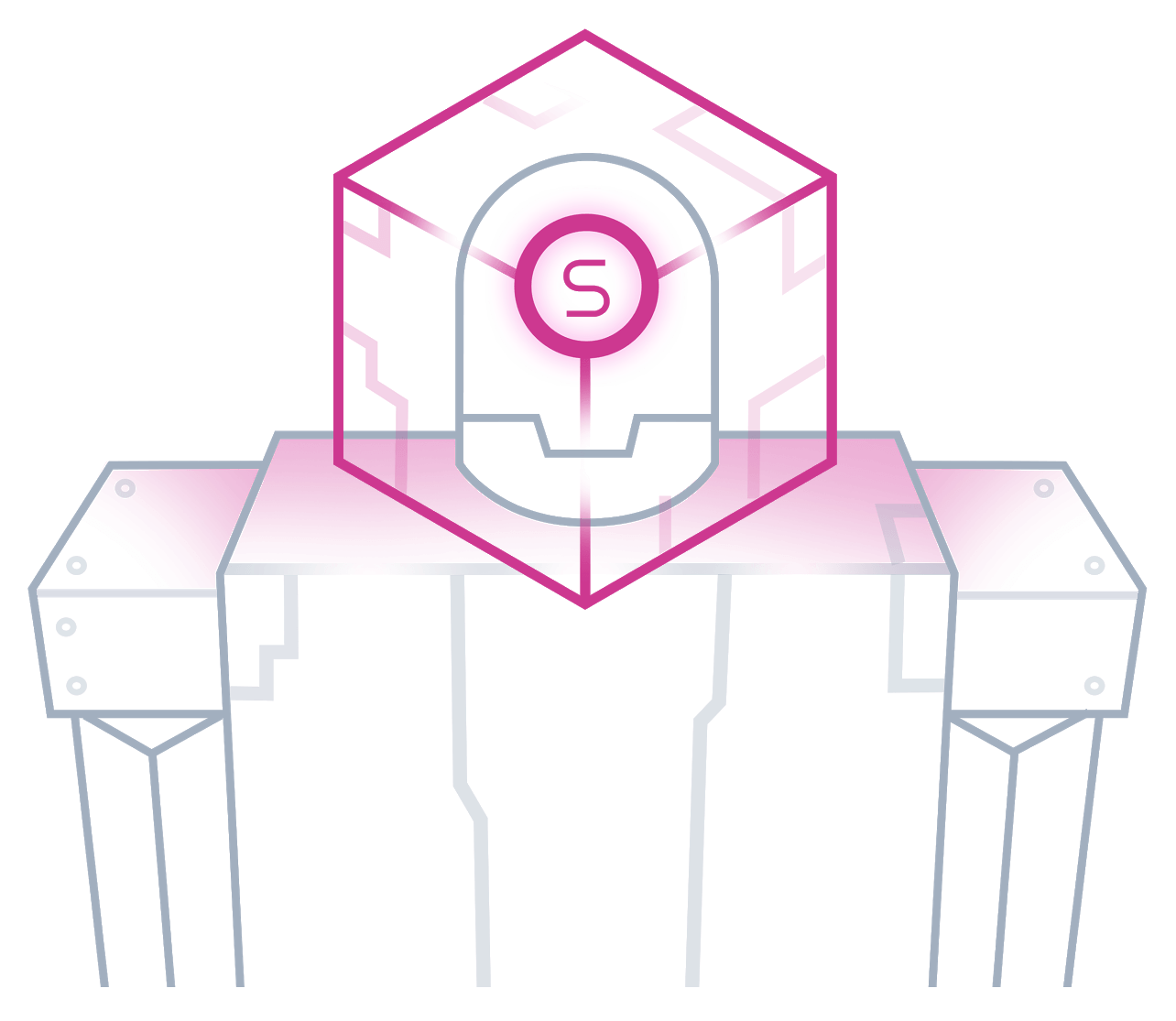 In this release, we introduce a collection of enhancements to existing controls and small bug fixes. I really like this release - the enhancements are very subtle and although you may not notice, you'll find the GUI becoming more comfortable and productive to work in.
Changes:
- Key Control changes color based on focus. The control needs to be in focus for the Keyboard Control to work
- Added Speech Volume to Speech Settings
- New
EZ-Script
function:
SpeakVolume()
- Intro has smoother fade transition
- New
EZ-Script
function:
FileReadLineRandom()
- New
EZ-Script
variable
$Direction
which stores current movement direction
- New
EZ-Script
function:
WaitForChange()
which will pause the script until the specified variable/value has changed
-
EZ-Script
function:
Move()
has a fix when specifying Stop as a direction
- MP3 Trigger now displays 255 buttons and is resizable with scrollbar
- All
ARC
Controls have smarter resizing for different DPI displays
- Added "
Virtual servo Ports
", which range from V0 to V19. These can be used as "stubs" for extending the flexibility of existing
ARC
Controls. For example, look at the example "
Example - Script - Joystick Switch Between Servos
"
- Audio Display Graphs have smooth rounded edges
- Speech Recognition Audio Graph changes color depending on Pause status (red/green)
-
AutoPosition
Control (without movement) has bug fix for
ControlCommand()
File Read Random Example
This project can be found in Examples, titled: Example - Script - File Operations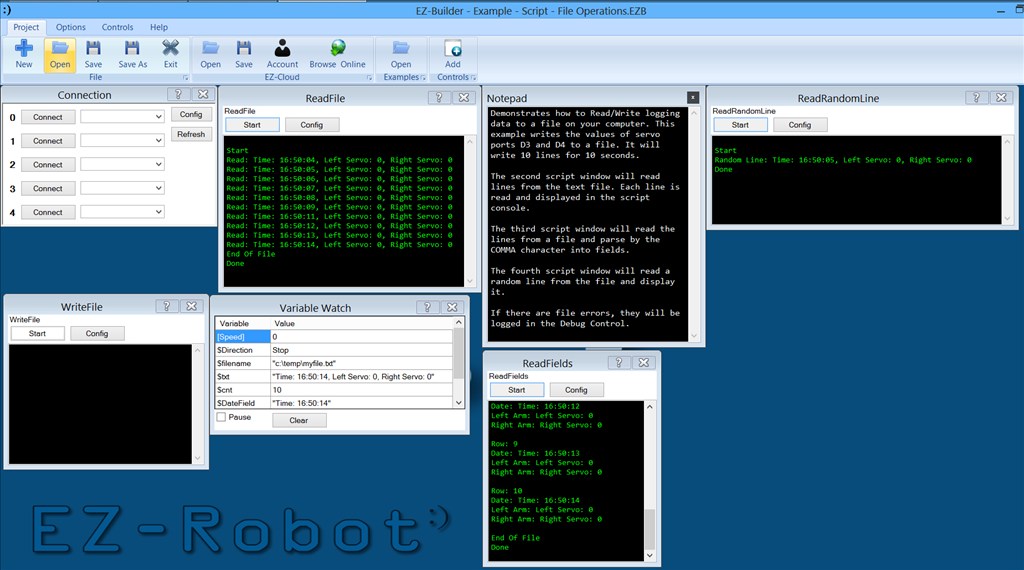 Virtual servo Example
This project can be found under Examples, titled:
Example - Script - Joystick Switch Between Servos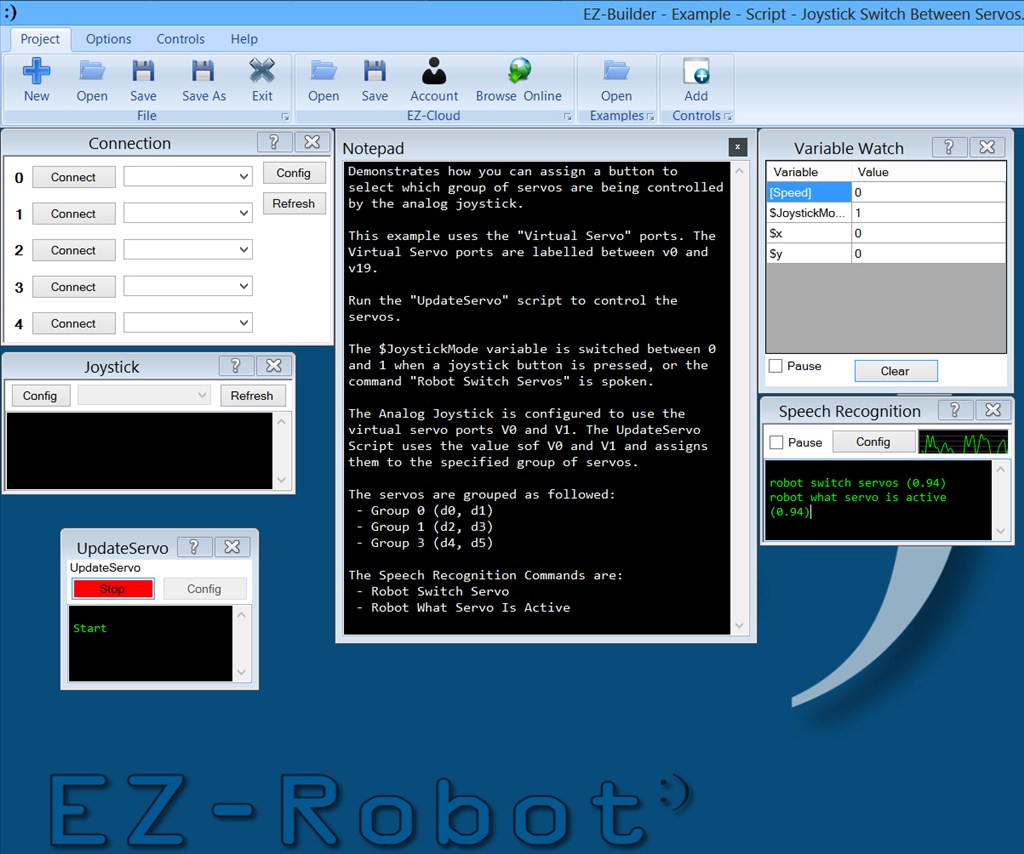 Pretty Rounded Corners in Audio Graphs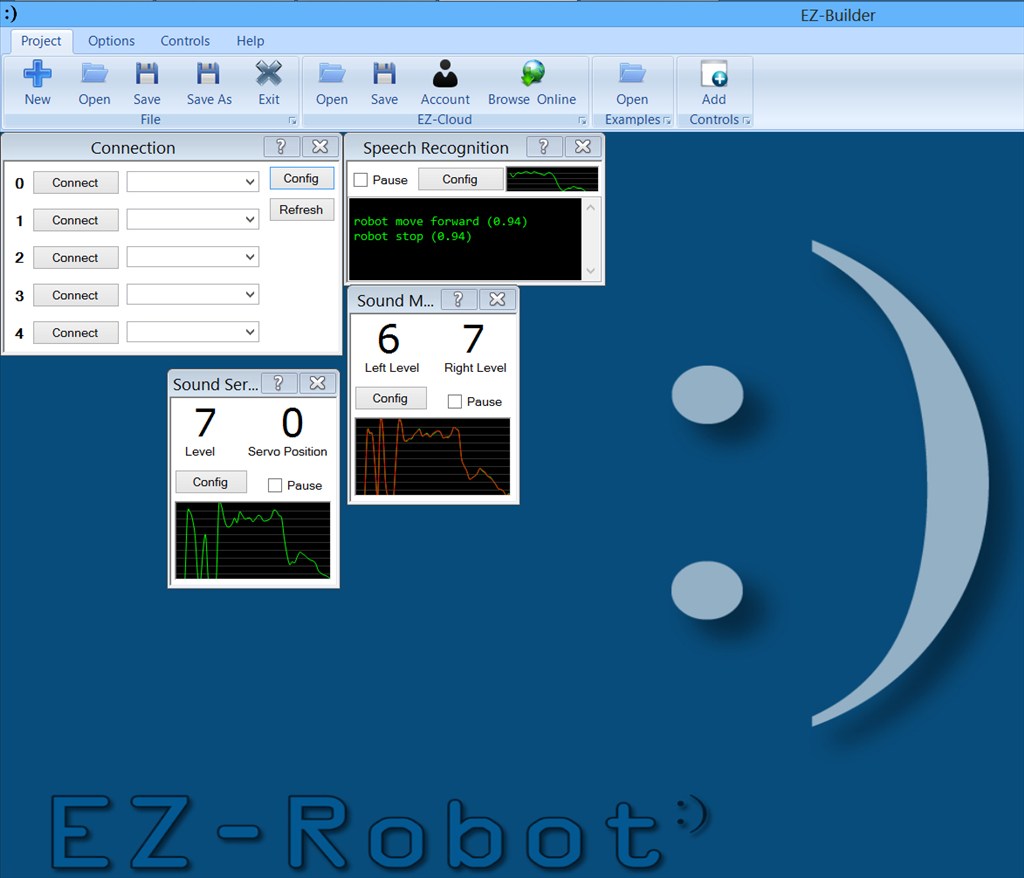 New MP3 Trigger Control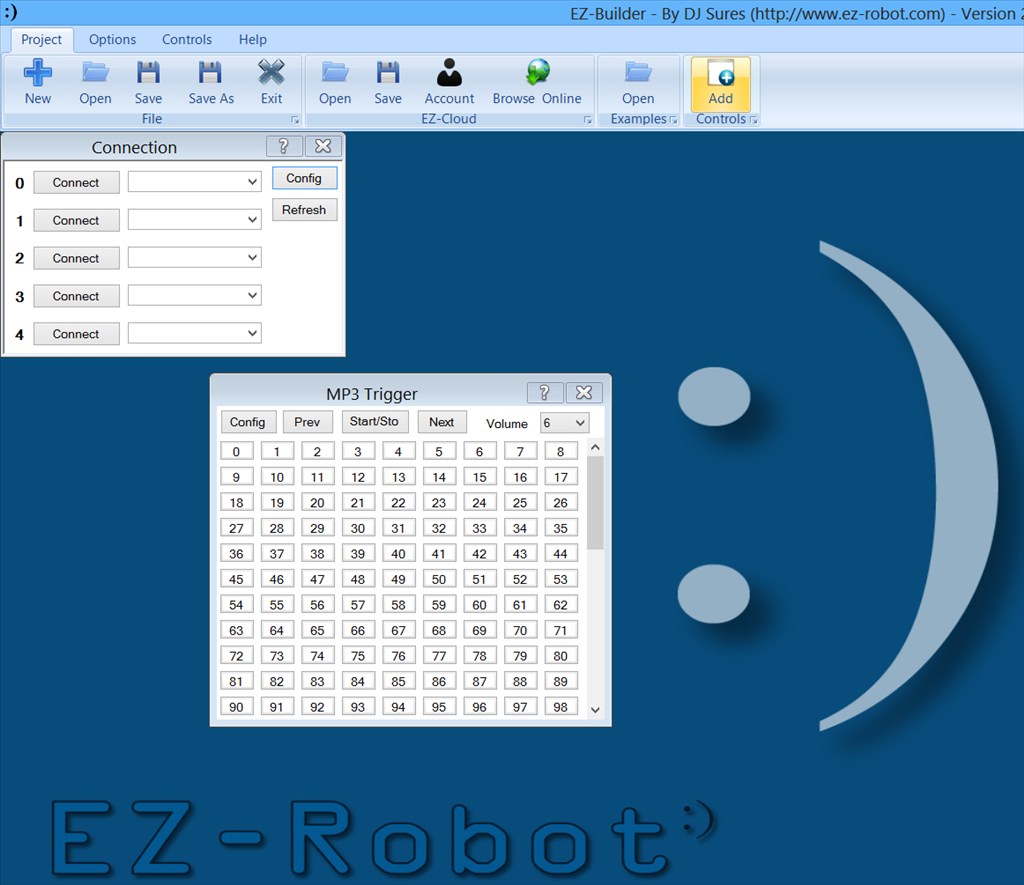 Very Elegant Speech Recognition Control