Step 4. Setting your Pandorabot up in EZ-Builder.
1.) Open up ARC on your computer, and click on "Project", then "Audio", then click on "Pandorabot" to add this control to your project.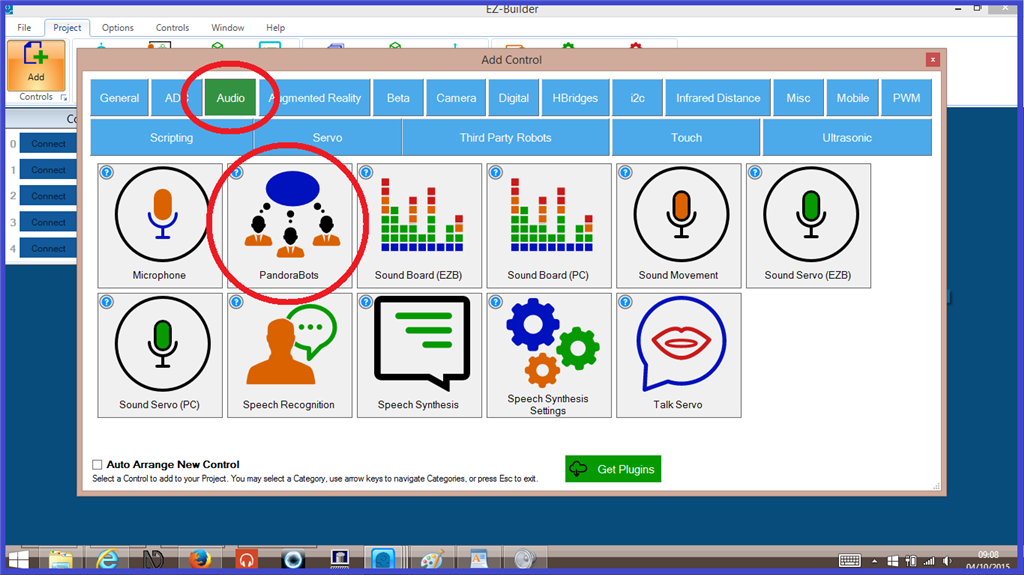 2.) Click on the gear icon to open the Pandorabot control configuration menu.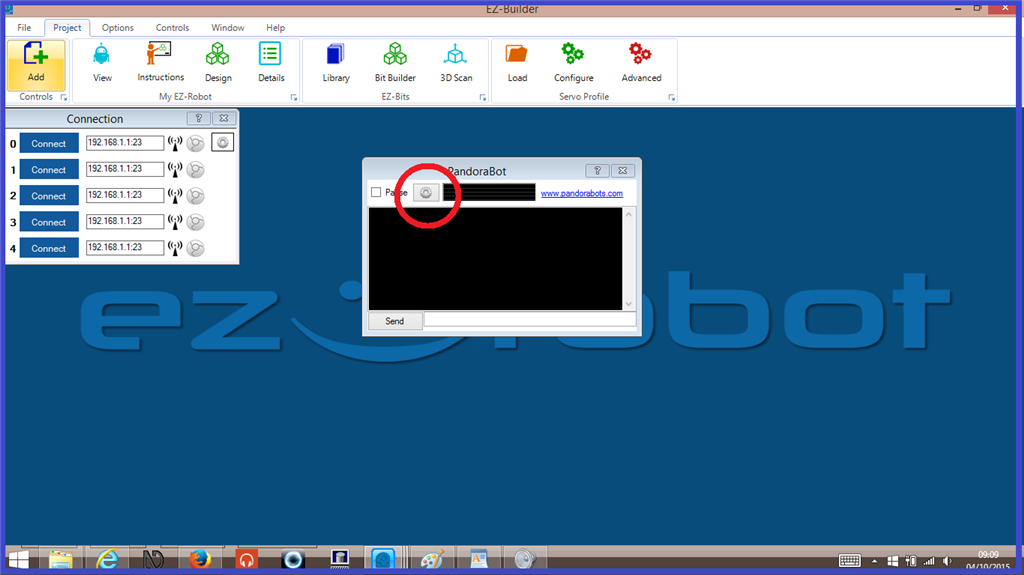 3.) click on the text input field called "Pandorabot Bot ID". You need to enter the ID that is contained in your Pandorabots URL, like what is outlined in red along with your username seen in the following photo, and click "Save"...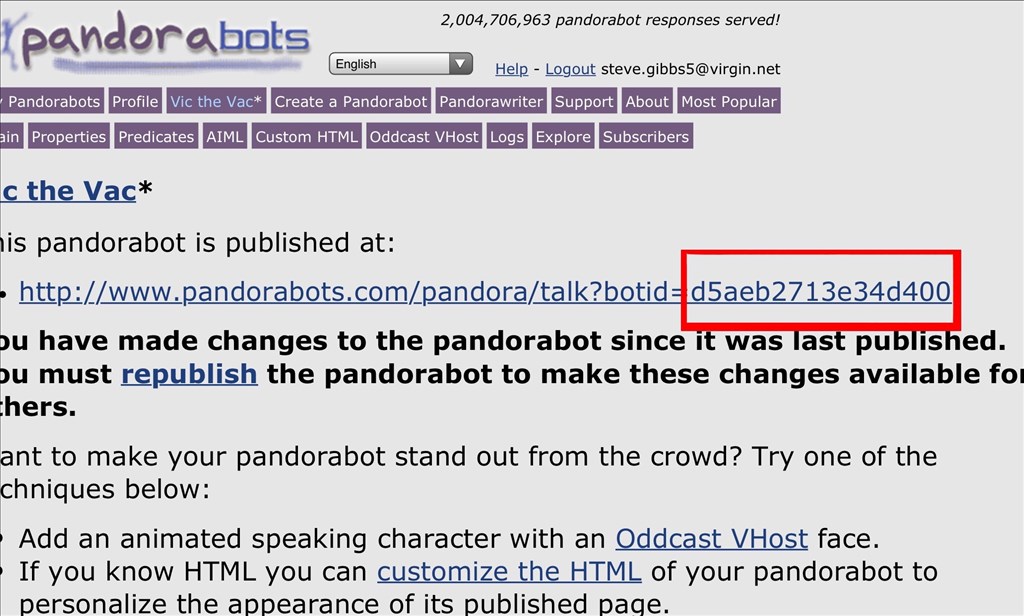 The bot ID can be found in your browser on your bots training page, or on the bots "Publish" page like in the example photo above. It's not the whole Pandorabots URL you need, just the last set of numbers (also seen below).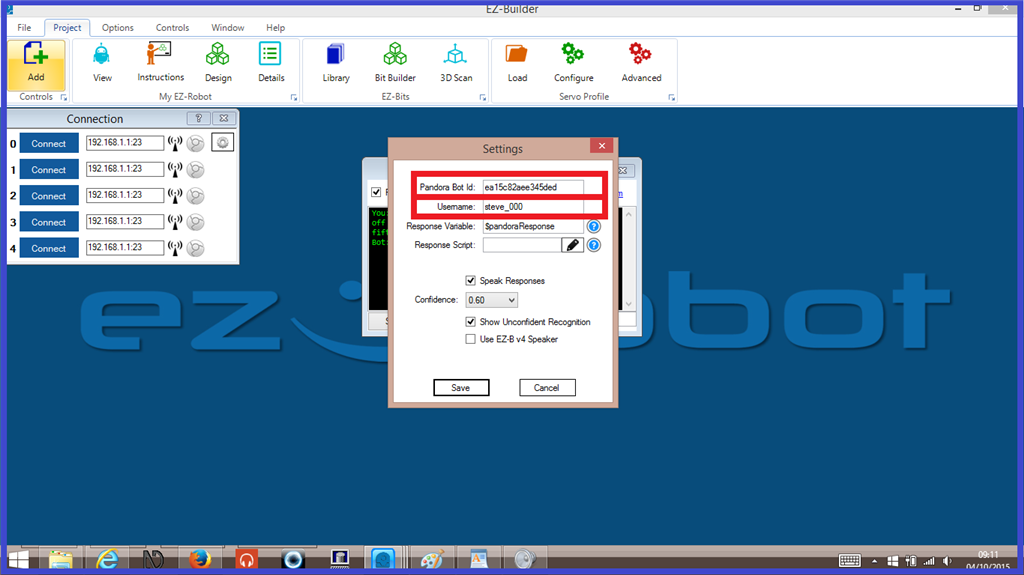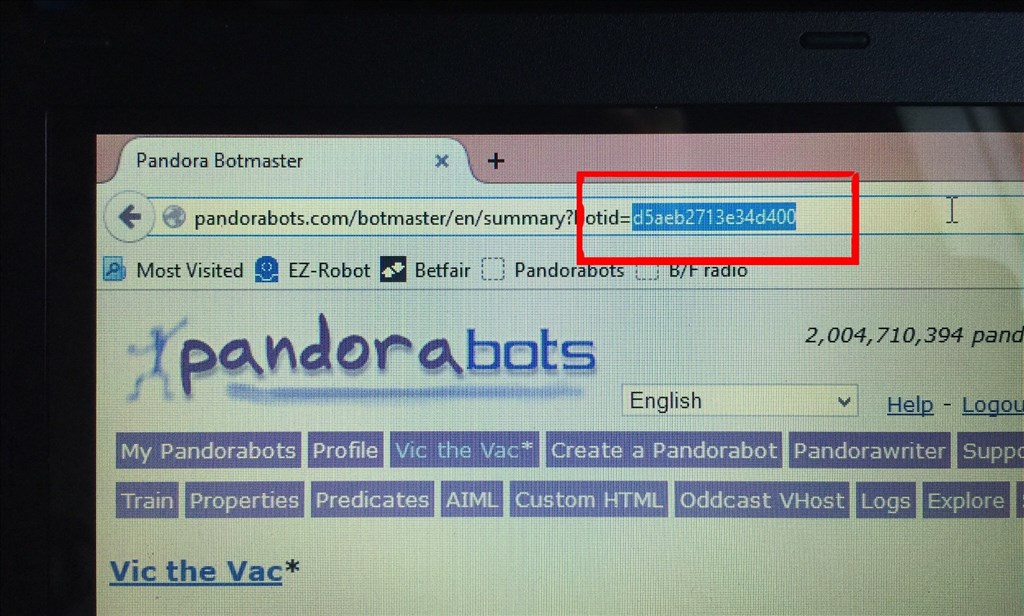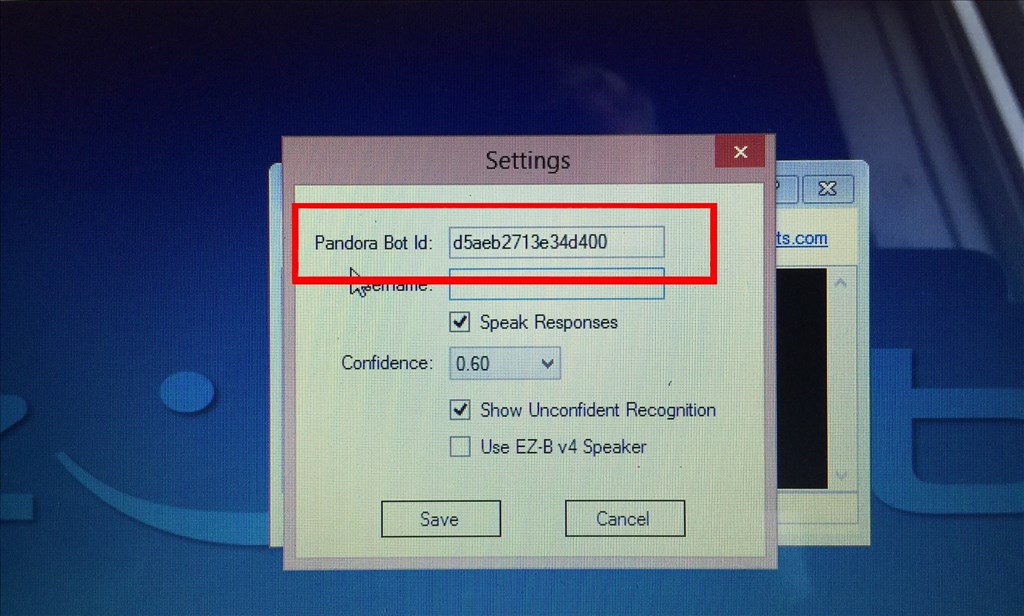 4.) Now you can run a simple test by one of two ways. Typing in what you want to say to your bot in the text input field, or by connecting a good quality microphone or headset to your computer, then unpause the speech recognition check box, and speak your phrase. You should now get a response.

The following few steps will guide you through different examples of how to use scripts with your Pandorabots responses.