Skip to comments
Ok, since I changed the plan so juristically I decided to make a new thread. Anyways heres my plan: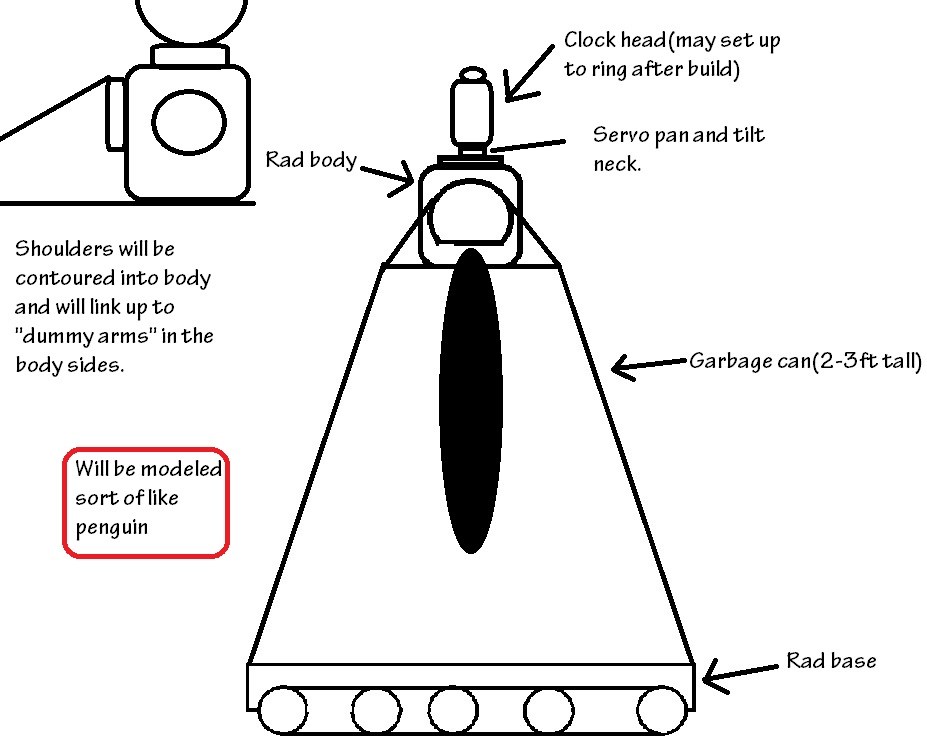 The robots paint scheme will be sort of like a penguin. It will use a rad base, a white garbage can body, and the top of the rad torso. Still not sure on the head. I originally thought of doing an alarm clock and I modified one to ring from a trigger. now I have second thoughts. Ideas for the head?

Also, it will need a "cute" name. If anyone can think of one let me know!

Thanks!