Skip to comments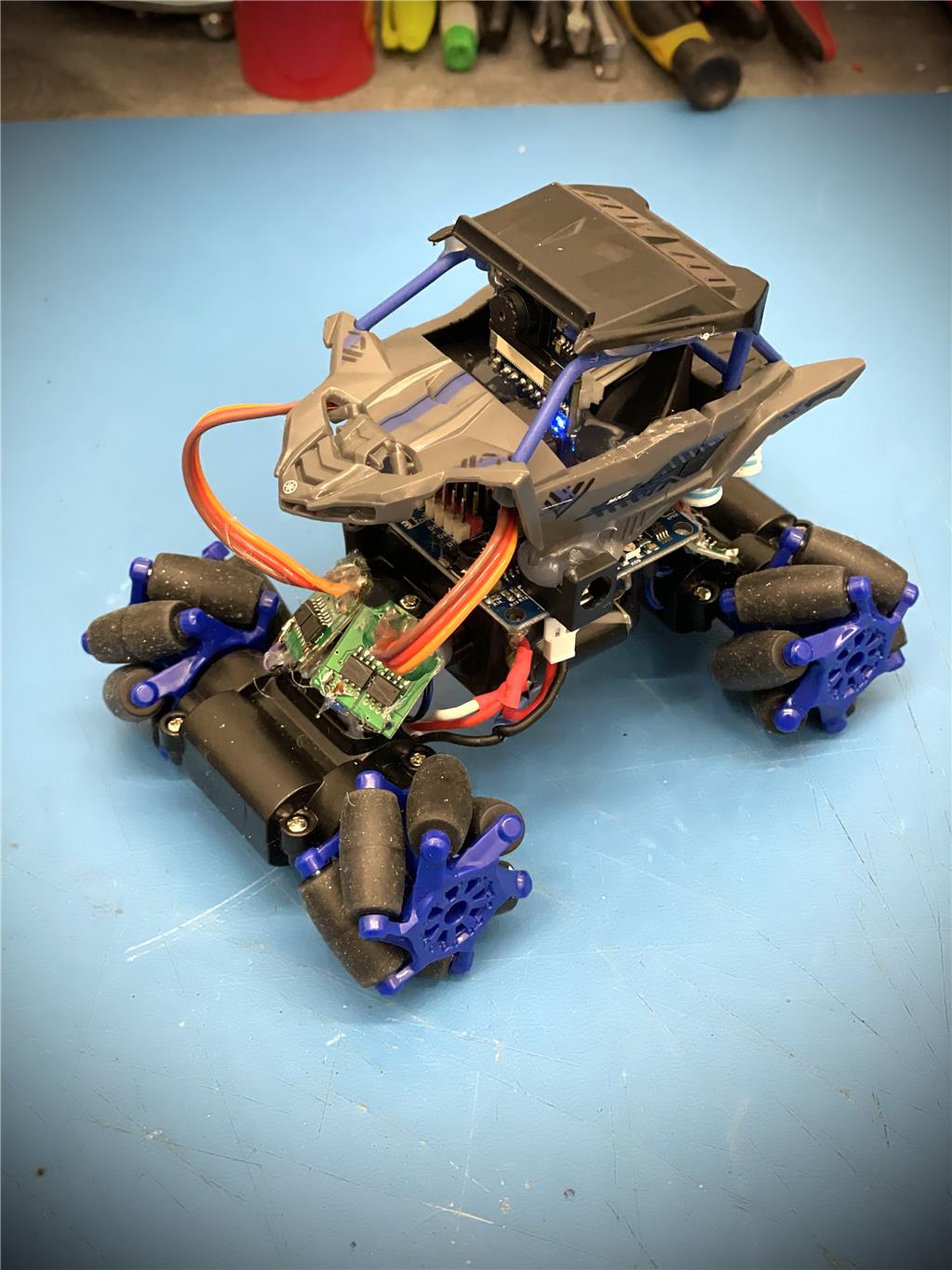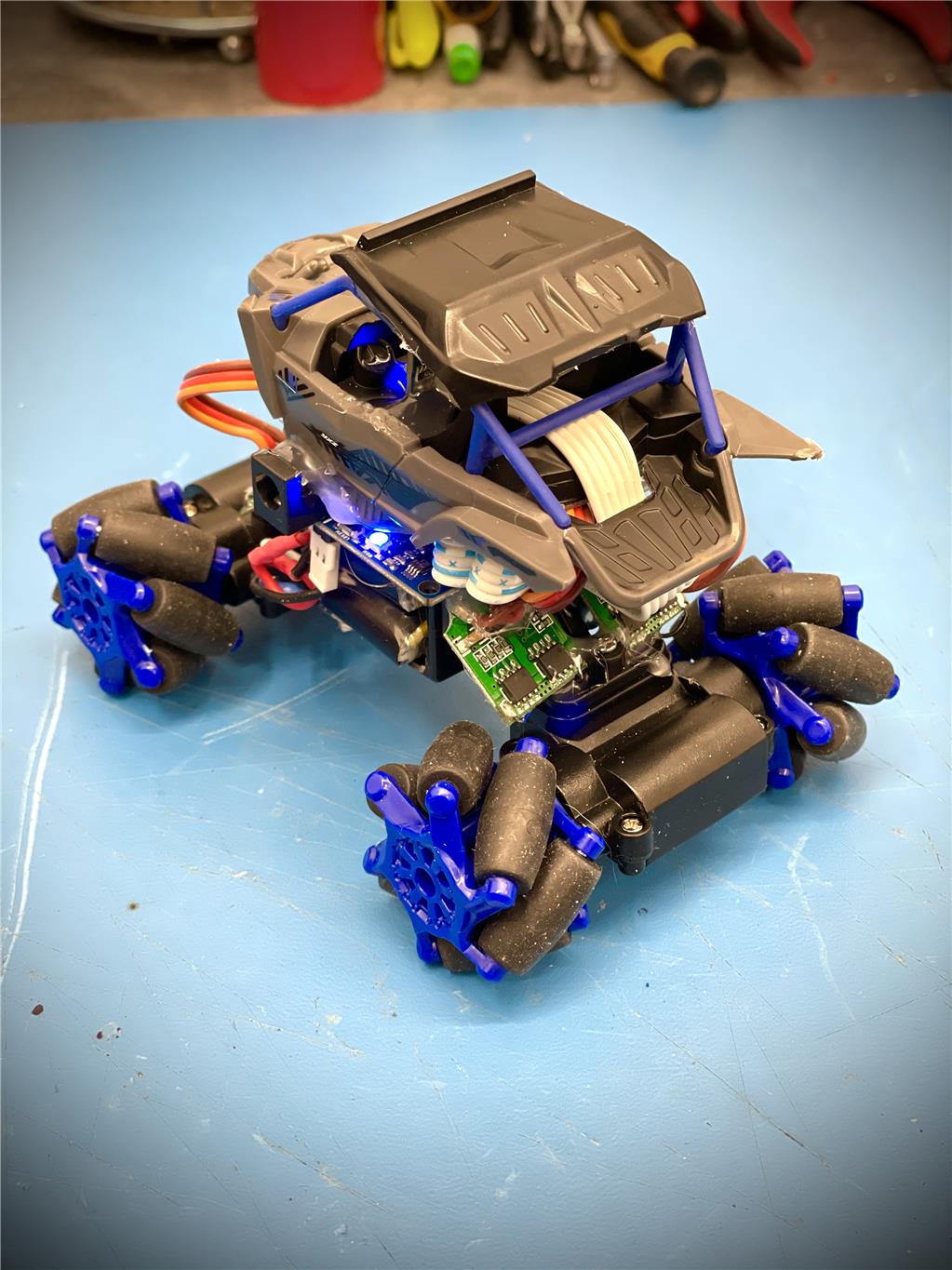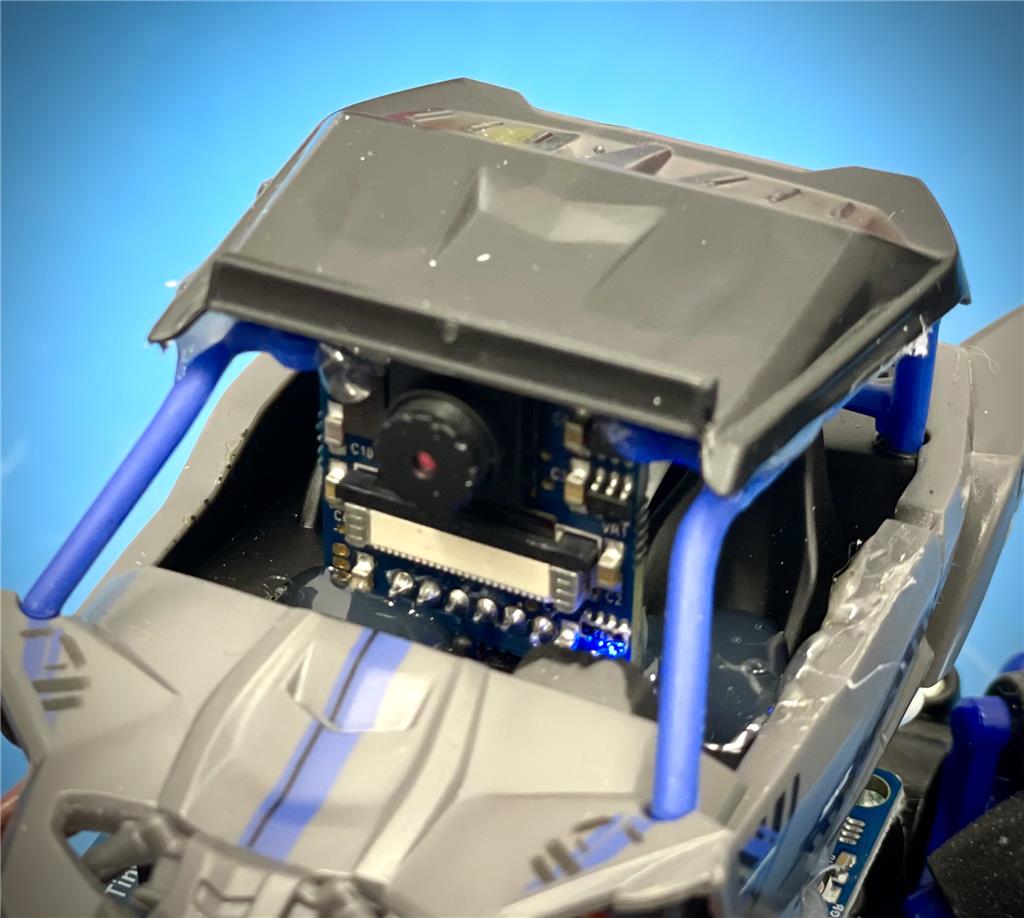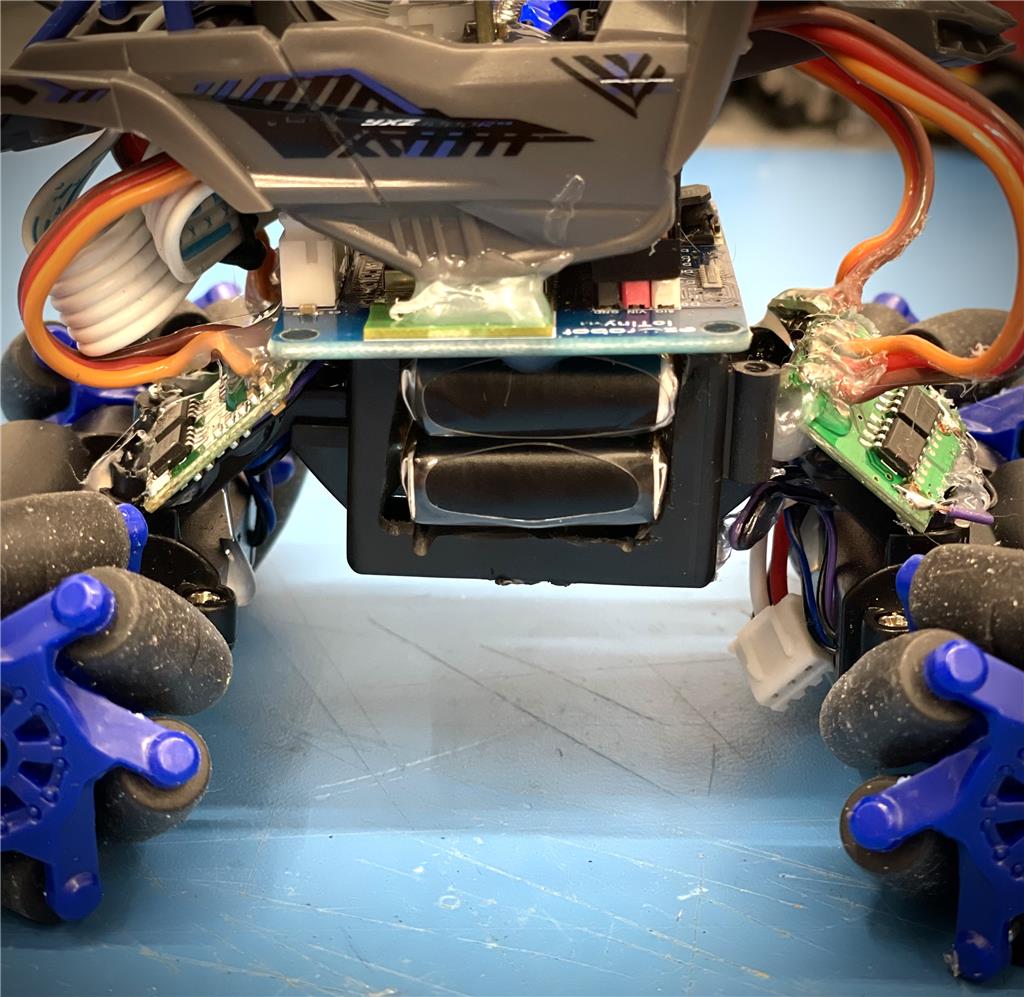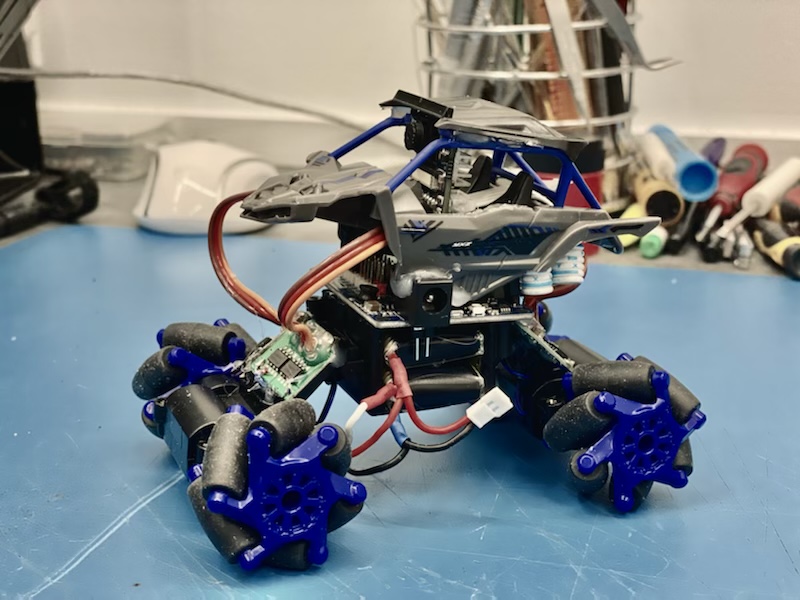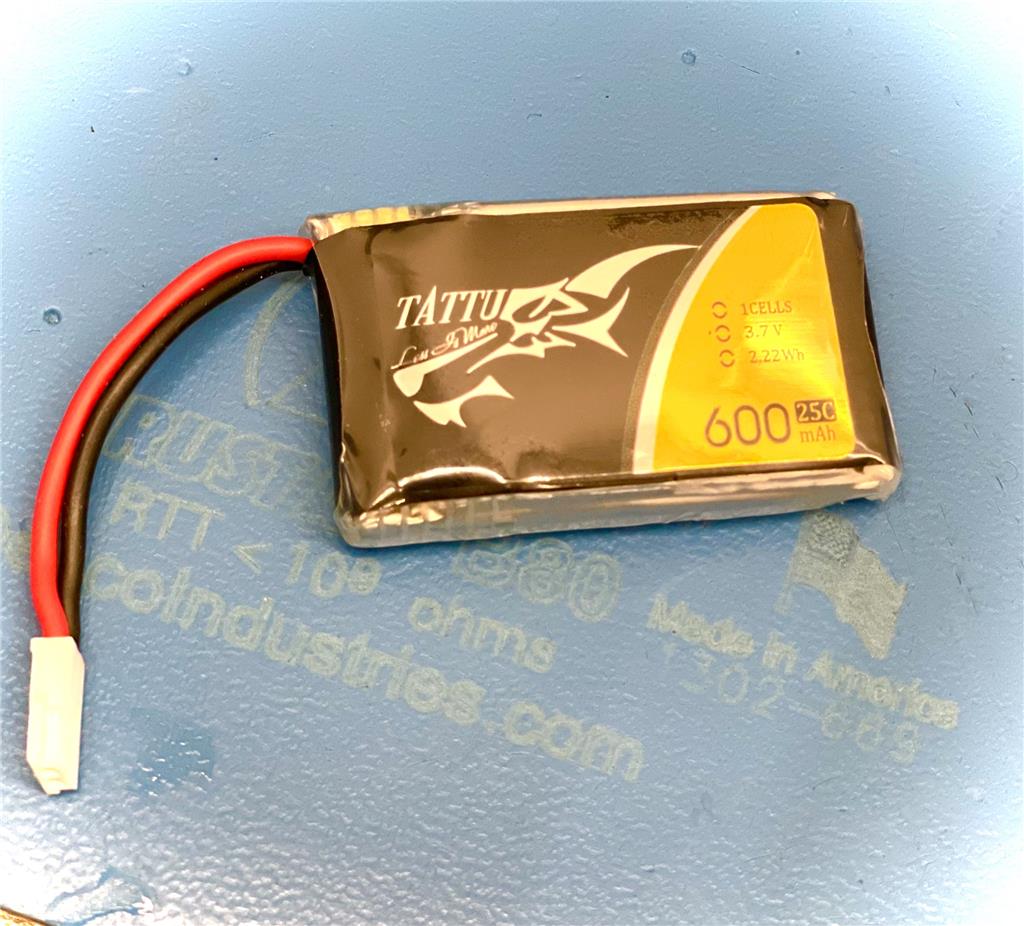 This is Beastly the Drifting Robot, it has mecanum wheels to help it slide and strafe! I hope to have more footage to share soon


PARTS LIST:

1 x Walmart product Link
1 x EZ-B IoTIny from EZ-Robot
1 x EZ-B Camera from EZ-Robot
2 x Tattu 3.7V 600mAh 1S LiPo Battery Pack
4 x Old servo electronics modified for continuous rotation
8 x 2.49kohm 0603 SMD Resistors (for replacing potentiometer on servo electronics)
1 x JST-XH 2.5mm plug salvaged from an old 7.4V 2S LiPo battery

The software being used is ARC and can be downloaded here:
https://synthiam.com/Products/ARC

LIVE HACK:


Manufacturer Link for the RC Toy
Sometimes you win some, sometimes you lose some, and sometimes you spectacularly fail some!
While I wanted to show @Nink some cool strafing movements with this robot, turns out fate had another plan, lol. During my testing, I broke one of the mecanum wheels right off. It broke where the plastic gear shaft meets the wheel. There is a reinforcing metal bar within the gear to give it strength but I still managed to break it.
At first, I thought it might have been a fluke so I did an epoxy repair (as I knew super glue wouldn't hold for long). And while my fix ended up passing and working out well that still didn't prevent me from snapping the next wheel off a few minutes later hahaha. Yeah, I think that over-driving these motors with a higher voltage is blowing this thing apart. Now I'm at the stage of deciding whether to give up on it, drop the voltage to the motors down, or epoxy all the wheels.
Let me know what you guys think I should do!