Skip to comments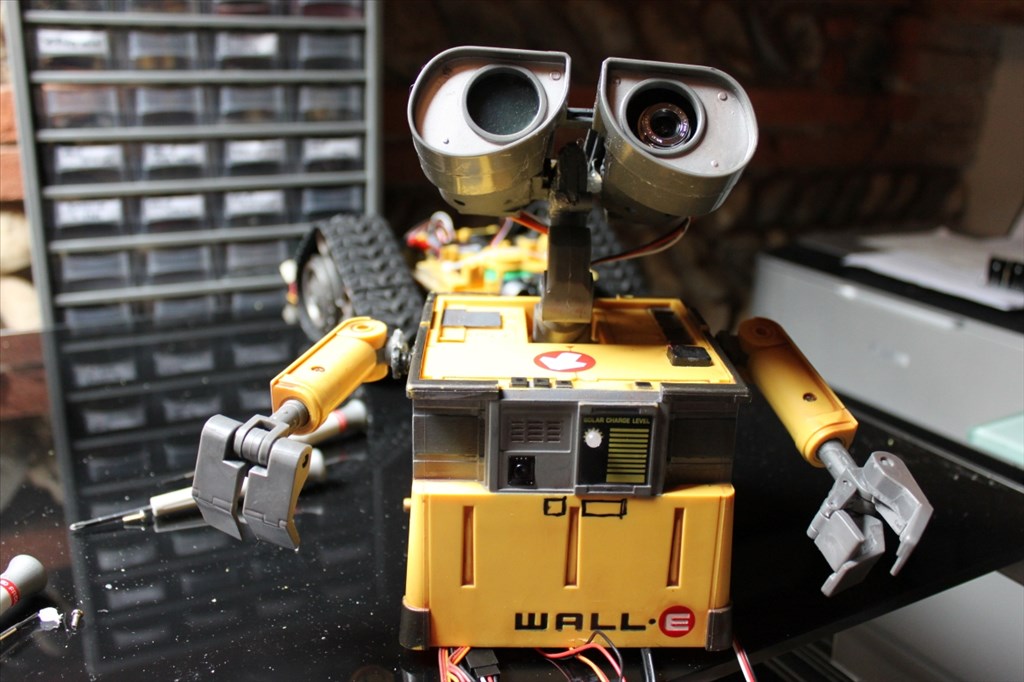 I am happy to present you my finished EZ-Robot' Wall-E.
It is based on on DJ's real Wall-E, plus ideas from this great community, plus some ideas on my own...

Some pictures: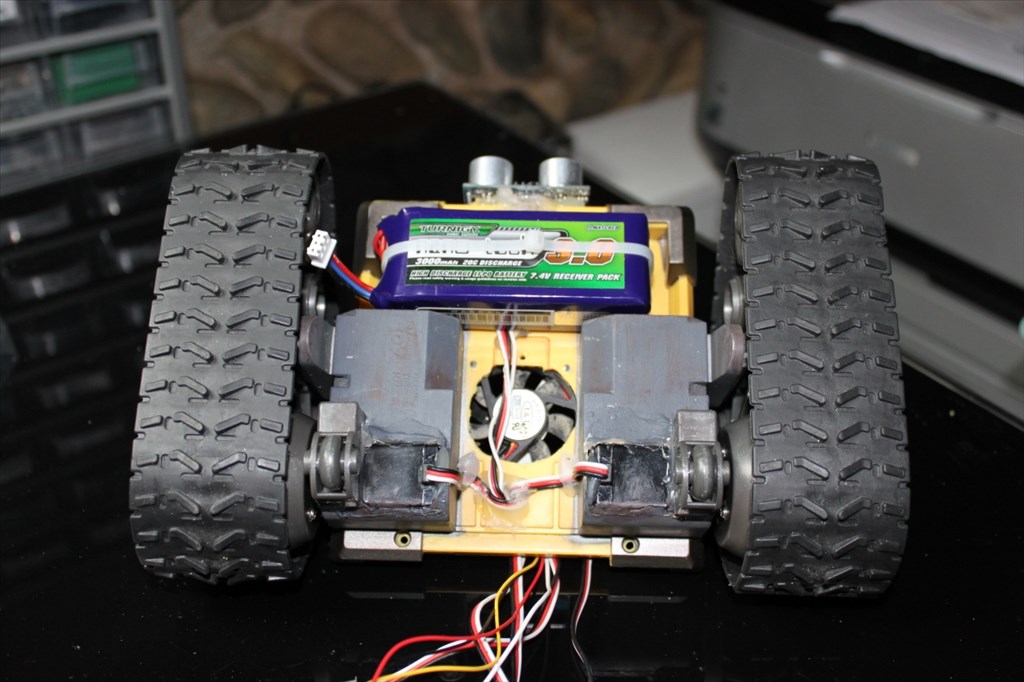 Wall-E is powered by a LIPO battery (2S, 3000 mAh) fixed between the wheels.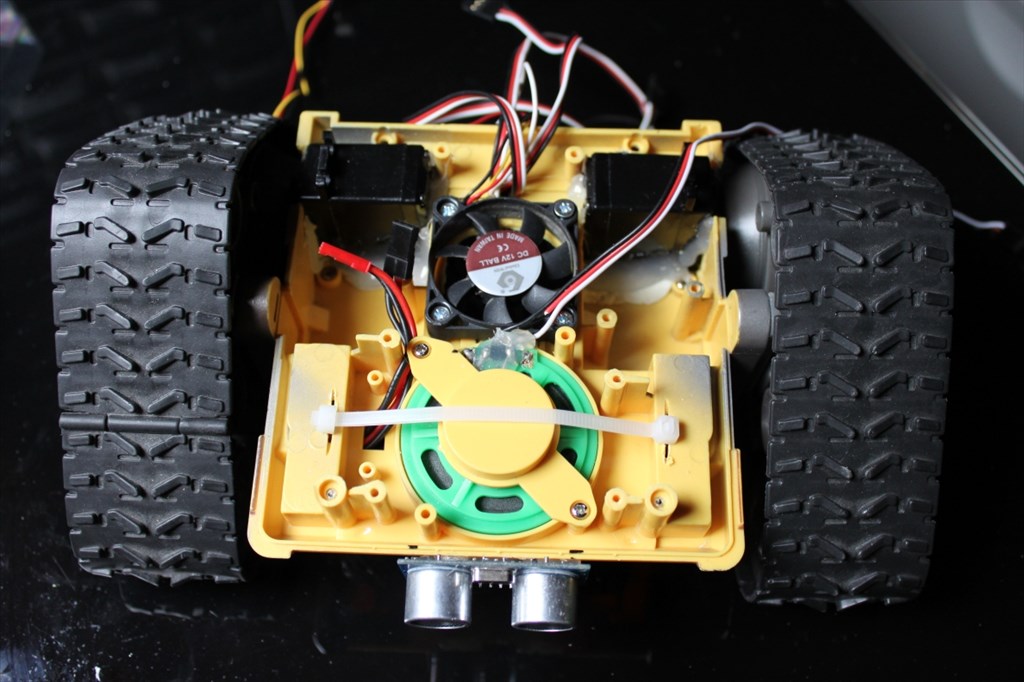 I have put the continuous servos vertically to free some space inside Wall-E's body.
I have also put a fan for heat removal / I have made some holes on Wall-E's shoulders for air to enter. I am not sure the fan is necessary, but I wanted to test the principle...)
I use the original wall-E speaker, which is connecter to the MP3 trigger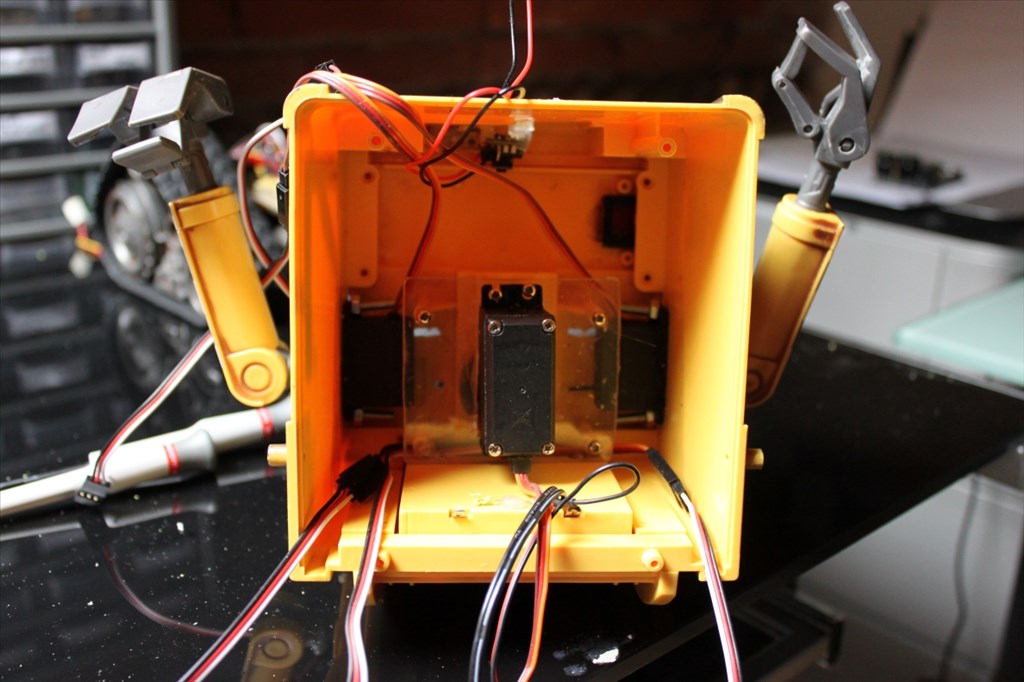 The neck rotation servo is mounted to a pexiglass plate, using the existing mounting holes (It is base on Cyberdude's great idea that you can see here : http://www.ez-robot.com/Community/Forum/posts.aspx?threadId=2384)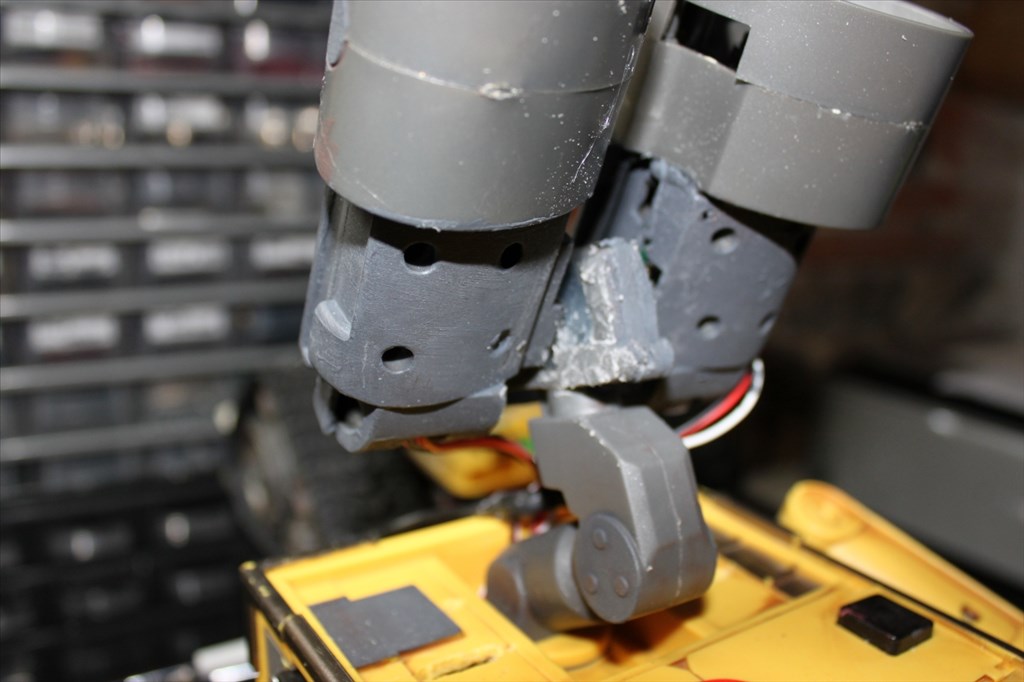 The head is fixed by a mini-servo in one eye, to a small plexiglass plate inserted at the top of wall-E's neck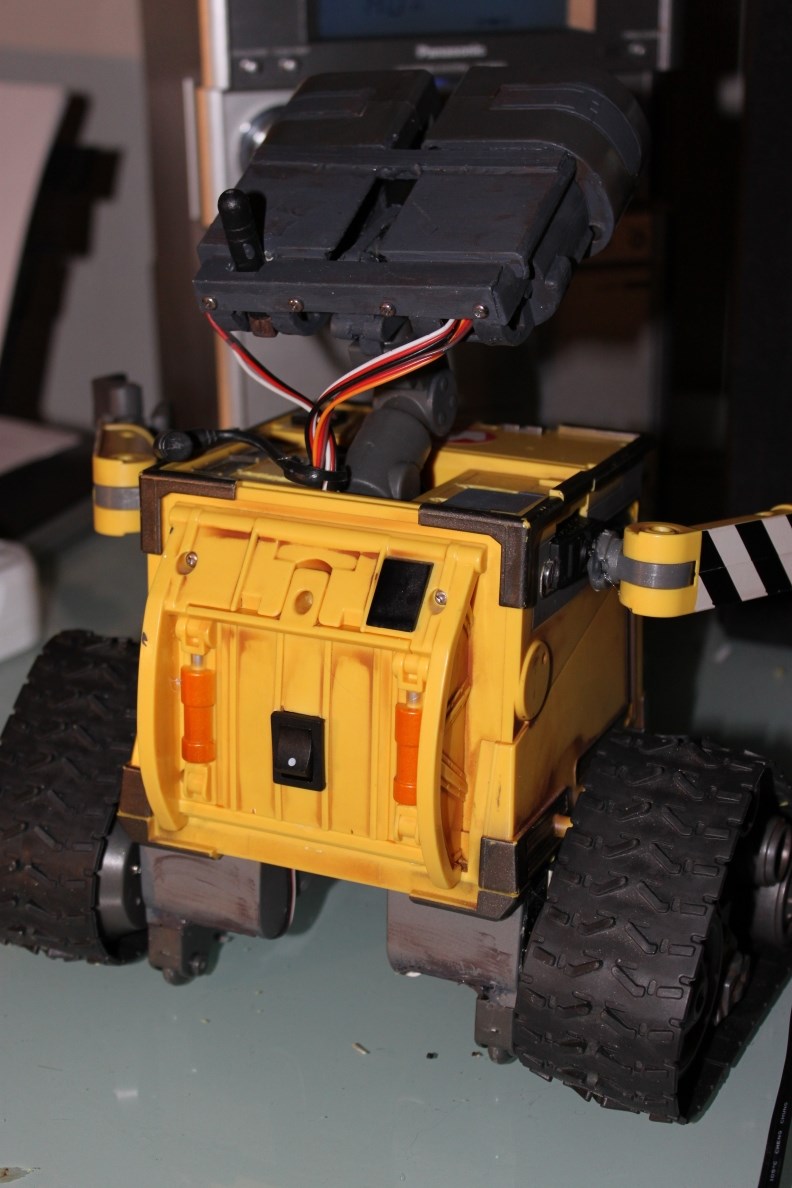 The other eye is fixed to the one attached to the servo by two pieces of plastic (one on the top, on on the back).. the whole assembly has been painted to look more natural.
A power switch is placed on his back.





A really boring picture, trying to show a small hole giving access to the SD card of the MP3 Trigger. I wanted to be able to add some sounds without having to open Wall-E.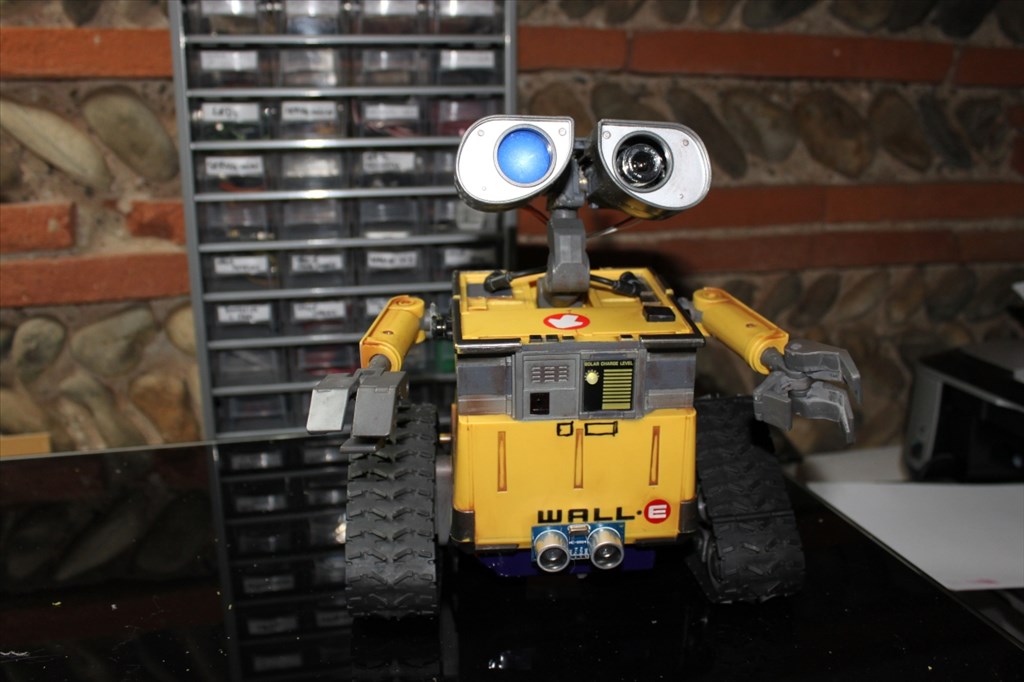 Finally the finished guy... It has the camera (wired to the EZB) inside one eye, a blue LED in the other eye, another LED (on the torso) whose color change with the power of the battery and the PING sensor...

That's all... Now I have to work on his personnality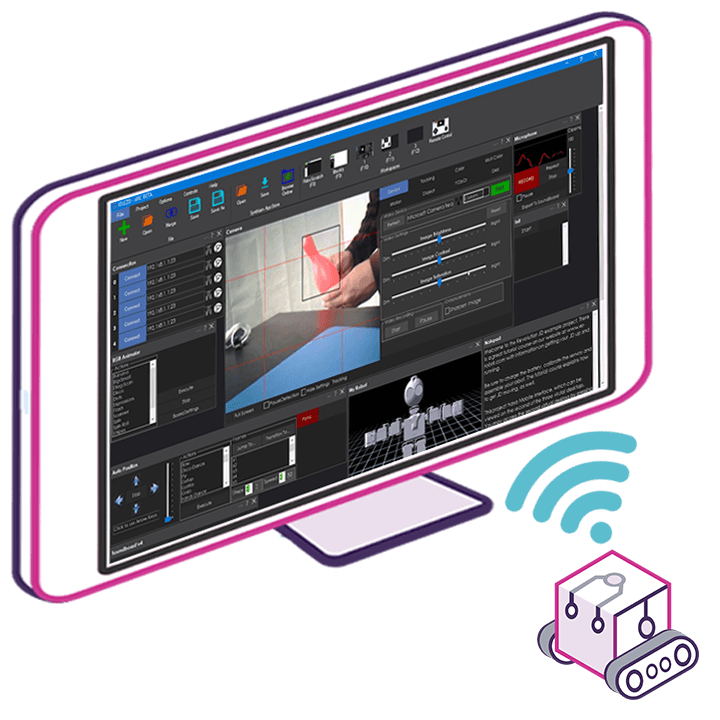 Upgrade to ARC Pro
Get access to the latest features and updates with ARC Early Access edition. You'll have everything that's needed to unleash your robot's potential!