Skip to comments
After watching DJ's R2D2 Video endlessly I finally broke... *eek*
I decided to make an R2D2! But after seeing how big and pricey a full sized r2 is I decided to go with something a little smaller...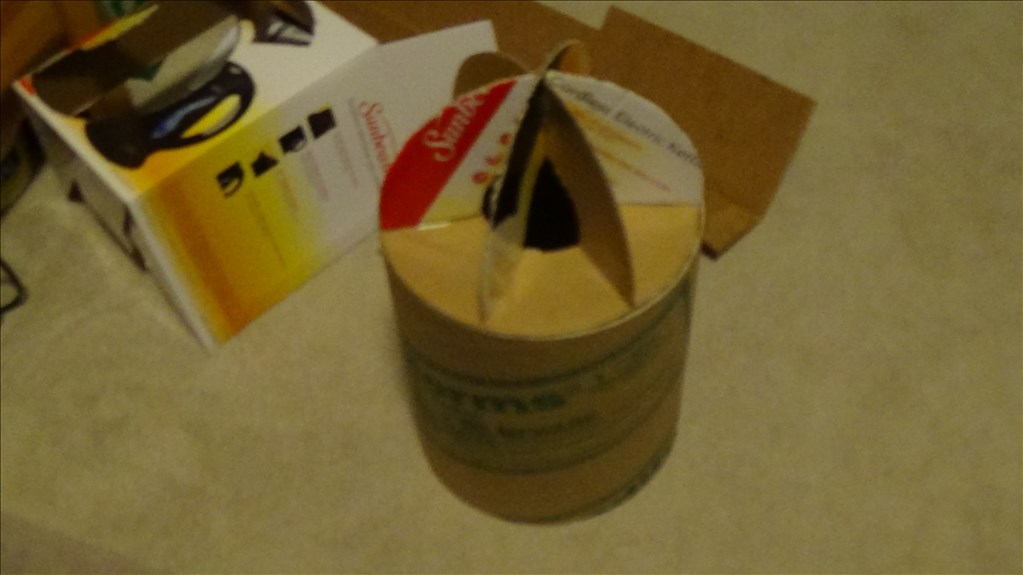 Here's what I've done so far.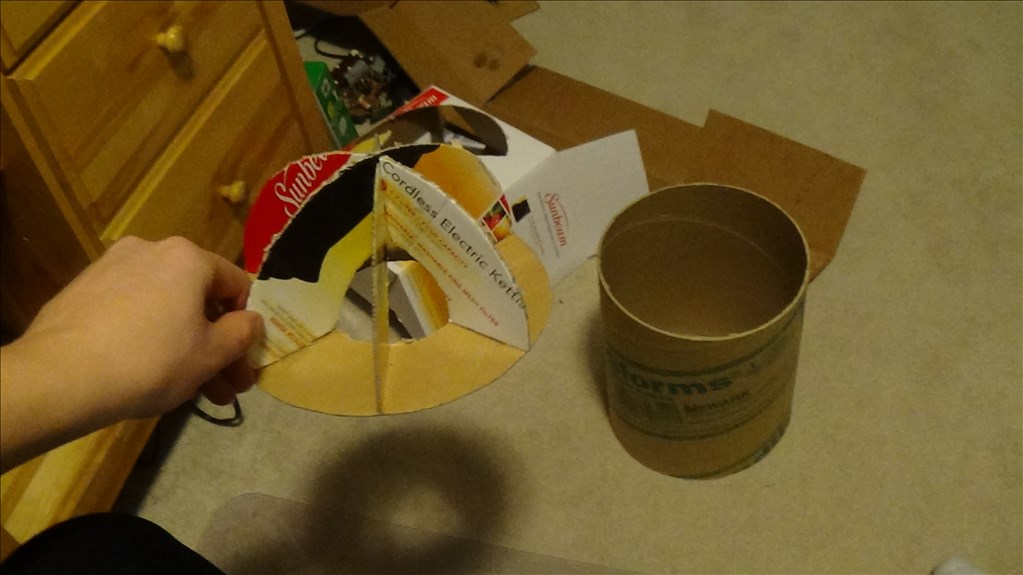 The tube is a cement pillar mould pipe. Really rigid stuff! It's the outer shell. The dome is going to be ribbed and i'm going to cover it with paper meche and then sanding it down. Planning on making inner frame from wood for mounting the legs and other stuff. This might be a slow project but fun to build!