OK. Here we go again. This is what I want to do. I say the robots name (BGee) then I want it to look to the left and then to the center (looking straight ahead). I went to the SPEECH window. I typed in "BGee" under "phrase" and then typed: Servo(d10, 36, 1)
That didn"t work!
I typed: Servo(d10, 1)
That worked and it looked left.
If I want more then one action do I need to write a script?
I've also written a script that makes BGee dance ( a series of arm and head movements). That works when I click on "start"!
In this case I want to say the phrase: BGee dance for us" then get the bot to execute the script I wrote.

If I understand this from the "ScriptConsole manual" correctly; I'd have to add a "ControlCommand" at the beginning of the dance script. Do I have that much right?
I tried writing the following:
ControlCommand (" speech" then give a command). Like so: ControlCommand("speech", BGee dance for us")
That didn't work!
It would probably help a lot if there were better examples!!!! The one given under ControlCommand reads: Example: ControlCommand("ADC Graph", pause)

At this point all I know about ADC ports is that they "read" an analog signal from various sensors.
So....................that example didn't help me at all!!!!!
It would be great if we could download (and use an an example) an entire script; say from the Omnibot project. I've ended up pretty much wasting another whole day trying to do one simple thing!!!!

I know; I know..... you've tried to make your instructions as easy as possible DJ. Even fer a absolute beginner like me!!! Geez..........................you should use me as the "benchmark" as the absolute worst example of a newbie!!!!!!!!
Another question. Once you get a script written, and the bot executes all the movement; repeated. How do I get it to stop? Or stop and then execute another script?
I sure am a pain,heh DJ? I guess that enuff fer now. While I'm waiting for a reply I'll go back and read the introduction, getting started and tuts.........AGAIN! I was really hoping to have a bot up and running by now!!! Here I thought this was going to be easy!!!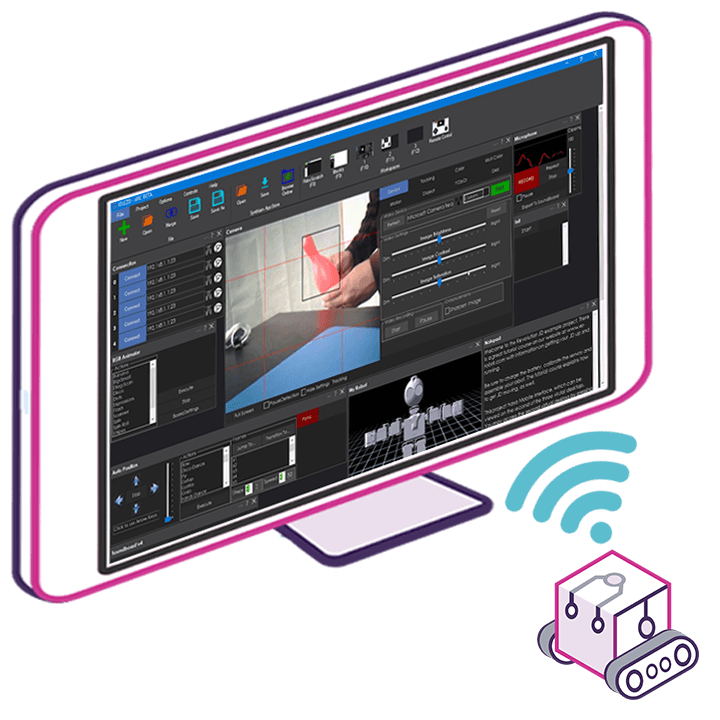 Upgrade to ARC Pro
Your robot can be more than a simple automated machine with the power of ARC Pro!
Based on your post activity, we found some content that may be interesting to you. Explore these other tutorials and community conversations.