If the Voltage input (Vin) can be between 4.5 and 16 VDC (according to the published specs) to power the EZ-B v4 controller what is the optimal recommended voltage?

EZ-Bv4 datasheet v0.5

If I want to power the EZ-B controller using a 12 volt automotive battery, does that same voltage go out to the servos or is it internally reduced via a built-in voltage regulator? If I still want to power the EZ-B controller with a 12 volt battery, is it necessary to install a separate voltage regulator for the Vin, servos or other devices?

What is the ideal voltage for the servos?

If I use the Sabertooth motor controller, are there any other voltages to be concerned about for the input to the Sabertooth?

What are the pros and cons of operating the EZ-B at higher voltages?

What happens if the low battery warning is turned off and the voltage goes below 4.5 volts (other than probably hurting the battery)? In essence, if the Vin goes below the minimum, will it harm the EZ-B controller, servos, camera or distance sensor, or will it simply stop functioning until a proper Vin voltage is present?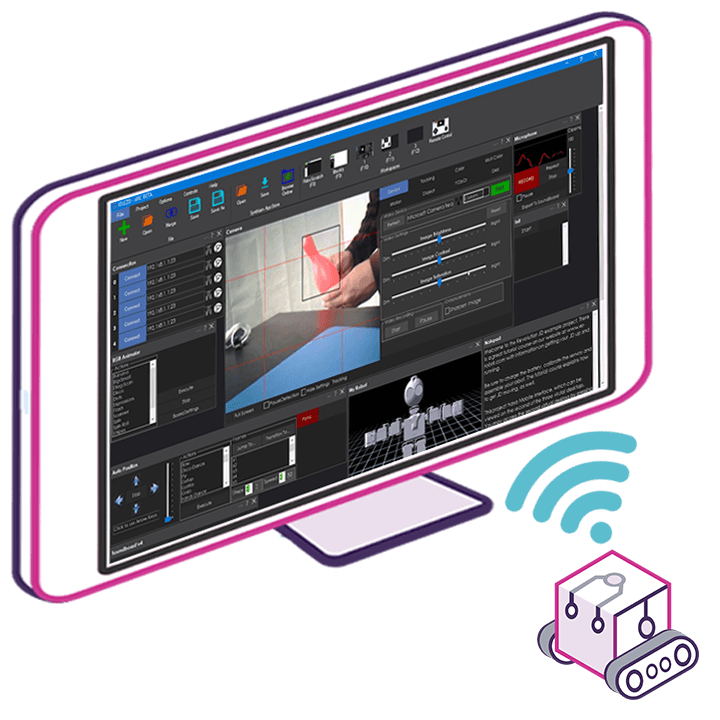 Upgrade to ARC Pro
Harnessing the power of ARC Pro, your robot can be more than just a simple automated machine.