I am learning how to use the SDK, and want to learn how to use the Wireless Camera features. The project is solving a Rubik's Cube, so each of the colors will be one of 6 basic solid colors. What I will be using the camera for (in this project, at least) is viewing a grid of colors (the cube) and determing what color is in each of the squares of the grid. So I need to know how to do two things:

1. The basics of using the camera (how to obtain a picture).
2. How to determine what areas of the picture are what color. I thought I saw somewhere that ARC had software that could do this, but I could be wrong about that since I have almost no experience with ARC (I just got my EZ-Robot Complete Kit a few days ago, and I already have more experience with the SDK than EZ-Builder, probably because I have been using .NET for 10 years and ARC for less than 10 days). But if the SDK has any built-in methods for analyzing the pictures, I want to learn what they are and how to use them.

If anybody can help get me started using the Wireless Camera with the SDK, or knows of any good videos or tutorials for using the Wireless Camera with the SDK, I would greatly appreciate it if you let me know about them. Thanks!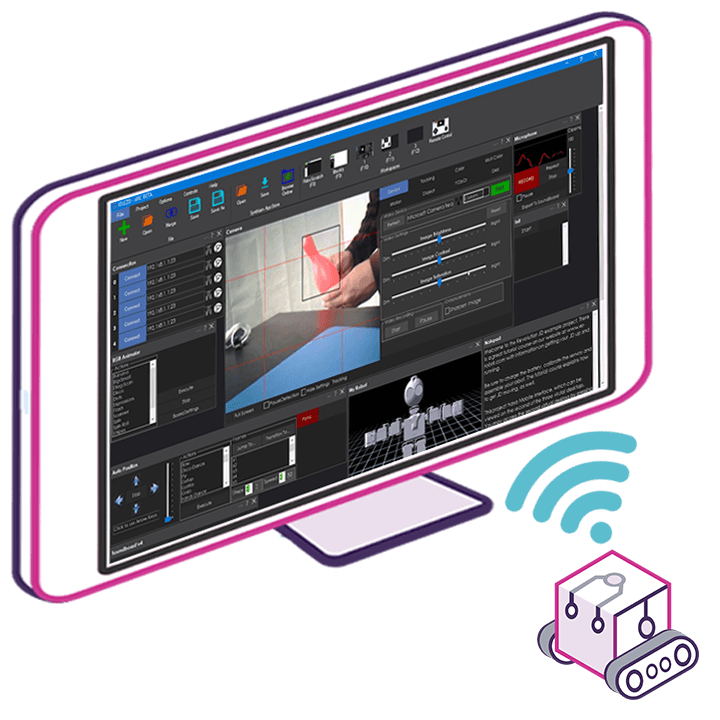 Upgrade to ARC Pro
ARC Pro will give you immediate updates and new features needed to unleash your robot's potential!