I'm inches away from creating a method for us to use Iphones GPS, Acclerometer, gyro, data for our robots.

This app rapidly streams data to the PC via wireless UDP stream.

With Python 2.7 or greater installed, this Python script updates the PC with comma delimited data of telemetry data.

I've been trying for about 12 hours to make the Python script below write to the C drive so EZ-Script can read that line and split it into an array with it's split string function.

I don't know how to add that write function to the script?

Thanks in advance!
Bill...

Below is info on the Iphone APP:
Sensor Data Iphone App


Below is the correct format of the script above:
Sensor Data PC script

Below makes me drule. The Specifications of the data the python script receives from the Iphone:
App Specifications



Code:



import SocketServer

PORTNO = 10552

class handler(SocketServer.DatagramRequestHandler):
    def handle(self):
        newmsg = self.rfile.readline().rstrip()
        print "Client %s said ``%s''" % (self.client_address[0], newmsg)
        self.wfile.write(self.server.oldmsg)
        self.server.oldmsg = newmsg

s = SocketServer.UDPServer(('',PORTNO), handler)
print "Awaiting UDP messages on port %d" % PORTNO
s.oldmsg = "This is the starting message."
s.serve_forever()


// REM below is a python write function that writes over the contents of an existing file and leaves it open for other programs to read
// with open("C:\\syslog.txt", "w+") as myfile:
// myfile.write(str(s.oldmsg))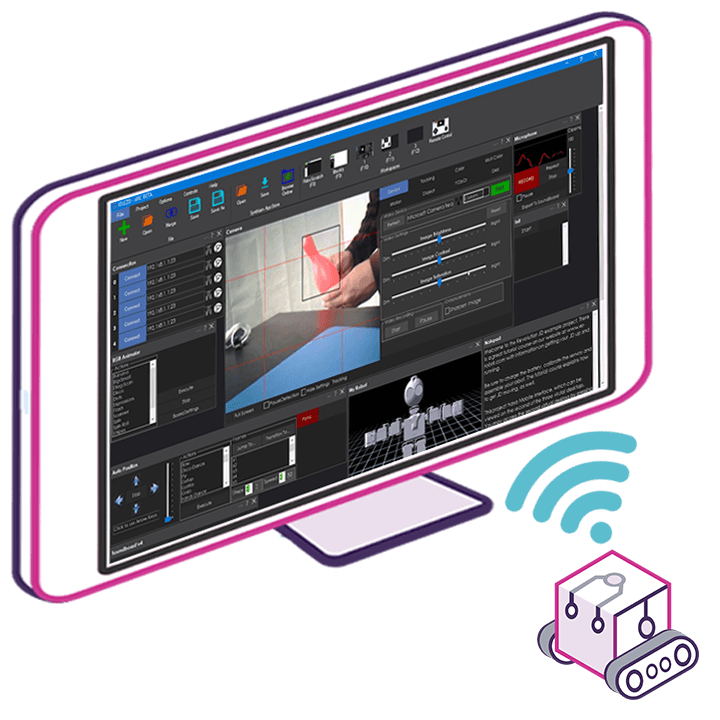 Upgrade to ARC Pro
Your robot can be more than a simple automated machine with the power of ARC Pro!