Tired of yelling at your robot? Getting the silent treatment and dumb stare? Windows VR to my knowledge does not have a verbal "that was unintelligent" response for "garbled/low volume/high volume speak" . It does try or guess what we want it to say when accepting dictation or commands but I want something better!
With the help of a few cheap parts and a few ADC ports I believe I (we) can achieve some satisfying results. Two cheap sound boards , two ADC ports and a few easy ( thank you Rich and others) scripts, plus using the sound Movement Panel with it' s accessible variable would enable the robot to give out a variety of verbal responses. Using a random script generator a long list of responses can be rewarding, such as " what did you say... speak more clearly....WTF?....speak louder!....Stop mumbling.. etc ." So that's the vision/desire! Now for the block solution (I hope) .
Starting with a sound detector something like this(http://www.pololu.com/product/1620 ) placed close to the PC microphone/headset and wired to an ADC port. With a Command script that monitors voice levels and a sleep function which would.... IF GETADC(adc0) 10)... turnoff the first incoming ADC command script. When you don' t want the robot to "listen" , use another script to stop it. When you want the robot to start listening, turning on the outside sound sensor can be achieved with a digital port and say a touch sensor placed on the "ear" or head! Of course use the MS VR to "start listening " as well!
IVR's used in telephone systems and other automated VR's " what where you trying to say, etc " to help with understanding what the user wants is kind of where I am going with this, but without the guessing! Perhaps ...a further command script could be developed by @DJ that would achieve this concept. Maybe call it " unintelligent Response" similar to sound movement or personality generator with a few user inputs . IE number of failed times and responses to failed " VR " light turns on or verbal response. This whole concept seems a bit "much" but it can add another dimension and more personality to a robot. I welcome and encourage comments and other simpler ideas to give this concept a chance!

Brain storming, Glen (IRobot 58)
Skip to comments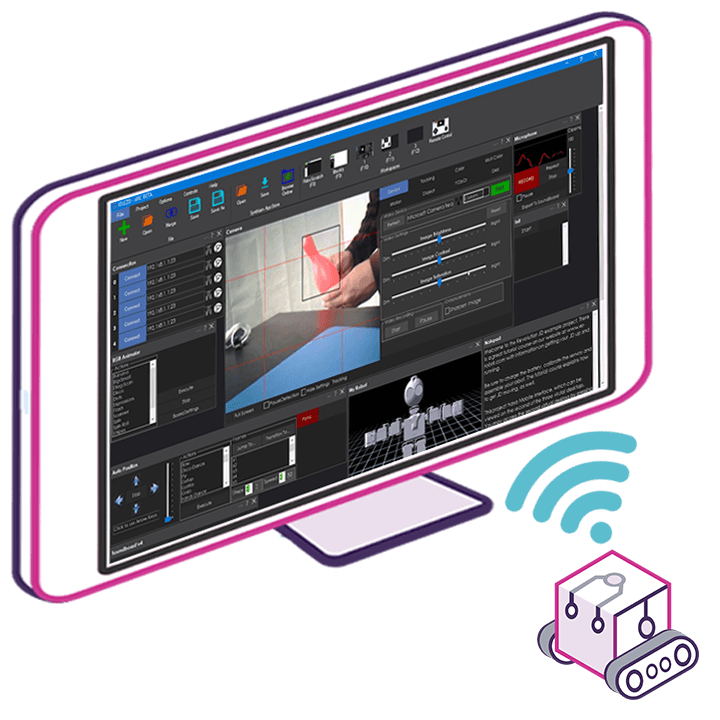 Upgrade to ARC Pro
ARC Pro is your passport to a world of endless possibilities in robot programming, waiting for you to explore.