I was hoping someone might have an idea what else I could try ... So I got a brand new AventureBot on the weekend to start a simple robotics class at my school in the near future (and retiring my Ozobots).
Watched - among others - the servo calibration video and followed the steps; easy enough. With both servos I get that one spot where no wheel spins at all, both servos keep making some buzzing sound though. Then "Move forward 1m" or a movement command in ezBlockly ... same result: the bot does not move straight, not even close to. So back to the "Continuous Rotation servo Calibration" screen on my Android tablet, tab 'D0 to 90' and 'D1 to 90' and ... Did this now at least 25+ times and the bot goes in a curve (to the right), sometimes a little less and sometimes more.
I happened to reverse the inner 6 servos of a hexapod when I assembled it the first time, so I wouldn't be too surprised if messed something up again ;o).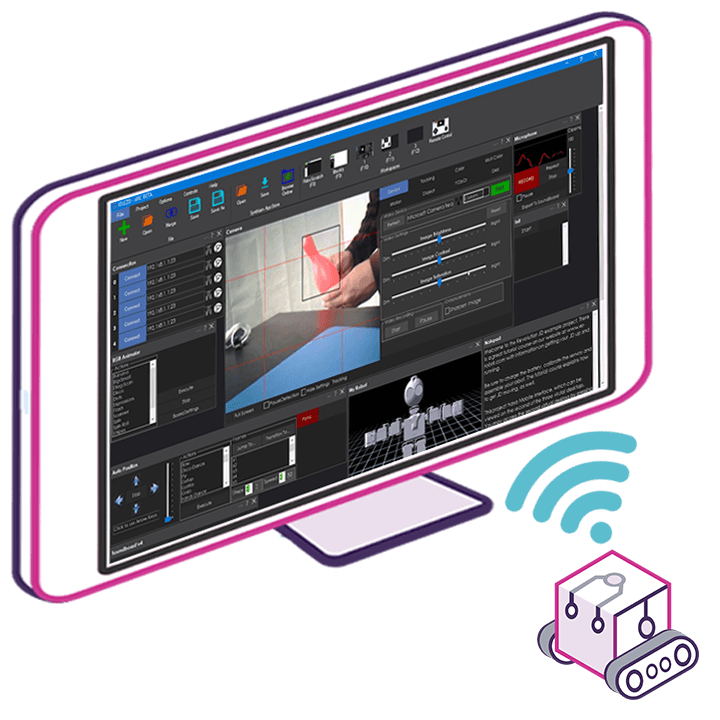 Upgrade to ARC Pro
Get access to the latest features and updates with ARC Pro edition. You'll have everything that's needed to unleash your robot's potential!