Ok, I know it is not EZB4s problem.
First let me tell you my setup. I have EZB3 hooked to COM9 on my notebook connected to my robot on port 0 which is bluetooth.
I have an EZB4 connected to Port1 which is wireless.
I have VNC coming from my desktop which controls the Sunshine Robot Mimo Monitor touch screen.
In the past, I I simply turned on my notebook which fired up the VNC network. I then activated the VNC on my desktop so I could talk to the Mimo monitor screen. This all worked good and I started EZBuilder and operated my robot.
Now, when I try to hookup the EZB4, I don't see it in the wireless connections list. There are many, but not it.
I am following D.J.s steps:
connect V4 in wireless setup
then connect in EZbuilder.
This should be a piece of cake.
what it does is quickly go back to the Connect dialog and ask if I need to see the tutorial which I have seen many times.
I have a tendency to make things way more complicated than they are. My network is interfering with my EZB4. I think they BOTH have the same IP address. So when one is working and you try to connect, it kicks one or the other off the network.
I don't really know how to fix this. I ultimately want to have 3 v4s and 1 v3 hooked up at once.
I tried a spare one just out of the box. It does the same thing, it tries to connect and then it goes back to connect button. Help.
Skip to comments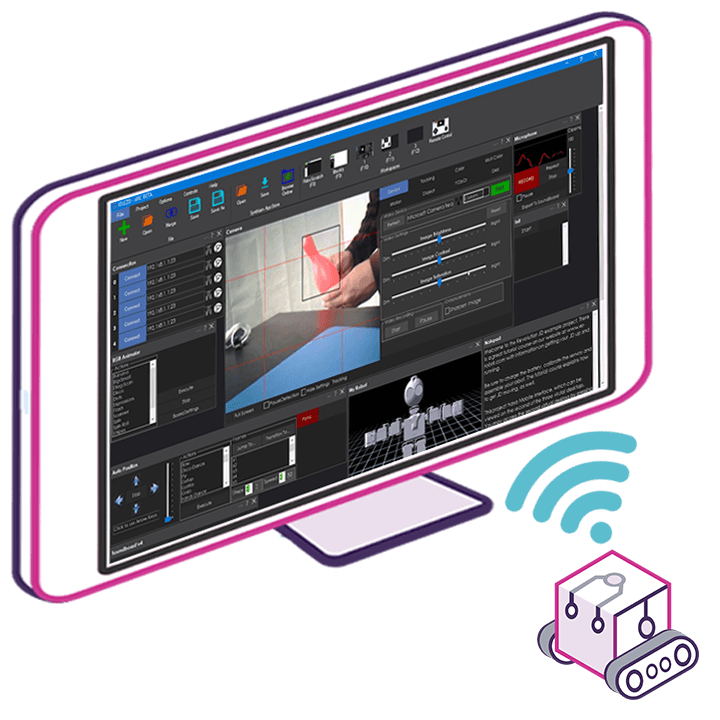 Upgrade to ARC Pro
Join the ARC Pro community and gain access to a wealth of resources and support, ensuring your robot's success.