I tried to get an answer to this question in the past but I think I never clarified what I wanted to do properly. I will try to explain with a simple example.
There are 10 objects or faces programed to be recognized by a camera. (a specific variable) One face is recognized. (x variable) This opens a specific database so the speech recognition will respond to this face or object with specific replies or phrases which are stored in a folder only for this recognition (x variable). ( stored somewhere?)

The next object is seen (y variable), which opens the specific folder for this object. Appropriate responses are made.
3 Load and unload continues based on object seen ( ? variable).
I know I can tag the image to respond, ("I see a frog"), but what I want is to queue a whole folder of responses of speech recognition files determined on who or what is seen ( ? variable), and what is said to the robot ( audio in files and responses in folder (normal speech recognition)). This can also run movement or outputs etc.
Example: I sit in front of robot. I say "Hello" My robot responds to me with my name. I ask a question. the answer is appropriate for me. My wife sits in front of robot. She says "Hello" Robot responds to her with her name. Answers and responses are for her. My friend visits. He is asked about baseball.
Two or three objects or faces can be done totally with scripting, but 10 or 20 would be more difficult.
I have a Omron camera which can recognize many faces. A variable is given for each one. This can point to a folder. What I need help with is how and where to put folders of data which can be loaded into and out of the ARC. Then how they can be used for the speech recognition as needed. The folders will have a lot of data specific to that object or face.
My computer skill are minimal at best. Anyone have any advice on how to do this? ( I guess be able to move folders of data into and out of the speech recognition portion of the ARC based on specific variables.?)
I hope this is clear?
Skip to comments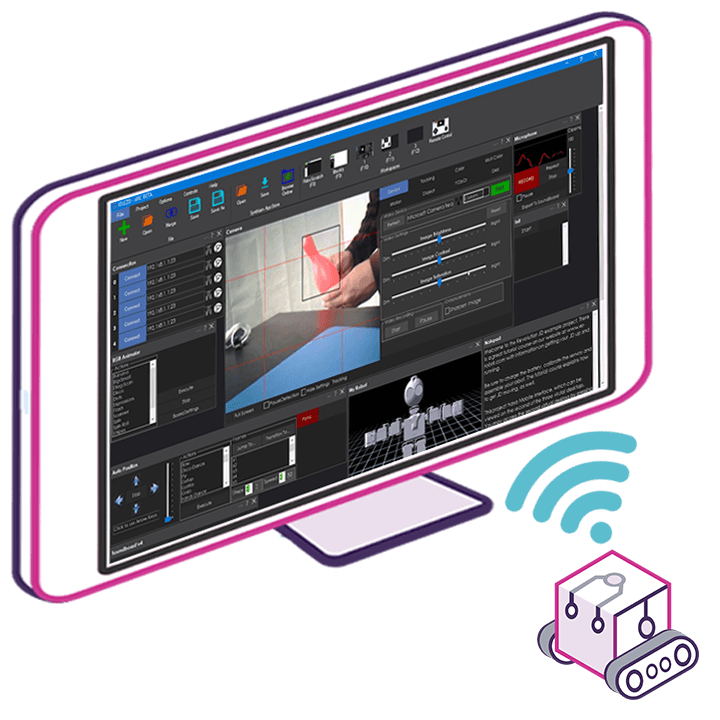 Upgrade to ARC Pro
With Synthiam ARC Pro, you're not just programming a robot; you're shaping the future of automation, one innovative idea at a time.