Okay, I finally fired up the EZB for the first time. Took a while to figure out how to connect it and ultimately it was in fact the antivirus and the forum pointed this out.

I wanted to do something as simple as possible.
I want to play an audio file when a button is pressed.

I put in the Soundboard v4 control loaded one .WAV file. It does not play.
I loaded the Soundboard PC put in the WAV file and it plays on the PC speaker (as expected?)

I tried loading the app to my mobile phone and it says that the control is not supported in mobile. I took out the Soundboard PC, resaved the app, loaded to phone same message.

So, two questions:
1. is it that neither soundboard is supported on the mobile app?

2. my ezbv4 was VERY quiet, almost inaudible when I reset it. Is that a possible defect? I am using a 5v 2amp power supply (I know I need a bigger one(more amps, it is on order) .. but would that make the sound quiet.. maybe inaudibly quiet?

My requirements are pretty light yet the ability to play sound was a key feature I thought this had. I don't want to drag a laptop just to play sound. I don't want to drop $50 on an MP3 trigger. I guess there are cheaper arduino shield alternatives that I could drive from the ezb.

Just my luck the first 'simple thing' I try may be a dead-end without at a minimum more money.

Okay third question.. any prospect that the control WILL be supported in mobile?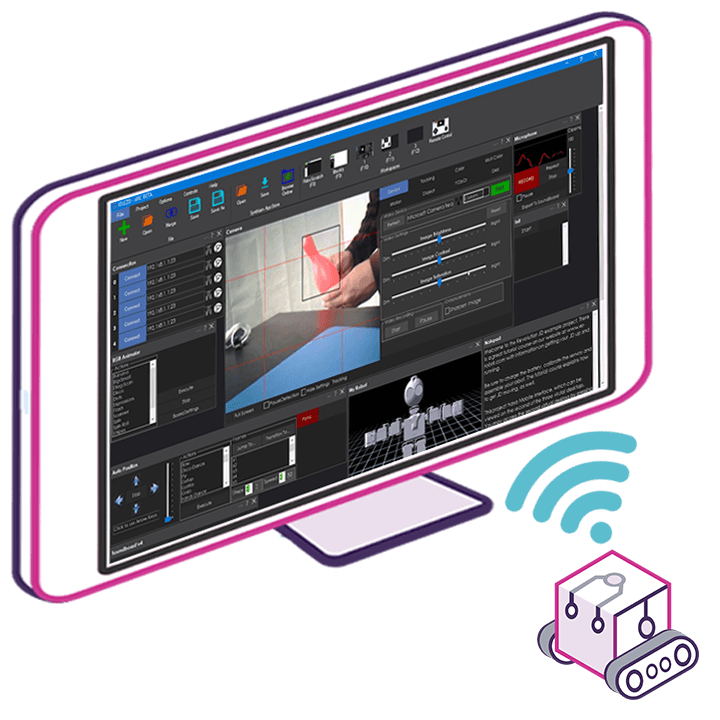 Upgrade to ARC Pro
ARC Pro will give you immediate updates and new features needed to unleash your robot's potential!