I have a couple of problems I'm hoping can be solved.

1.) Smart Arrange.

I'm having issues with "Smart Arrange". I have it disengaged/unticked and the project is saved in this state in both the Cloud and on my C: drive as I want to place where the controls are myself. When I add a new control, it rearranges everything I have done (except for control resize which stays the same) on that window. When I rearrange everything again and save the project, when it is reopened, the new control (say it was saved in window 2) appears on window 1. When I move it back to window 2 it gets hidden and I have to move all of the controls about to find it again. Moving the new control to the correct window and saving the project again, reopening it a third time and the control stays where it should (window 2 in his case). Is there something else I need to do to stop this from happening?

I've check previous threads on the same issue and followed what has been mentioned, but I still face the same problems. It's not a major problem, but can be a pain in the neck and time consuming putting everything back where I want it. I also sometimes get a problem where the tops of some of the controls are hidden behind the menu ribbon and I'm forced to use smart arrange to show hem properly again. It doesn't happen all of the time, just on occasion.

2.) Project Size.

Is there a maximum size for a project or amount of controls that can be added? The reason I ask is that my project, as it stands at the moment, is 2.846.549 Bytes. When I open a project all is well and it opens pretty quick. But closing it can take a while which I'm not that bothered about. My main problem with this, is that when I configure a scrip, half of my Cheat Sheet commands are missing. I scroll half way down and no more controls are on show, and when I continue to scroll to the bottom, the rest of the window is blank. I've done the closing project down/reopen thing as well as restarting the PC. ARC is up to date and I'm running an i5 processor with 8Gig RAM with no other applications running. I have smaller projects and don't have this problem.

Again, any ideas what could be causing this, such as the project size?

Thanks.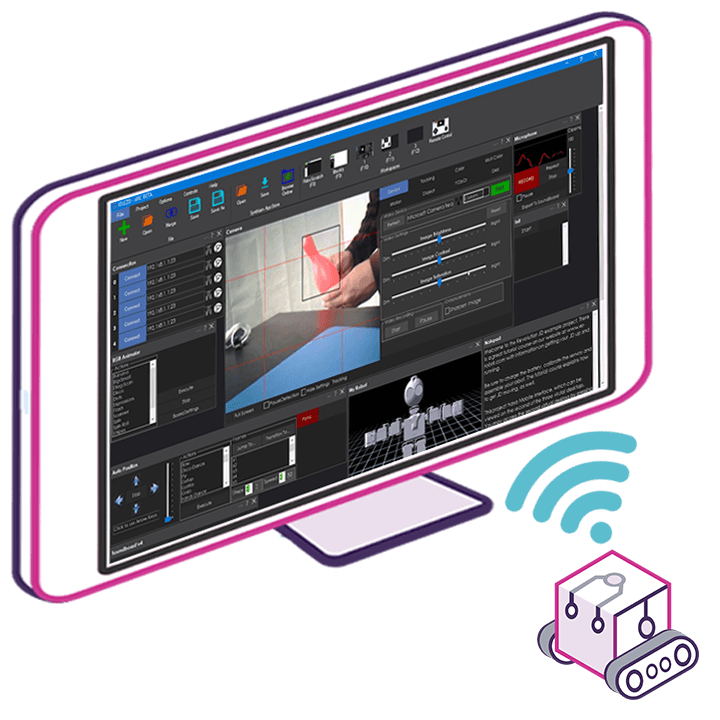 Upgrade to ARC Pro
Harnessing the power of ARC Pro, your robot can be more than just a simple automated machine.
Based on your post activity, we found some content that may be interesting to you. Explore these other tutorials and community conversations.