Hi All.

This looks like what I need to build a full-sized Dr. Who K-9 from scratch.

I am a total noob when it comes to building electronic things however.
The main concern I have is how to power everything with a 12V battery correctly.
I will need it to run the wheel motors (looks like I need an additional part to do that), the sounds, lights, motorized antenna, ear and tail servos, a large lcd panel, move and activate a laser pointer (he's got a 'nose gun'), plus power the main ez robot board. I will probably add the distance sensor for collision avoidance and might try to add the camera if it's small enough. When not autonomatous, I'd like to control the robot by a remote control (? if the Wii would do this without a wifi connection).

I'm uncertain how to go about tacking on these components without frying something (do I have to add resistors?) and was wondering if there's a website that explains this in a step by step fashion. The astromech building sites don't seem to go over that and the K-9 building sites really don't talk about how to put ALL the electronics together (only the pieces). I did see some posts about modding the main board to accept an different power supply, but the main concern I have is understanding how to power the whole package correctly.

Can someone point me to a good website that would help me understand this sort of thing? I knew I should have paid more attention in high school!


thanks in advance,

Frank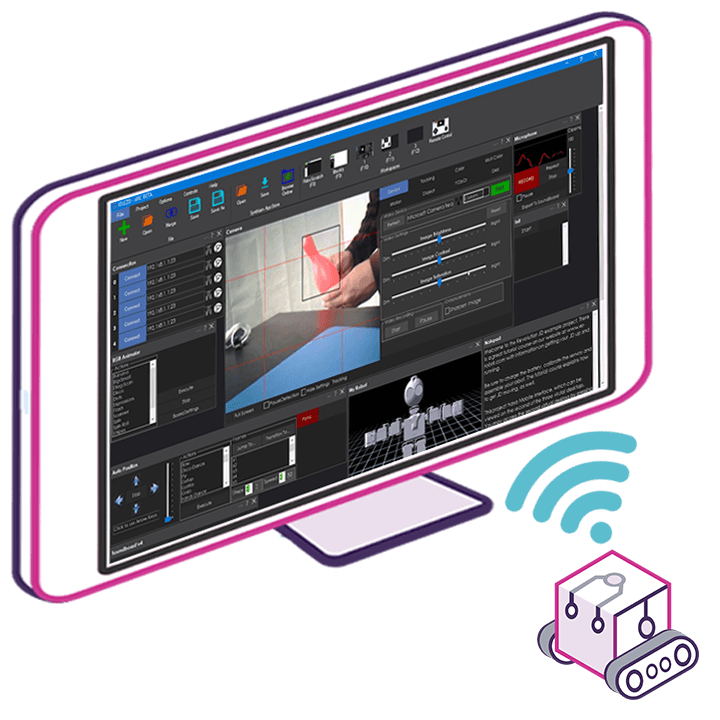 Upgrade to ARC Pro
ARC Pro will give you immediate updates and new features needed to unleash your robot's potential!