I was running JD successfully last night, up until the time I had to put him on charge. Charged up the battery, disconnected after the charge. Tonight after powering him up as usual, I found one of the servo's (Port D5, his left 'forearm') was unresponsive.
Symptoms are: the servo doesn't move when instructed. The servo is able to be rotated by hand even when it should be 'locked' in place (similar to it's powered down state in battery saver mode). There's no change if I place him in the 'calibrate' position. All other servo's are in their normal calibrated position.
There was no smoke and no buzzing from the servo last night prior to powering JD down. I have disconnected the servo from the port and reconnected it as well. There are no obvious signs of the wires at either end being frayed or unusual.
I am wondering if there's anything else I can try, or if this is an indication of a dead servo? I received JD just over 2 weeks ago.
Any advice would be appreciated. Thanks.
Skip to comments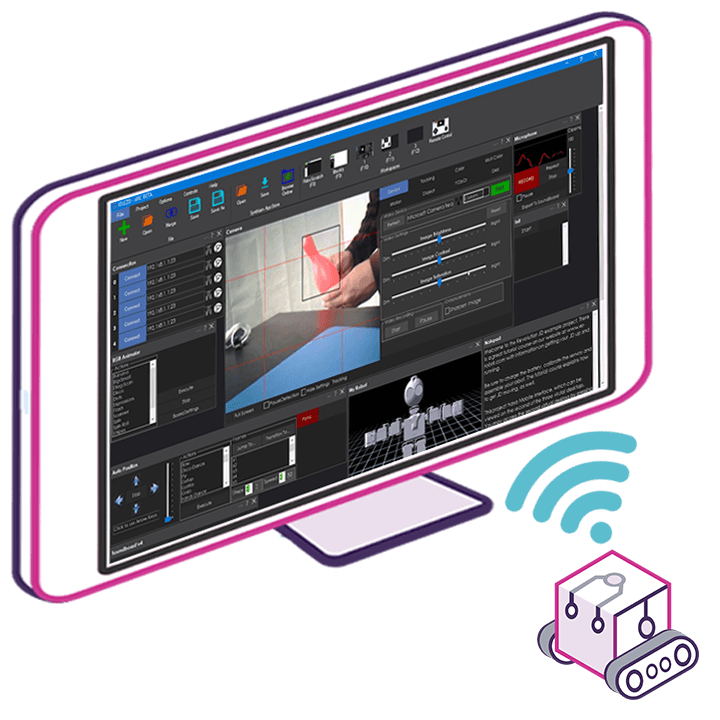 Upgrade to ARC Pro
Experience the transformation – subscribe to Synthiam ARC Pro and watch your robot evolve into a marvel of innovation and intelligence.