Asked — Edited

Resolved by
Rich
!
received roli the other day. went through the following steps:
1. unpacked everything and laid out on table.
2. verified all parts ordered were received and set up charging since it was a no brainer
3. opened up ez software
4. noticed there was "getting started tutorial" link, clicked
5. started tutorial from here in the roli (http://www.ez-robot.com/Tutorials/)
5a. Did not find tutorial very intuitive as it did not explain how to assemble roli
6. went back to ez software, click "example projects" link
7. clicked roli example
8. asks me if i want assembly instructions, click yes
9. start through instructions
10. all built as per instructions
10a. no mention of "red and black" wires left dangling
11. all assembled plug in charger under roli, light goes green
12. turn on roli, scares me with loud voice.....
13. notice there is arrow buttons for moving robot
14. hold up robot and click the forward button
15. no movement
16. notice "connect" buttons in "connection dialog" click top one
17. pop up asks me to see "getting started" tutorials, click yes
18. follow instructions and "connect" to roli, says i successfully connected to roli
19. try movement buttons again, no movement, just buzzing
20. go back to website, click "connecting H-Bridge"
21. much better pictures than instructions in ez software
22. verify my connections are same as pics
21. notice the "red and black" dangling wires are shown as connected in this tutorial
22. connect as shown
23. try clicking movement buttons, no movement, smoke....*stress*
24. shut down roli
25. go to website and do most tutorials, also maintenance/care tutorials
26. turn on roli, connect, try movement, nothing
27. search forums for similar problems, found @stephenhoey has similar issue (http://www.ez-robot.com/Community/Forum/Thread?threadId=6809)
28. decide to not hijack his thread and start my own

i hope this helps someone help me. i will be taking the roli apart and posting pics shortly.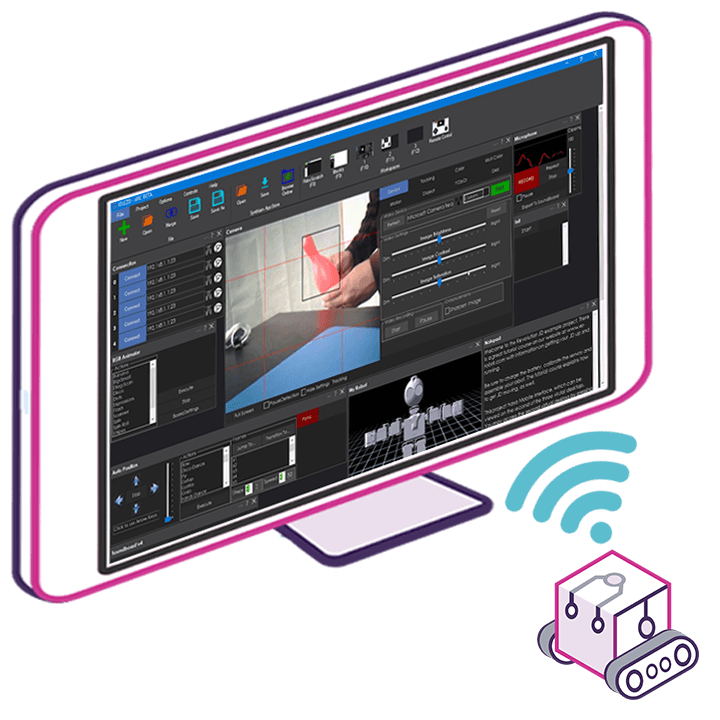 Upgrade to ARC Pro
Experience the latest features and updates. You'll have everything that is needed to unleash your robot's potential.