CochranRobotics
USA




Asked — Edited
There are many organizations around the world that sponsor robot competitions for school students from Jr High to College. While there are some good things about these competitions, there are also some things that I really dont like. For example, a team is given a problem to solve with an autonomous robot. It is good that the team has to work together to solve the problem, but doesn't the fact that the team is given a specific issue to resolve also limit their imagination? Doesn't this prevent them from being truly inventive? Wouldn't it be better for a team to be told to create whatever they want to create and we will judge you on your ability to imagine, research, develop, solve problems and complete the project. I realize that this is too open ended for most robotic platforms as they are pretty limited, but with EZ-Robot I believe that this type of a competition is possible.

It is because of these thoughts swirling in my head and the possibilities set before the robotics program that I am working with, that I want to ask this community this. If there were an international competition for EZ-Robot like there is for Botball, FIRST and some other groups, what would you want it to look like? Would it be like the traditional competitions or much more open, or both? Would you ask the robots to do specific tasks to compete, or would you lay out say 20 competitions and see which teams single bot could perform the best at these 20 competitions?

I ask this because the push in robotics that I have seen lately is to have a robot that is capable of multiple tasks instead of a single task. A robot that can mow lawns is great, but a robot that can do home automation like turning off a sprinkler system or at least knowing when the lawn was last watered before mowing the lawn is much better. Add to this the ability to know what the weather forecast is so it knows it probably wont get rained on along with a humidity sensor and some others and you have an intelligent robot that is capable of mowing the lawn without being killed off by water. Now, make that robot a key part of an automated Green House by allowing it to be the brain that controls the Green House and you have a really cool robot that becomes really useful all year around. The competitions would ask you to build a robotic lawn mower. The imagination lets you take this much further and allows you to create a robot that is really useful and protects itself. In my opinion, this is where we need to be with our school programs and competitions.

I would love to hear this community's thoughts because some of the brightest robot builders are members of this community. Your insight could be very helpful.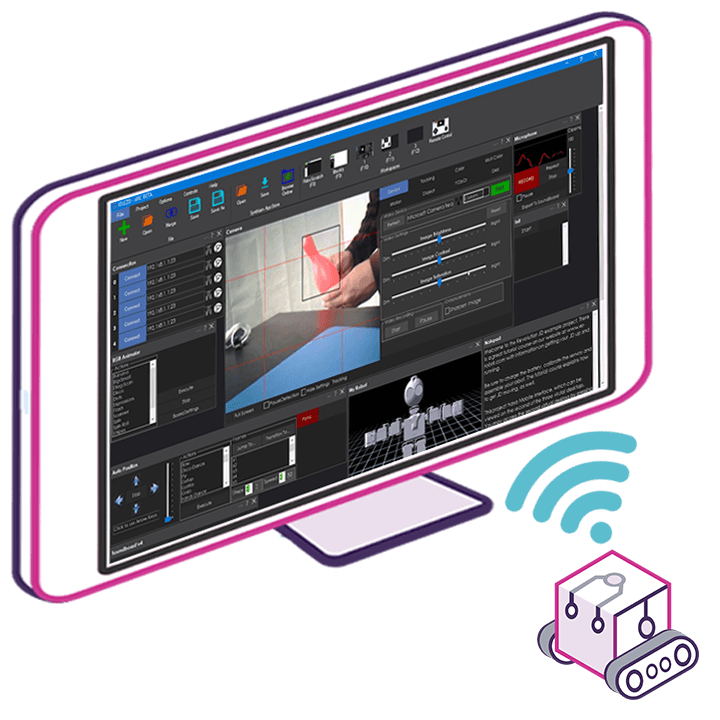 Upgrade to ARC Pro
Your robot can be more than a simple automated machine with the power of ARC Pro!
Based on your post activity, we found some content that may be interesting to you. Explore these other tutorials and community conversations.