I am looking at the published specs here:
http://www.ez-robot.com/Shop/AccessoriesDetails.aspx?prevCat=9&productNumber=40

Servos
Voltage
The servo compatibility is listed as "5V tolerant", but don't most servos run best at 6 - 7.2 volts? It was my understanding that 5V is under powering servos, if not almost so.

Amperage
Can the EZ-Bv4 handle the amperage draw of many servos operating at once? For example, with Arduinos, they say that more than 1 or 2 can/will cause a brown out, so they say use an external power source. I have seen shields that allow this electrically but still allow you to use the 3 wire connector on the tail end of the servo.

The EZ-B has a dedicated PSU and ports and looks to be capable for 24 PWM servos. Can it handle them all moving at once, or is there an upper limit?

Processors
No questions, mostly chastisement. You can't take two processors and add their megahertz together to get a bigger number. That's not how things work. You should list both of them separately all of the time. I see that you do this in some of your marketing literature, but not all. You should always list both processors and find a new gimick rather than "200MHz 32-Bit Processing". Especially because PICs aren't even 32 bits, let alone processors; they're 16 bit micro controllers.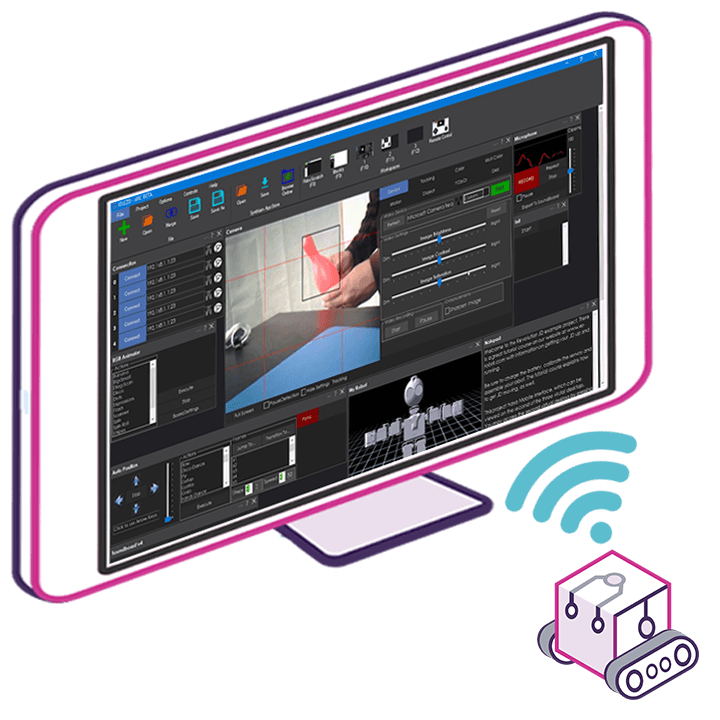 Upgrade to ARC Pro
Unleash your creativity with the power of easy robot programming using Synthiam ARC Pro