At present I am working on a Motorised Wheelchair Base unit using the original Motors,these are pretty powerful and can inflict a lot of damage if great care is not taken. Using my EZ-B to control its movement ,although it operates quit well, but for example if I loose connection for any reason the Robot can now be a monster out of control. To provide a safety feature to remove power from the motors one could use a micro switch on front & rear and once it meets an object it will stop. Good idea ,small problem it may be travelling at speed and you could sustain a serious injury if you happen to be that object.
My solution under construction at present, is use a Car Parking Radar which is stand alone and is not dependent on Ez-b or pc connection . To put it simply if an object is say within 10 ins of Robot ,power is cut off to motors. Then it can be reset through EZ-B if necessary
link to unit http://www.ebay.com/itm/4-Parking-Sensors-LED-Display-Auto-Car-Reverse-Backup-Radar-System-MA12-/170990911086?pt=US_Relays_Sensors&hash=item27cfda3e6e
Skip to comments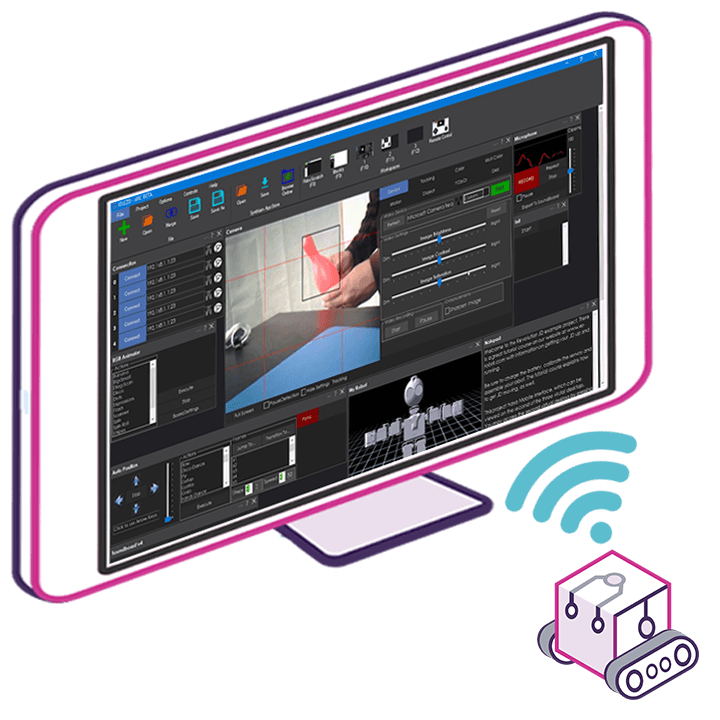 Upgrade to ARC Pro
ARC Pro is more than a tool; it's a creative playground for robot enthusiasts, where you can turn your wildest ideas into reality.