Release 2013.03.11.00

PandoraBot UI.

After opening the new PandoraBot control, I selected the config button. I made no changes to the config and closed it using the "X". The following error message appeared: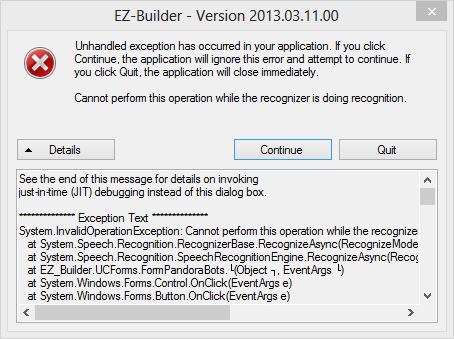 EZ-Builder forced a shutdown of the application.

I reopened, then added a PandoraBot control again, but I "Paused" the control. I opened up the config and closed again, this time no crash.

So, it appears that opening the config while the control is running causes an application crash.