I put the letter H in hack!

Here is the Omnibot I've been working on for the past couple of months.

Both arms, the left wrist, and the left hand have servos in them.

The battery tray in the front has a servo so it will open automatically.

Obviously the head has a servo for the camera to follow objects. If you see the picture of the head, you'll notice I put a bearing in the back so the head can move better with less wobble.

I mounted the EZ electronic board on the door. The door has hinges on it so it can open, and close.

I have a ping sensor in the middle of the front chest area Ill say, and one on the bottom right side. The robot still gets hooked on things with the working hand, and I'm wondering if I need another ping sensor on the bottom left side.

An IR sensor is on the way.

I intend to get a MP3 Trigger, and a sound card for it.

I haven't tried to write script for it. I never do it, and a friend is going to help me.

The motors work of an H bridge.

I'm going to try to post pictures of it. Anyone who wants to give me some input-feel free.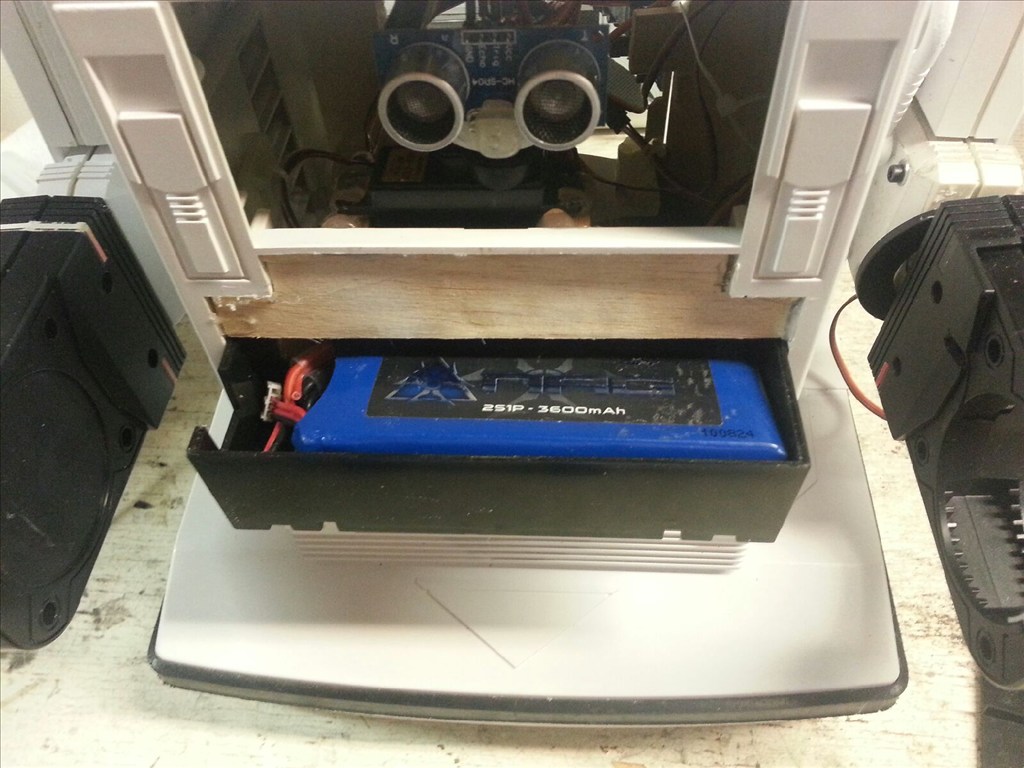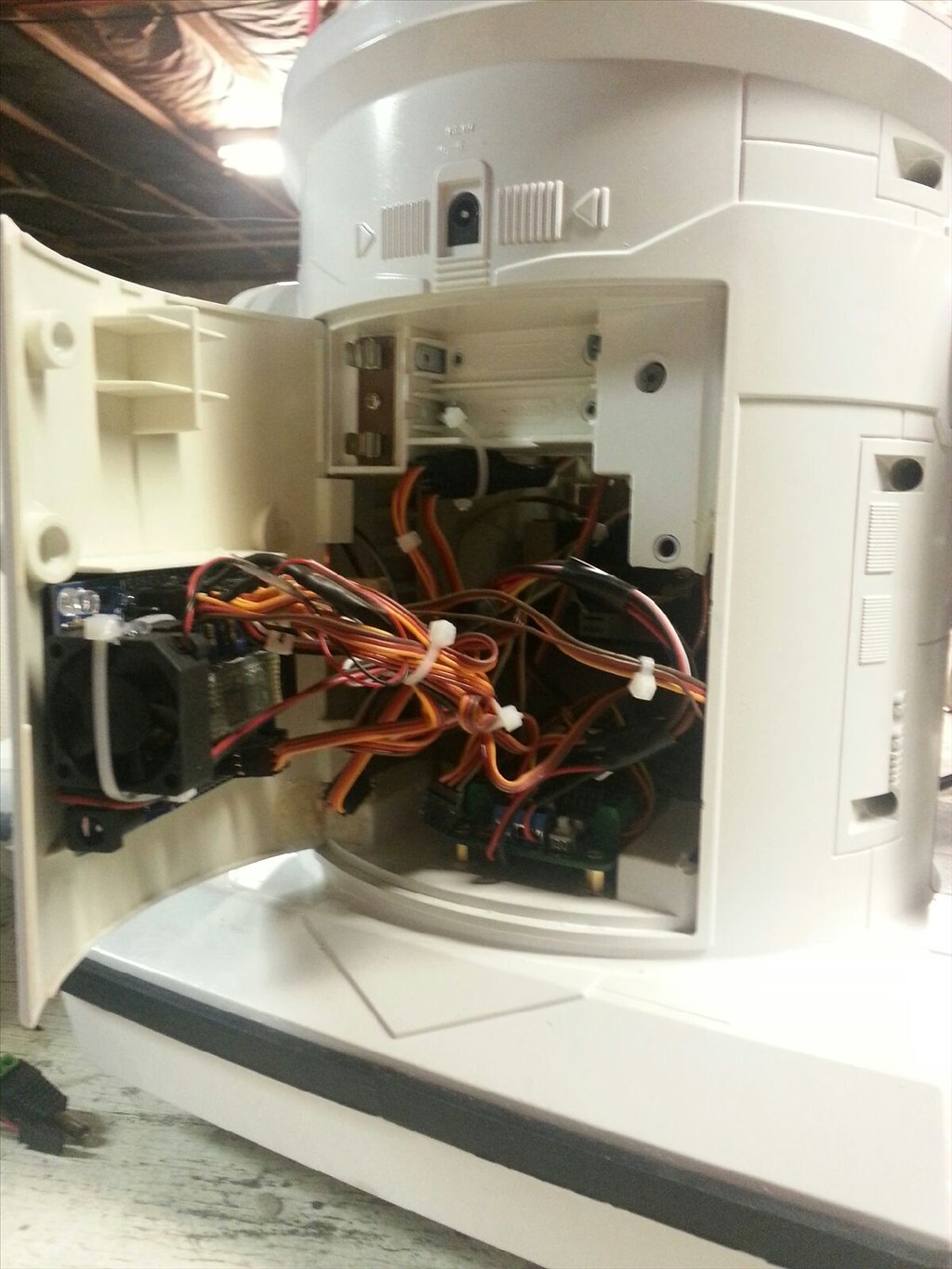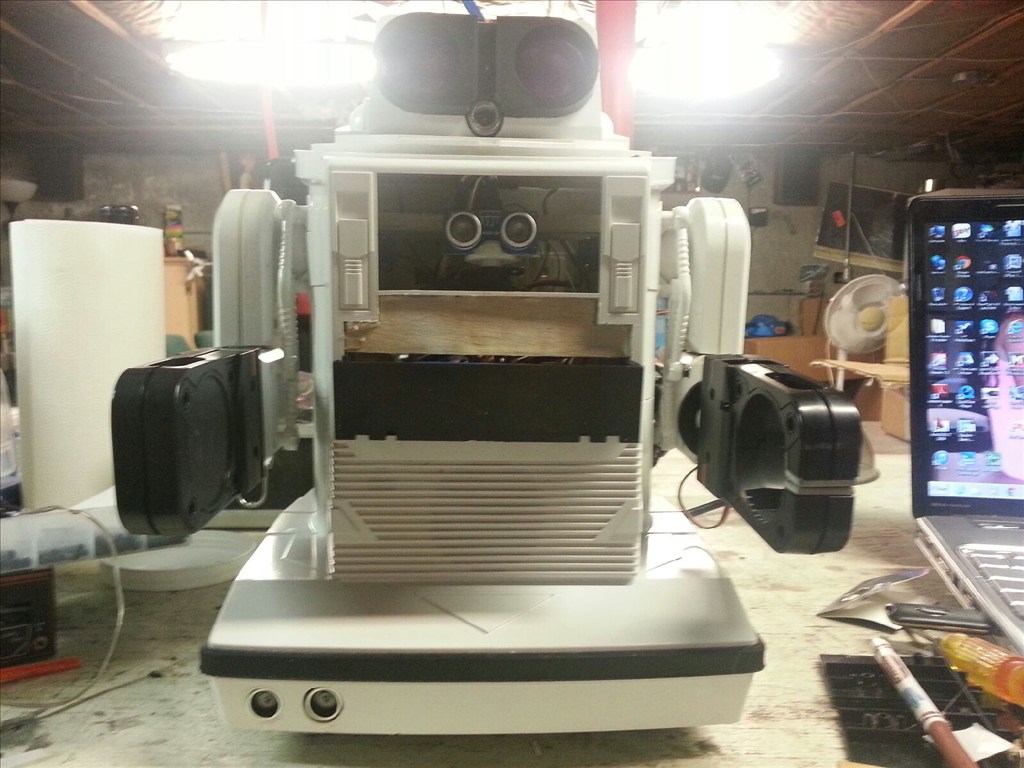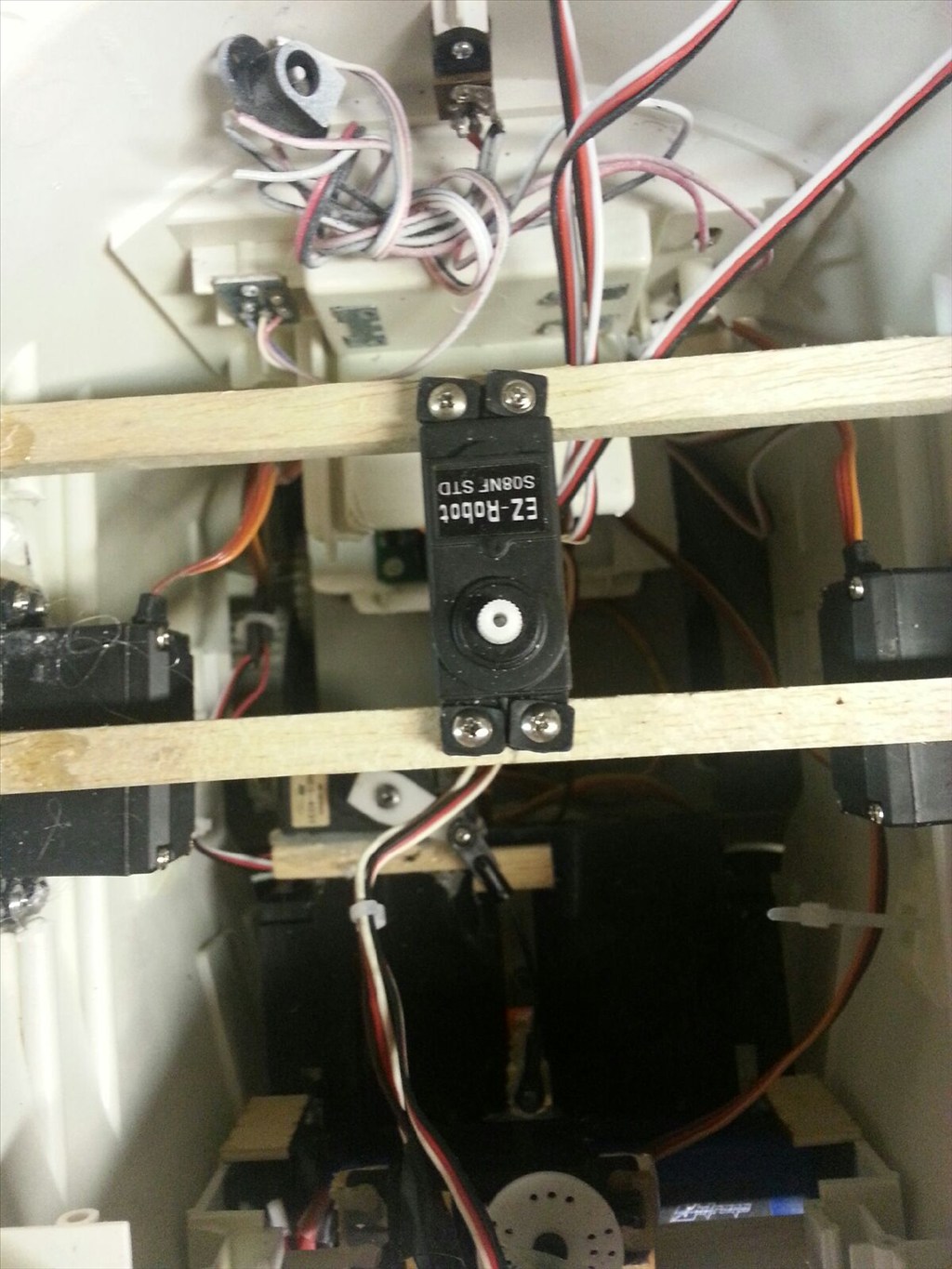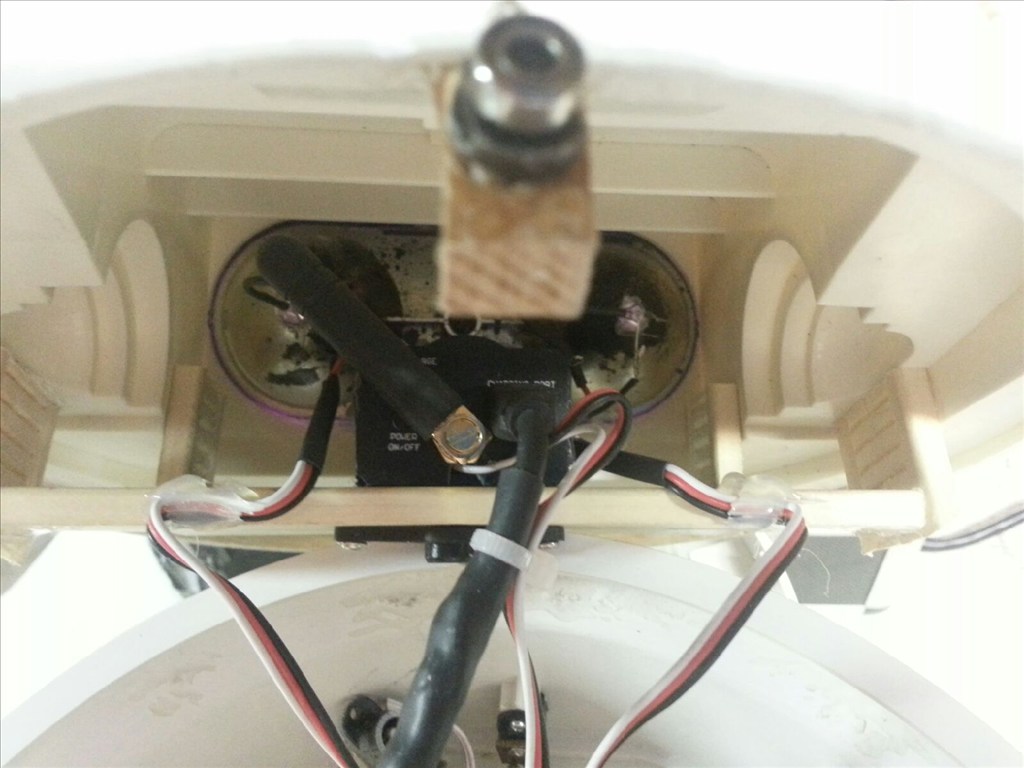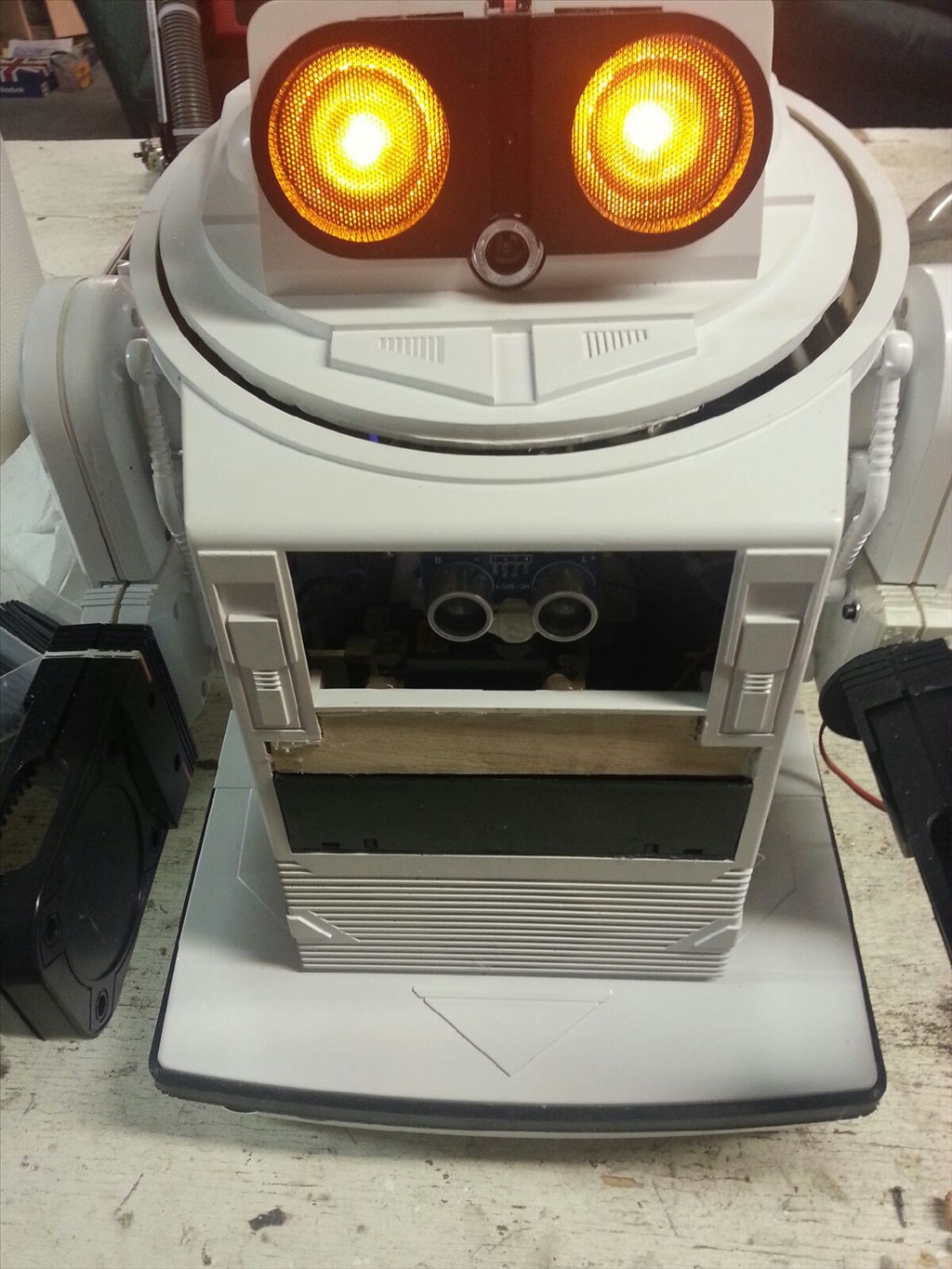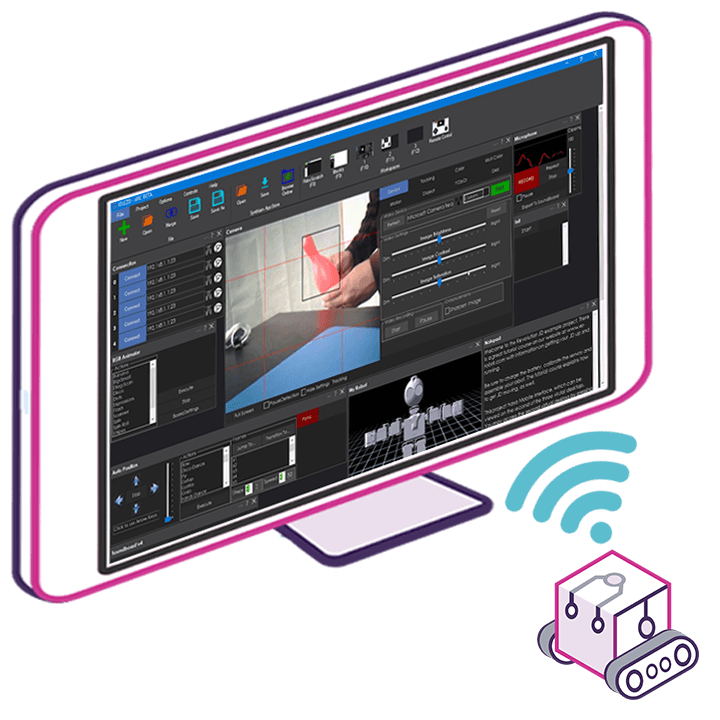 Upgrade to ARC Pro
Get access to the latest features and updates with ARC Pro edition. You'll have everything that's needed to unleash your robot's potential!