DJ,

Great job on a big roll out. I missed the live presentation, but got caught up on the YouTube recording. Here are my 2 cents.

I am speaking from a USA perspective. I think you have created a great resource for adults, kids and schools, but as any revolutionary idea, you may be ahead of your time. Gearing towards schools is a wonderful concept, but here in the US, with federal budget cuts, schools don't have enough teachers to teach, let alone a budget for 3d printers. There are a few who get donations of used machines, but not on the whole. There are some robotics courses being taught, but many schools have after school robotics clubs where money is raised so they can buy materials and build a bot.

The 3d printing evolution is just starting because 24 year patents the "big three" had, just ran out a few years ago and now everyone and their brother are cranking machines for the consumer, for better or for worse. In general the hobbiests who are buying these printers, are just simply supporting the evolving machines. In the end people will want machines with bigger foot prints and higher resolution prints and in general reliable functioning machines.

Where am I going with all this? I suspect there are many scratching their heads on this site and in general the consumers who bought the EZB, wondering how this release will effect, them. Unless you own a 3 d printer or have a friend or uncle with one, it won't. Until 3d printers and the material they use, get to true consumer pricing ( around $200), and they are a one button push to print device, the technology will continue to be an expensive hobbiests-only machine.

I believe the success of the EZ board has always been and should continue to be a unique, powerful and easy to use robot core . My fear is the novelty of the 3d printing may have been a bull in the road, and taken away from evolving the EZB functions, which in my opinion are unique and one of a kind. As the Revolution unfolds, I hope that new functions will begin once again popping up and the EZB continues to revolutionize robotics.

Keep up the fantastic work!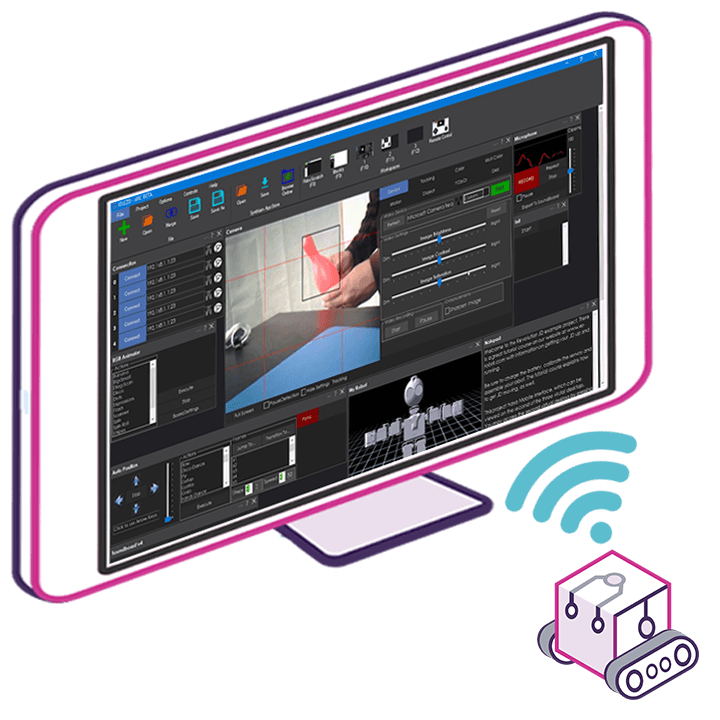 Upgrade to ARC Pro
Harnessing the power of ARC Pro, your robot can be more than just a simple automated machine.