Has anyone thought about the next step in Ez-Robot offerings?

I am so impressed with what ARC has done with the existing EZ-Robot. You can not find anything like it out there. I have always used the DIY kit to build all my robots.

I am now wanting to start building a more robust semi commercial robot that I could eventually build and sell. It would need steppers for more accuracy and digital response than the existing servo's cannot supply. It would need a more robust communications offering to give it wider bandwidth and coverage.

I love the existing software but it would need to be upgraded to take advantage of the stepper motors and communication upgrade. The format is already there. It seems it would not be a great step to take the existing software and adapt it to the new system.

I can't wait until EZ-Robot comes out with its new Ez-Robot stepper offerings and accessories.

I know it would cost more but I think most builders would be willing to pay the added cost for more robust and powerful robots that could become real house servants for example.

What do you think.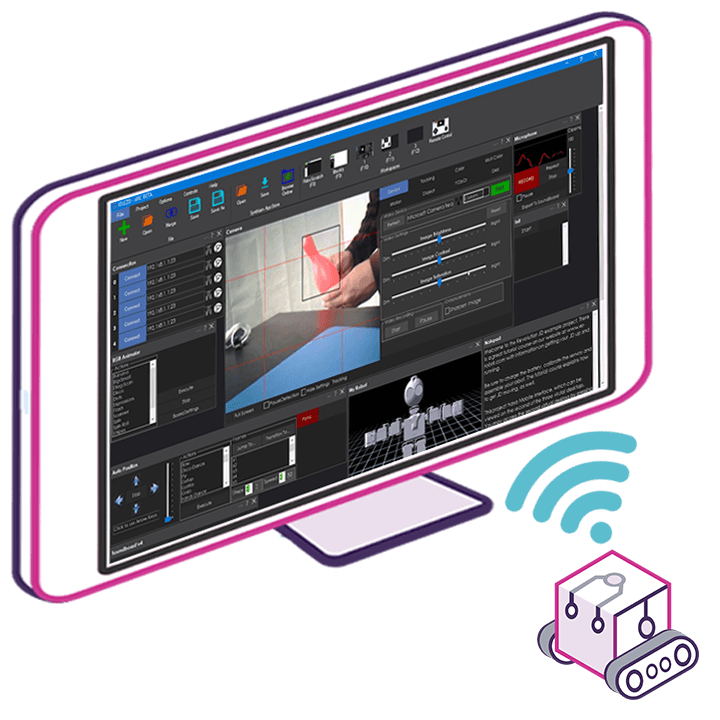 Upgrade to ARC Pro
Synthiam ARC Pro is a cool new tool that will help unleash your creativity with programming robots in just seconds!