I had briefly touched on this in one of my other threads.... Anyway, I thought of a good idea (well, I think so anyway) for a plugin or new feature for the camera control... Click steer.... So what it would do is if you have a pan and tilt setup with the ezb4 camera you would be able to click on an area of the camera image the x and y servo would move to centre in on the area you clicked.... For example you click on the top left corner of your camera's image, the x and y servo would attempt to centre the camera on the top left corner of the image...

Also, you can use the same principal to steer the robot while it is moving forward... Click left on the camera image and the robot will steer proportionally to the left depending how far left in the image you clicked... And of course same for the right... So steering the robot using your mouse and camera image...

I could probably hack something up using the plugin Remote mouse... However that would mean I could never move the camera control or it would throw everything off...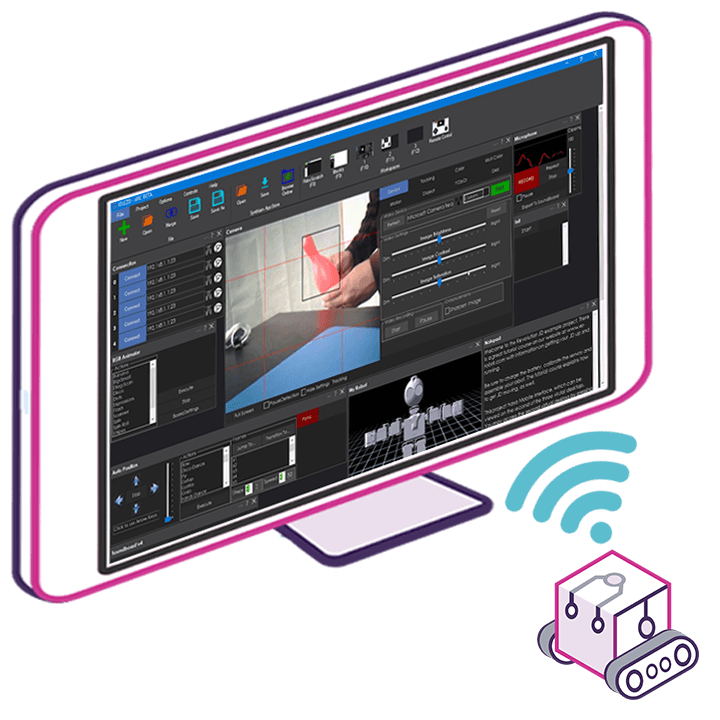 Upgrade to ARC Pro
Synthiam ARC Pro is a cool new tool that will help unleash your creativity with programming robots in just seconds!