I see there is a NeoPixel (software) Control Ok - Now what? Board 1, Port D8 -- do I connect my ring here? I see it says, "no" but that was two years ago, before this control appeared...
Is there a hardware component I need to buy because this sounds like hardware: "The NeoPixel controller is a compact ezbit which controls up to 640 neo pixels on 8 different output ports. The compact footprint is designed to fit snug in a female ez-clip." But I can't find it in the product list.
Previous Attempt I have an Arduino Nano & loaded that old forum code and used dedicated UART0 on the EZBv4 with no results. Yes - shared ground. 6vdc to the NeoPixel 16 Ring, 3.3 vdc to the Nano...
There's no NeoPixel tutorial.
I wish the servers were faster. I bet an upgrade is due. I wish the Community SEARCH function didn't return all 113,000 posts when you put a phrase in Quotes like "Init Script". It still returns every post that contains each word in the phrase even if +"the phrase" has a plus sign in front of it, so search is pretty useless this way since the result set cannot be limited. Don't you do FULL TEXT indexing on these posts?
Thanks! Stephen
Skip to comments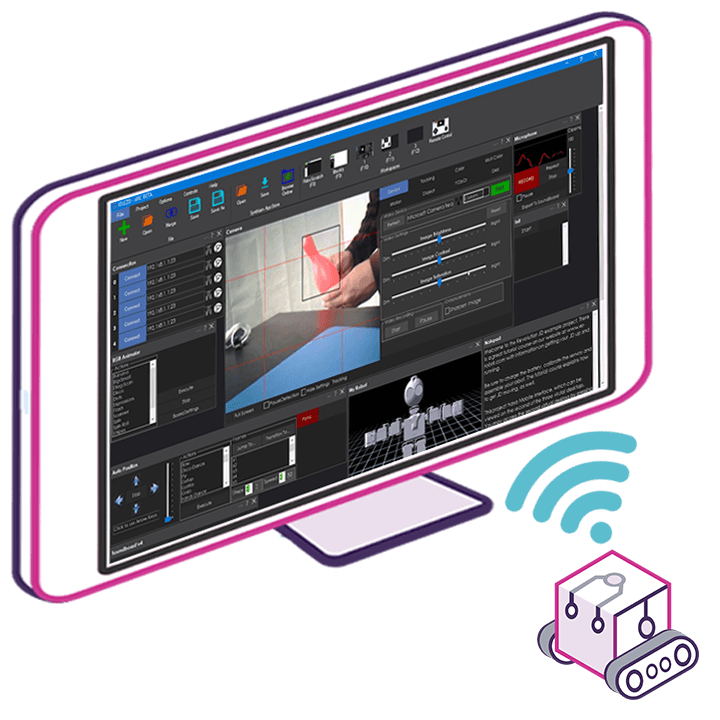 Upgrade to ARC Pro
ARC Pro is your passport to a world of endless possibilities in robot programming, waiting for you to explore.