My Current project is a custom made robot for the Children's Museum that has two arms that move, with wrists that turn and two Eyes that open and close.
How do I go about using the speech Recognition commands to operate multipule servos at the same time. For example: I want to say "Robot Blink" and have the two servos that control the iris's to both open and close at the same time. They are connected to D13 and D14 on the EZ-B board.
I also what to be able to do the same with both arms, so it can raise it arms straight up to the side of the robots head when I say the command "Robot arms up"
How do I go about doing this as the scripting commands only allow you do use one servo at a time.
Dan S.
Skip to comments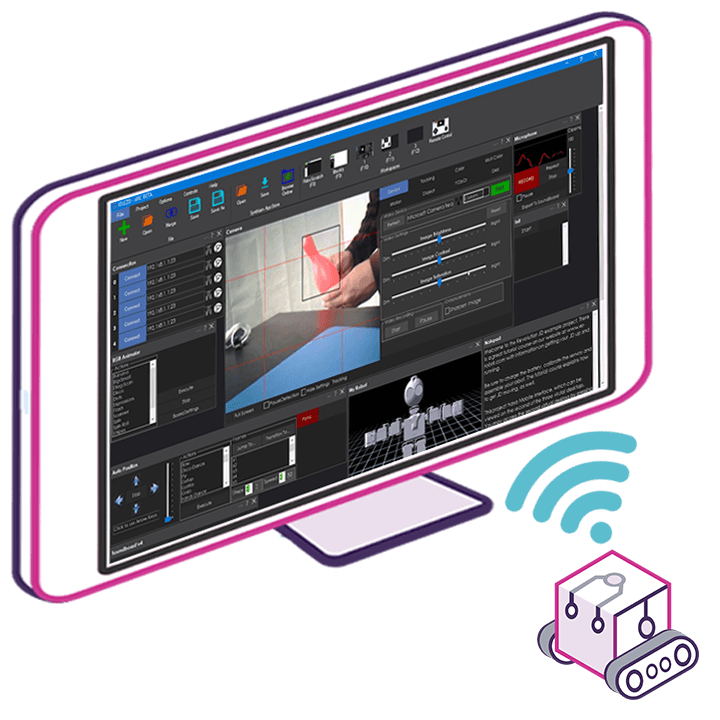 Upgrade to ARC Pro
Unlock the true power of automation and robotics by becoming a proud subscriber of Synthiam ARC Pro.