I finally got around to testing out my steering and drive. The problem is that only the first two servo of the four are turning and being controlled by the joystick.
Some additional info for troubleshooting:
- The servos were not powered meaning they weren't holding a position and I could turn them by hand. If I click on "servo center" then the servos would center, hold position and still not be controlled.
- The digital ports do work if I make a separate servo control and control it with the slider.

Here is a snapshot.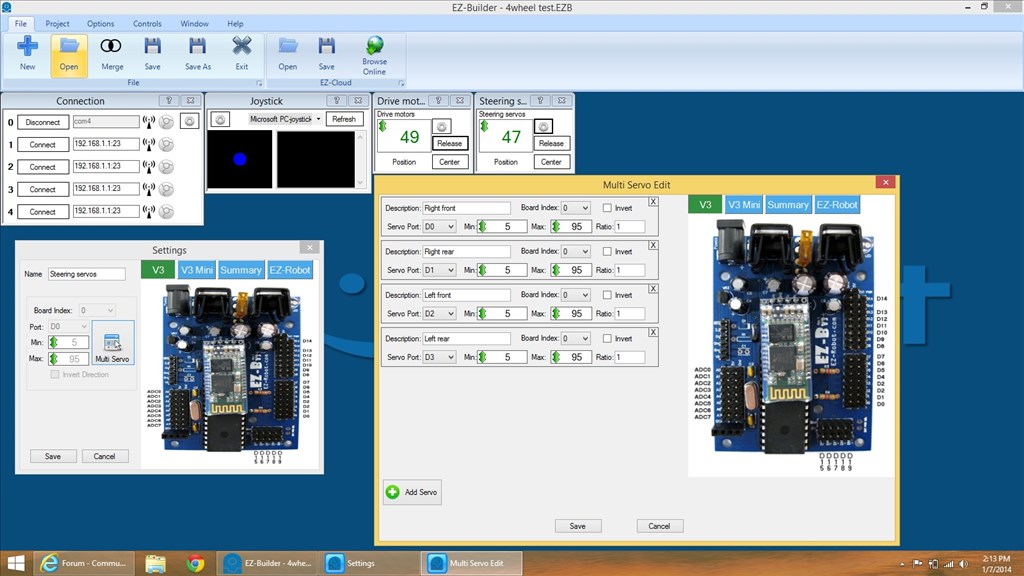 EDIT:
LOL OMG I know what I did! Nevermind! hehe
I started my testing with the multi servo with 2 wheels in the joystick control panel's "multiservo" config. Later I added the separate control outside the joystick control with "multiservo" config as well.
All, good now that I sorted it by deleting the extra servo control panels and did it all in the joystick panel.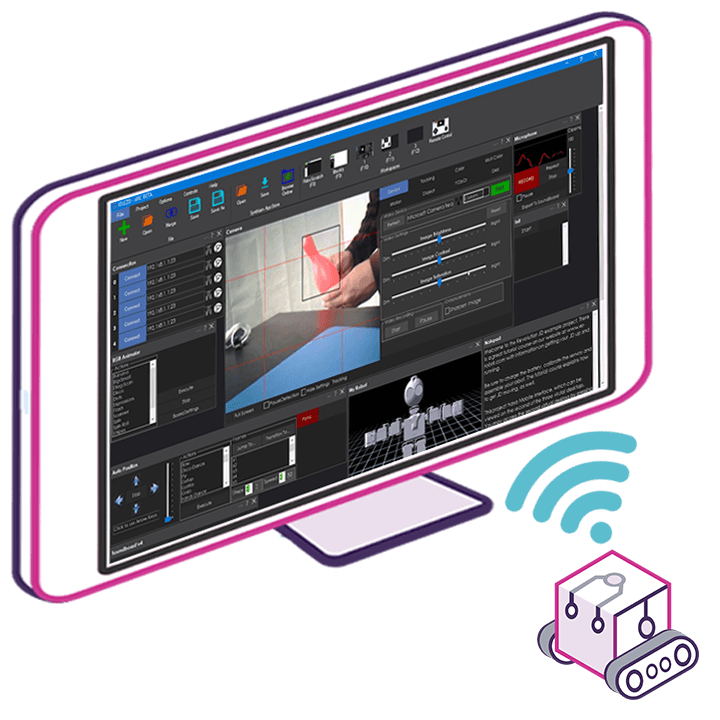 Upgrade to ARC Pro
Synthiam ARC Pro is a cool new tool that will help unleash your creativity with programming robots in just seconds!