Im trying to get joystick 2 on the game controller to control rotation of the torso on my B9. I currently am controlling rotation by pressing button 4 for counterclockwise and button 2 for clockwise ( I have the commands PWM(D1, 4) for button 4 down and PWM(D1, 0) for button 4 up and PWM(D1, 11) for button 2 down and PWM(D1, 0 ) for button 2 up)

I have the diverse electronics controller connected with only one signal wire and I'm not really sure what mode it needs or is working in as I cannot find any documentation on it.

Experimenting with only the' X axis' Joystick 2 settings, when I assign it o digital port D1, I can get the torso to turn in either direction by changing the values in the 'min' and 'max' box but have no idea why or what its doing.

Anyone have any ideas on what may be happening and how I might set the 'min' and 'max' values to get the joystick to change the direction of rotation?

Would I need to use both the 'x axis' and 'y axis' maybe? I have no idea.

Im just trying to free up buttons so I can assign more MP3 options for this afternoon to interact with the tick or treaters.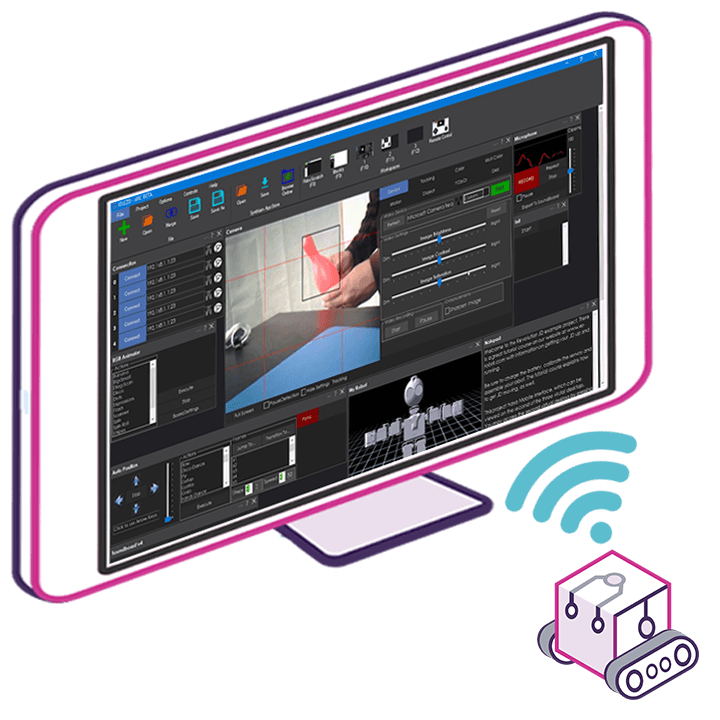 Upgrade to ARC Pro
ARC Pro will give you immediate updates and new features needed to unleash your robot's potential!