Hey there,
I am having an issue with my robots movement here.
I build a litte Lego robot consisting of 10 micro servos, they are supposed to have a 4.8Volts input.

http://www.servodatabase.com/servo/towerpro/sg90

But since I just bought a power supply with a fixed Voltage output, I am putting 6Volts in for this is as far as I can lower the Voltage on this particular power supply...they should be able to take up to 8.4Volts I read!

I made an animation cycle using the AutoPostition in ARC and the movements are pretty smooth...but after a little while the whole motion becomes choppy and erratic.

The power supply is a 7.5v 20 amp switching supply that I found with the help of @SteveG, so the servos should be getting enough Amps!

What could be the problem? I had some Wifi connectivity problems with the EZ-B lately...could it be a problem of data transmittance, or is this some issue with AutoPosition in general?

My board is not having any brown outs so I guess power is supplied at any times!

Where would I start searching for my mistake here?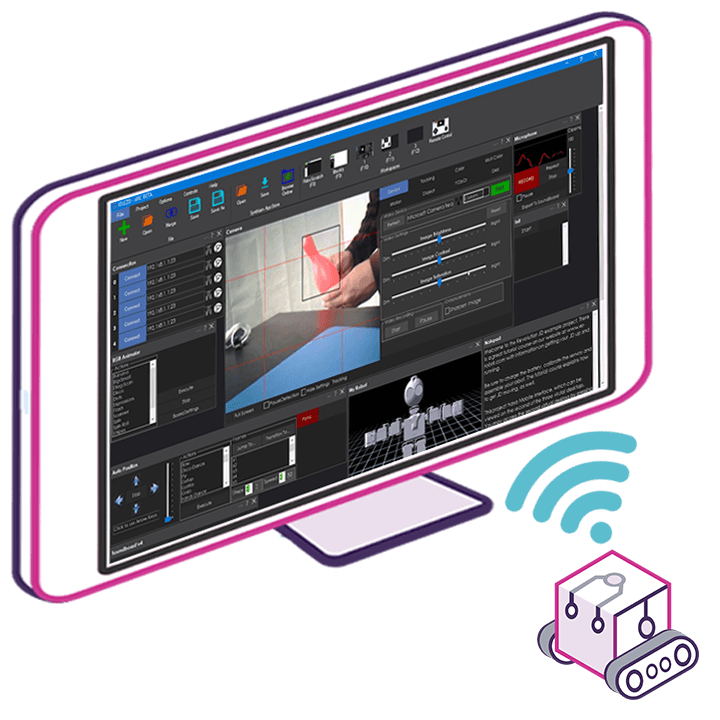 Upgrade to ARC Pro
Unleash your creativity with the power of easy robot programming using Synthiam ARC Pro