I'm not new to electronics, but new to robotics. I want to build 3 robots, a self balancing (Segway-type), hexapod and biped. I bought materials for all from different vendors. I've been looking for good software package to work with. I regularly program with PicBasic Pro (from ME Labs) on a development system and I know Mikro Basic from MikroElektonica. I've programmed in Pascal, but never C or C++, though I can somewhat get through this programming.
I purchased Flowbotics from Robot Store. It looked very promising but really falls short: very buggy, bad documentation, terrible GUI (grey text on white background), tutorials don't match product, etc. I've given up on it after 2 weeks trying to make something work.

I'd like visual programming like Flowbotics for 3rd party computers, ie the ones I'm building. I have SSC32, another one that is Chinese knockoff, some Pololu servo controllers, and a couple PS2 remote controls. I put the balancing robot together from a kit, purchased only so I could learn how to program it and scale it up someday. Software came with this unit. No software fro the hexapod and biped though.

Q. Will EZRobot fill my needs? Where do I start so I can make an evaluation?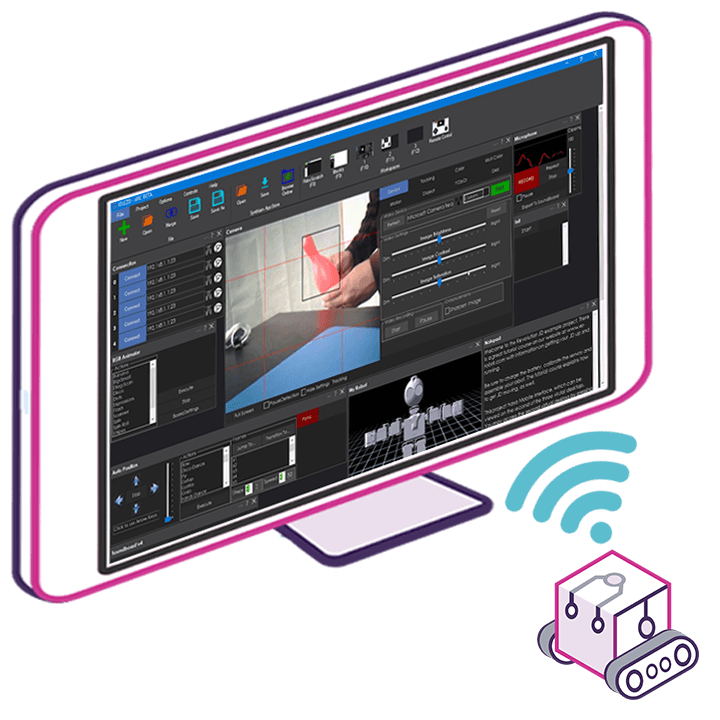 Upgrade to ARC Pro
Your robot can be more than a simple automated machine with the power of ARC Pro!