My HR-OS1 HR-OS1 robot (Oscar) is connected to my laptop through a Windows 'Putty terminal' via WiFi. It has it's own IP address.
The operating programs are open sourced C++, the platform is Linux. The controller is an Intel Edison interfaced to an Arbotix-Pro sub controller that drives the AX-12 Dynamical servos. There is a PS3 controller that uses Bluetooth to send commands.
I am not very proficient in C++ or Linux but, with help, I stumble along.
Is there a way to connect EZ-B4 to the Intel Edison through WiFi?
I suppose I could connect via a Bluetooth-to-UART and utilize the PS3 controller commands but that would be very limiting.
A USB to UART connection might work but the Edison has very limited USB connections and to date, there is no supporting code for that.
Skip to comments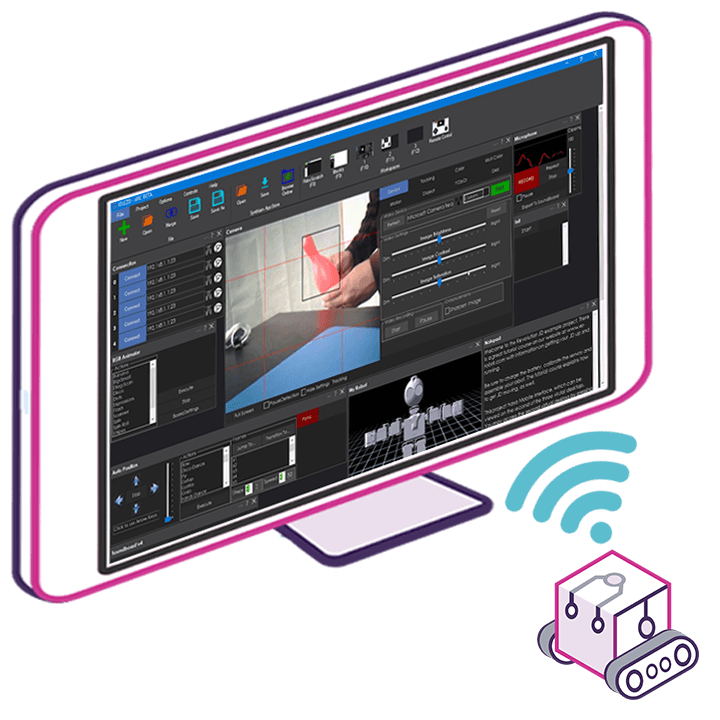 Upgrade to ARC Pro
With Synthiam ARC Pro, you're not just programming a robot; you're shaping the future of automation, one innovative idea at a time.