Just a thought. It would be nice for us to be able to read text from the camera. I am sure that would be very hard, however. But, just a thought . . . . in case it is just a hop skip and a jump from Glyph reading.
Also, the ADC ports have a meter for my temperature sensor. It shows up on the meter. It would be nice to have degrees F and C labels on it.
I just hooked up my PIR and it is working GREAT. I have completely tore down my Marty robot and completely rebuilt her. She is sort of the same as before but, I have the notebook in a location where I can do tel-presence. But the main thing I did was graduate to thicker servo extension cables.
I am in the process of navigation which I could never do before because of those cheap cables made the sensors unreliable. Now, I have a second chance at Navigation.
wish me luck! . . . . .
Mel
Skip to comments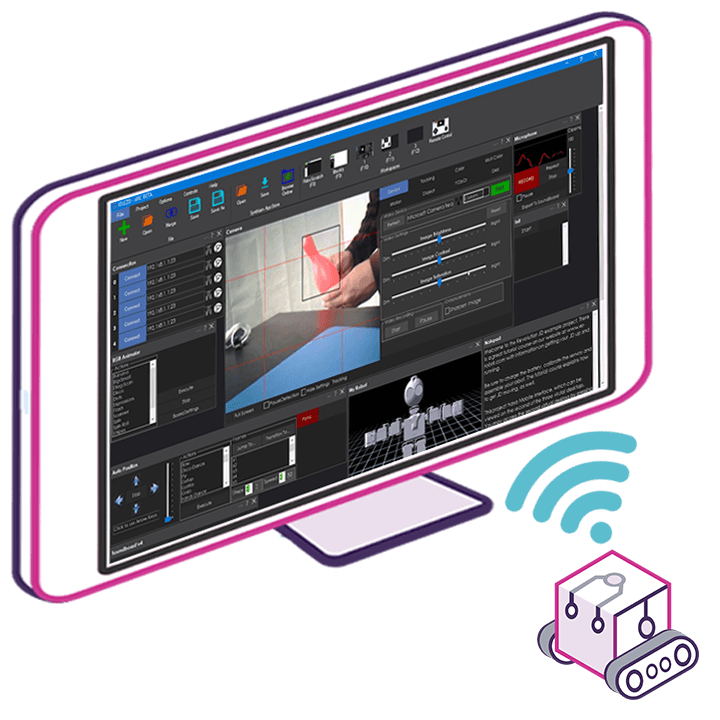 Upgrade to ARC Pro
ARC Pro is your passport to a world of endless possibilities in robot programming, waiting for you to explore.