Hi everyone. I guess since I've been doing some replying lately that I really should really introduce myself.

My name is Steve, I live in Ontario Canada and I'm 39 years old. For my occupation I am a kitchen cabinet maker, progressing through the ranks over the 25 years I've worked for the same employer. I have a supportive wife (married for 16 years) who loves the fact that I have found something (EZ-Robot) that helps with what I have always had an interest in. I also have four children who I hope get an interest in robotics.

I stumbled across EZ-Robot one day about a year ago. I watched the forum and read about all the things that could be done with the EZ-B and was really impressed with the quality information that this community produces. Last January I purchased my EZ-Robot kit to show up just before my birthday in February. I have since then done some dabbling with the kit, making a small test/practice bot (will post in projects), but still have to get really deep into the more advanced part of doing any scripting (I've got Rich's scripting tutorial made into a "textbook" so I can read and study it anytime). I have no official training in any technology areas (more learn on my own) so EZ-Robot was the perfect start for me. I have always tinkered with electronics and mechanical projects, but that's just it, dabbled. I hope that this becomes something me and my kids can turn into something bigger; time will tell.

I hope to post and reply more often as I become more proficient in the art of robotics. Thanks DJ for the dream you have for everyone to be able to have a personal robotics in their homes.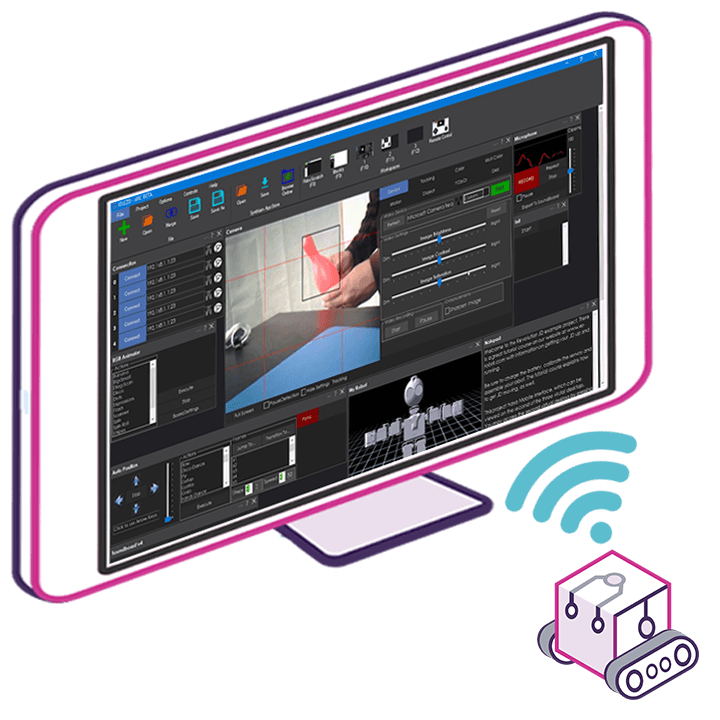 Upgrade to ARC Pro
Unleash your creativity with the power of easy robot programming using Synthiam ARC Pro