I'll try to make this quick and to the point. Trying to interface a device that has a rs-232>ttl converter attached to it (the device is like a controller). I attach the signal from EZB D0 to the RX on the ttl converter. The red LED lights with a small green flashy led on the converter. So far so good. I'm not sure I understand all the functions on the serial terminal, so i skipped and went to the sendserial command to try and get it to work. The device uses baud 19,200 to communicate. The device uses several commands, each command is preceded by a ">". IE to send a command to trigger and play a track would be:

>play 0

That would play track 0 or the first track. So I wrote a line :

SendSerial(d0,19200,">play 0")

I get no error in my syntax, and i do see the blue light go on the ezb when i start the script, but nothing happens on my device. I am sure everything is working on the device, as i tested it all before i connected the ezb and its fine. Maybe I just have no idea how to write the proper code, or perhaps I need some other wire to be connected to the ttl converter. Hopefully I can get it working with some suggestions. I feel I am close.

Below is an image of the ttl converter and my pin on the rx.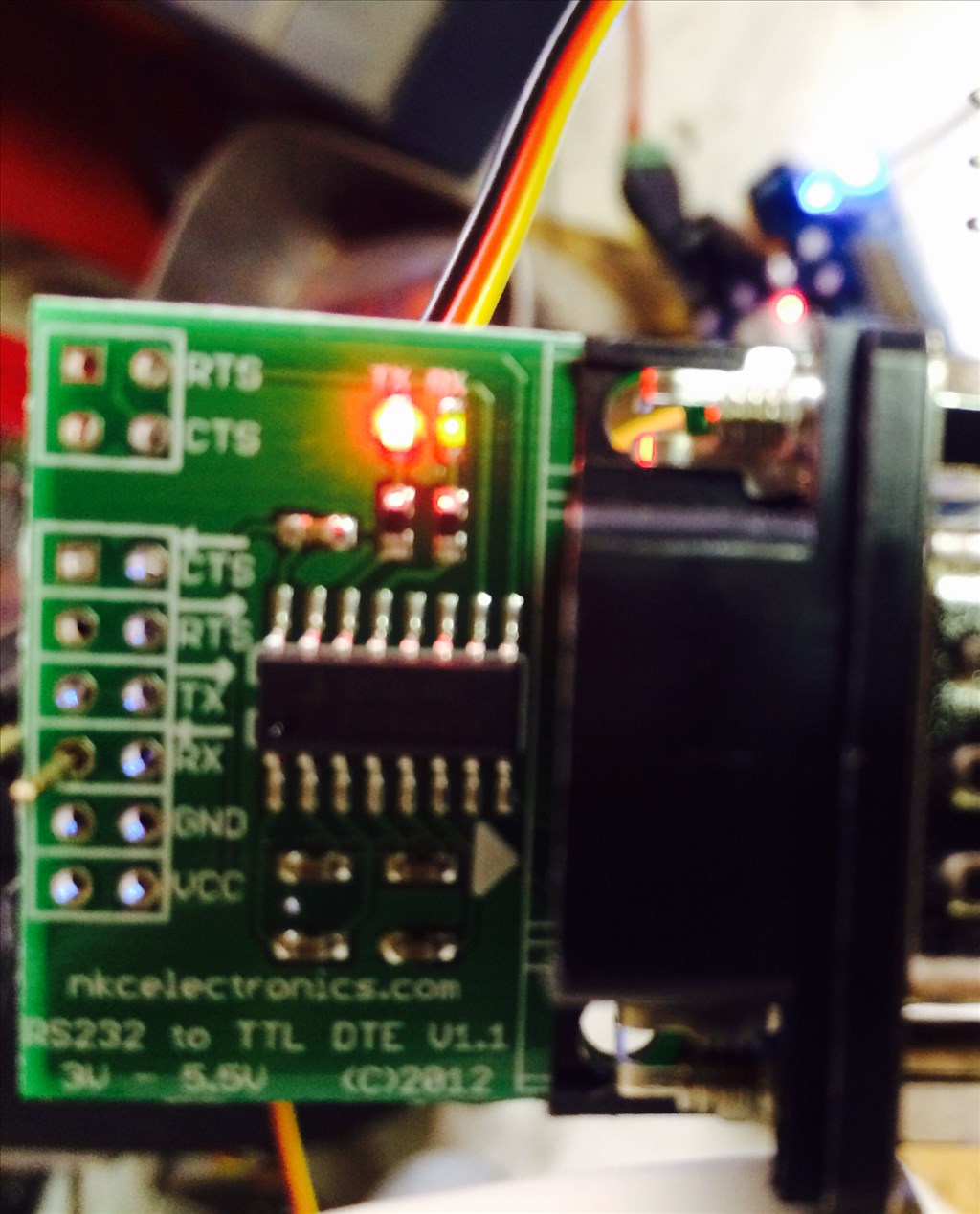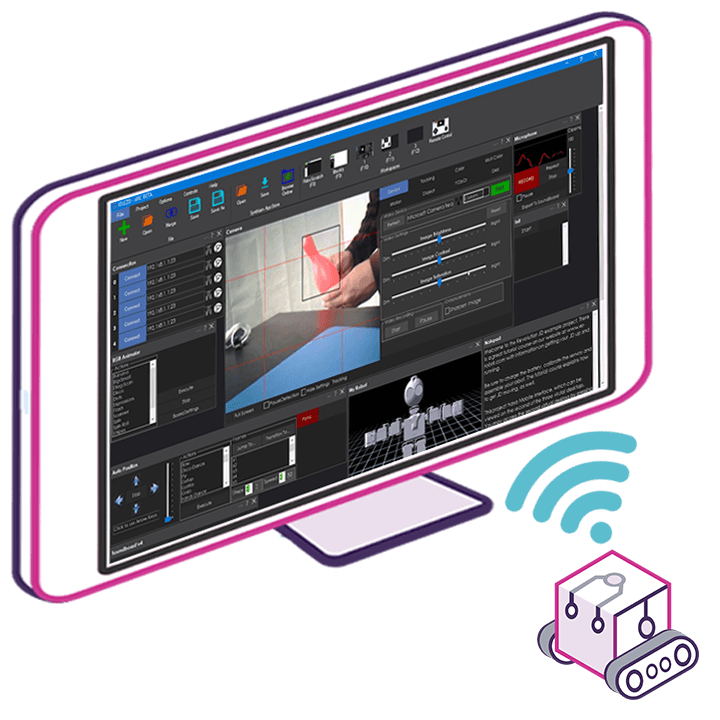 Upgrade to ARC Pro
Harnessing the power of ARC Pro, your robot can be more than just a simple automated machine.