Hello all,
I've just put together a script which makes makes my robot do a little panic dance when I say "danger" (thanks Hazbot for the sample - I used it for some inspiration)
If you have a look at the video below he moves his arms, turns his head and does a little jiggle.
The problem is I had to open 3 script windows and add each movement into each one to make it work. What I want to be able to do is stick all of the script into one window.
When I tried this the movements didn't happen altogether but separatly.

In the first script window I put the following:

ControlCommand("danger", ScriptStart)
ControlCommand("danger2", ScriptStart)
ControlCommand("danger3", ScriptStart)

Say("tomy danger")


This made all of the "danger" scripts activate together.

Now I'm a total novice at doing all of this and I'm really just bumbling my way through at the moment so any help (or samples) would be appreciated.

Also, all the commands in the script are just repeated over and over to get the movement, is there any way that you can repeat an action say 4 times, so you don't have these humongously long scripts?

Thanks all.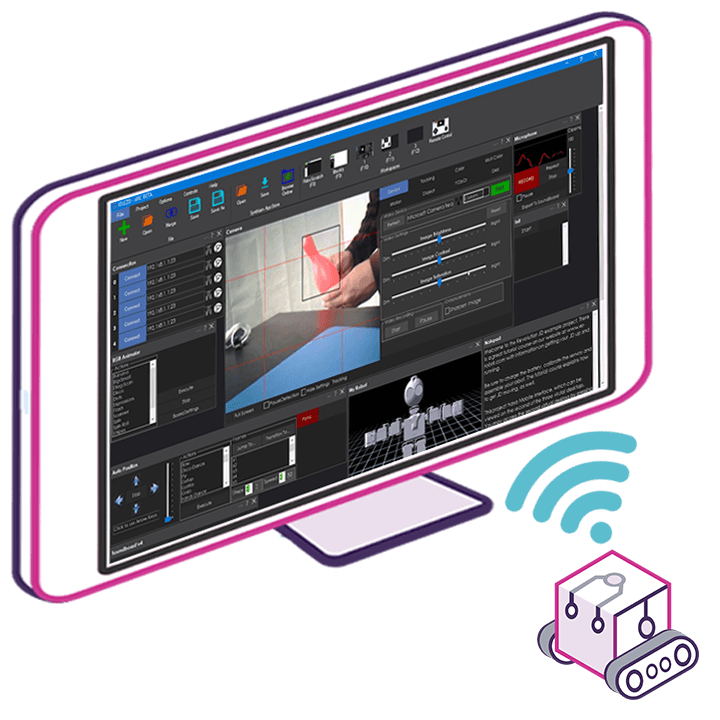 Upgrade to ARC Pro
Your robot can be more than a simple automated machine with the power of ARC Pro!